We use affiliate links. If you buy something through the links on this page, we may earn a commission at no cost to you. Learn more.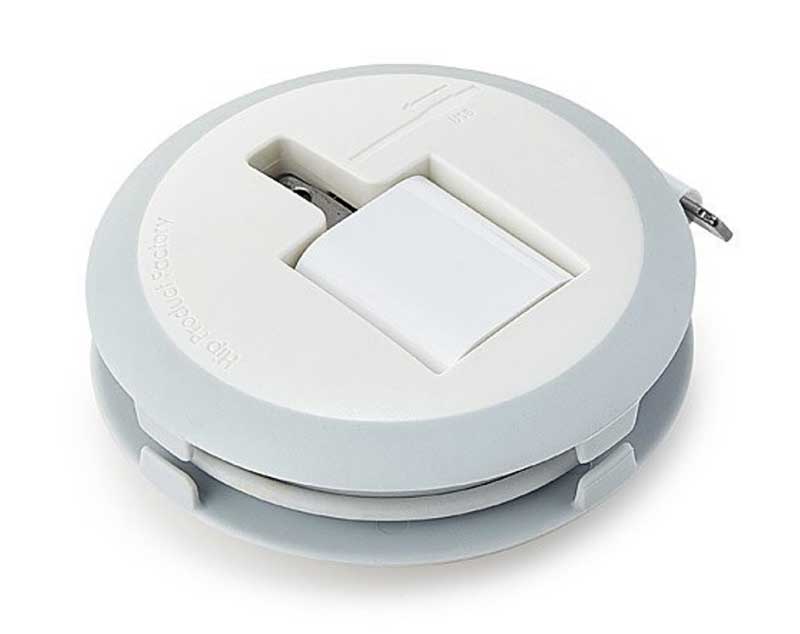 NEWS – Are you one of those mobile warriors that shove your cables and adapters into your gear bag with willy nilly abandon only to cuss later on when you find the cables tangled or can't find the AC adapter that you need to charge your iPhone? The folks at the Hip Product Factory have come up with a solution for that problem with their Orbit cord organizer.
The Orbit accepts the iconic iPhone AC adapter, which slides into the center of the Orbit, while the lightning cable orbits (see what they did there?) around it in a handy storage slot. But wait, there's more…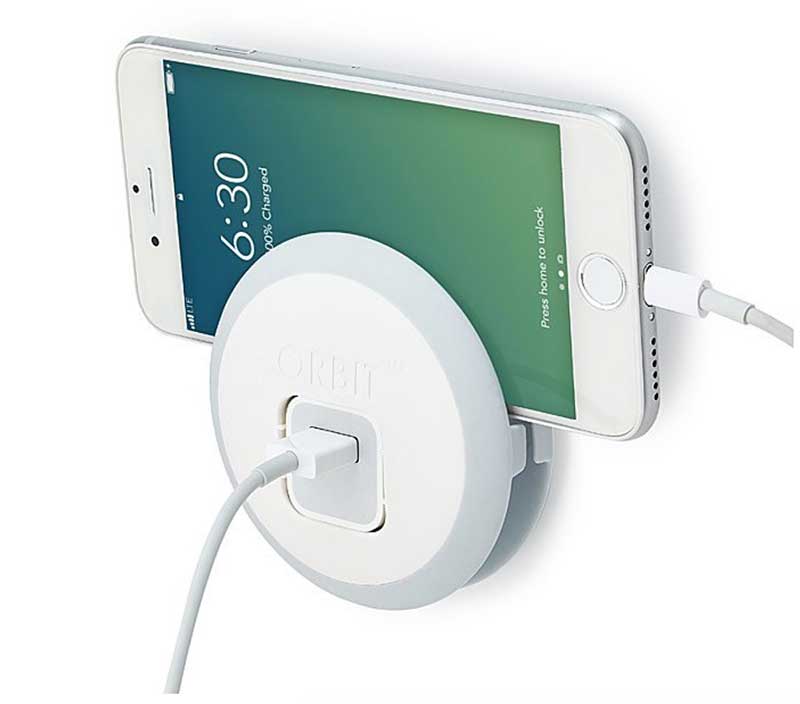 By itself, the Orbit is a nice solution for keeping your iPhone lightning cable and AC adapter neat and tidy for transport, but it hides another feature which is handy too. Remove the AC adapter, rotate it so the prongs are facing out, plug it into a wall outlet and place your iPhone in the top of the Orbit which is now a holder while the phone chargers.
The Orbit iPhone cord organizer is available in several colors for $15. You can read more about it at Hip Product Factory and buy one from Uncommon Goods.