We use affiliate links. If you buy something through the links on this page, we may earn a commission at no cost to you. Learn more.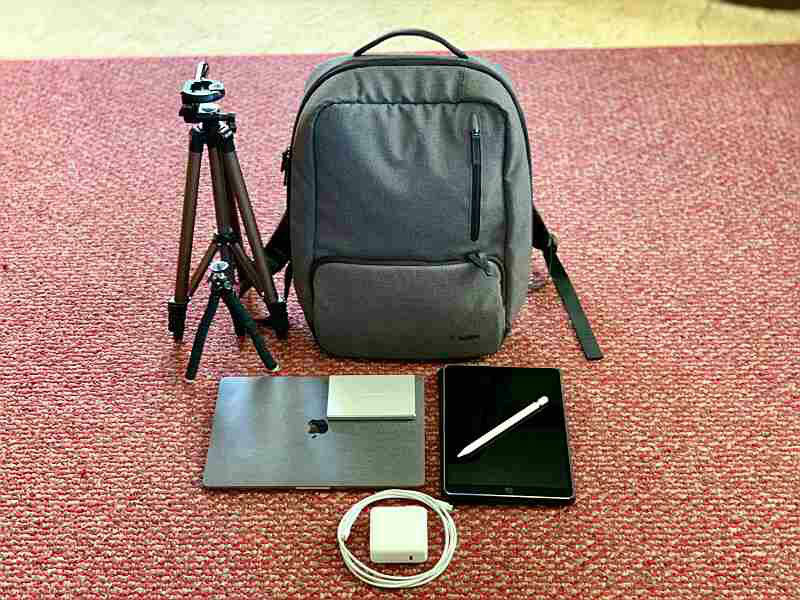 ARTICLE – I'm not the type of person who has a need for an EDC bag. However, I did have the occasion to use one a few months ago. I was shooting and editing a music video for a couple of friends and enlisted the use of a Belkin Classic Pro laptop backpack that I had reviewed for the Gadgeteer back in May.
The backpack was perfect for carrying everything I needed for the shoot. I was able to carry my 13" MacBook Pro and 10.5" iPad Pro, both of which I used for editing on the fly. I was also able to pack charging cords, my Apple Pencil, a portable hard drive, and a couple different size tripods. The backpack was the perfect companion for the 3-month shoot. I was easily able to transport what I needed and more importantly because of the backpacks padded interior, keep the contents safe.
As far as the EDC items I use every day, I never go anywhere without my iPhone Xs Max (which I love so far) and my Nike Edition Apple Watch.