We use affiliate links. If you buy something through the links on this page, we may earn a commission at no cost to you. Learn more.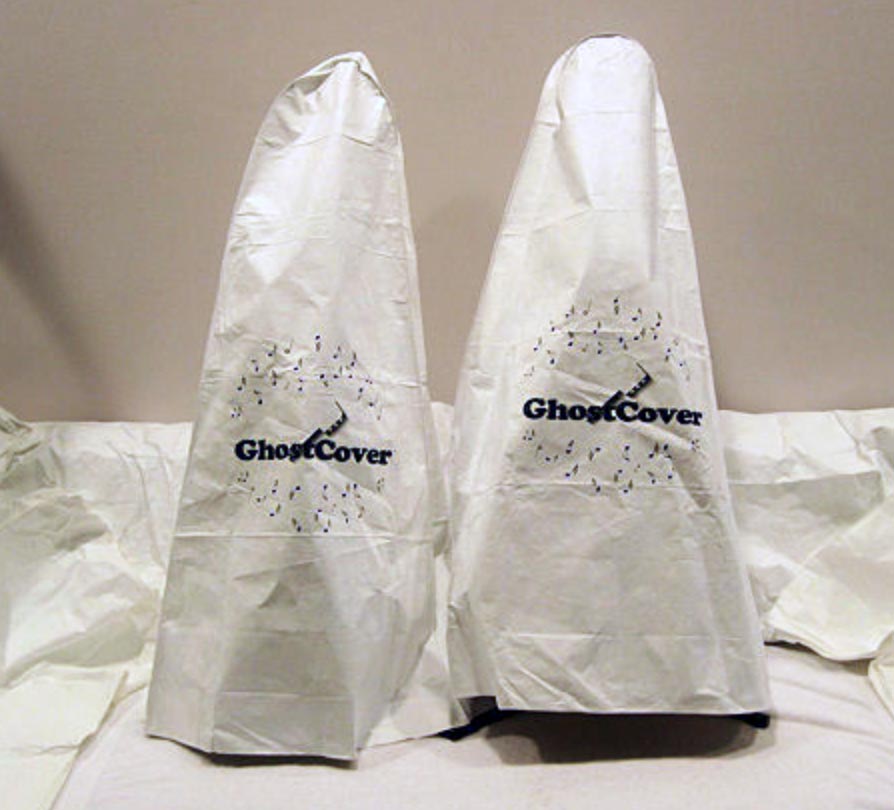 NEWS – My husband and daughter like to leave a guitar each sitting out on a stand, ready to play.  I'm fine with it, but I don't like seeing the guitars collect dust.  After all, you can't exactly dust them off with Pledge.  I've been thinking about making them a couple of dust covers to keep the guitars clean.  I thought about getting some thin, clear plastic sheeting to drape them, but I was afraid that stuff might stick to and ruin the finish.  I was looking around to see if anyone sold a pre-made drape when I came across GhostCovers.
GhostCovers are made of Tyvek, "a soft, breathable, tear-resistant non-woven fabric that out-performs vinyl".  It resists dust, dirt, and liquid, so it should be capable of protecting a guitar sitting on a stand.  Tyvek has a neutral pH of 7, so it won't interact with lacquers or other finishes on the instruments.  The covers are plain white, because adding color would affect the fabric's breathability.
It has a fitted shape that won't slide off the guitar.  It's 40″ long, 11″ wide at the top, 17″ wide at the middle, and 20″ wide at the bottom, which should fit most any acoustic or electric guitar.
GhostCovers are $18.00, with free shipping from eBay.