We use affiliate links. If you buy something through the links on this page, we may earn a commission at no cost to you. Learn more.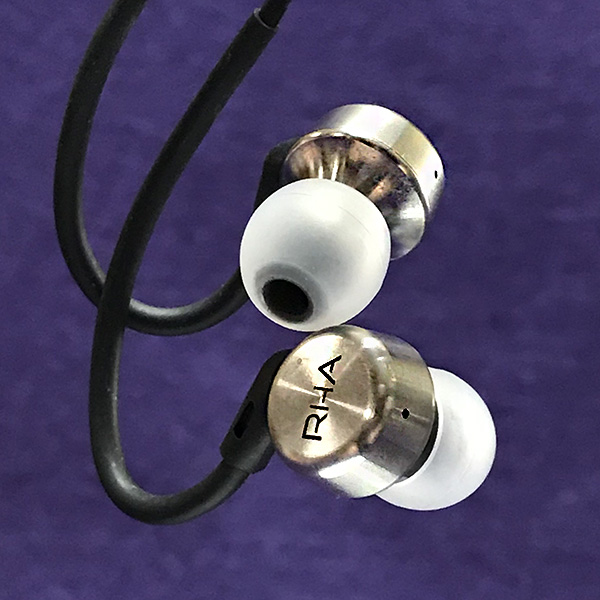 REVIEW – Four years ago, I reviewed the RHA (Reid Heath Ltd.) MA750 in-ear headphone (earphone). I ended the review with this, "With all the innovations and improvements resulting in the MA750, where do they go from here? Stay tuned." We now have the answer to that question. The MA750 is now available in a wireless version, which begs the question: Is the MA750 Wireless Bluetooth in-ear headphone as good as the wired MA750?

What is it?
The RHA MA750 Wireless is just that, the popular MA750 earphone sans wires. Well, maybe that's somewhat of a misnomer. The MA750 earphones are not truly wireless—each earpiece is connected by a wire that rests on the back of the neck. However, its all Bluetooth, so there's no wire connected to the music source. 
Specs
Drivers: Model 560.1
Frequency Range: 16 – 22,000Hz
Battery: 12 hours
Codecs: AAC, aptX, SBC
Pairing: NFC / Bluetooth
Sweatproof: IPX4
Remote & Mic: Universal, 3-button
Weight: 41g
Manufacturer's Warranty: 3 Years

Design and features
If you are familiar with the wired MA750 earphone, the new wireless version will not be a surprise. Both are identical in design and weight—except for the connecting neckband on the wireless.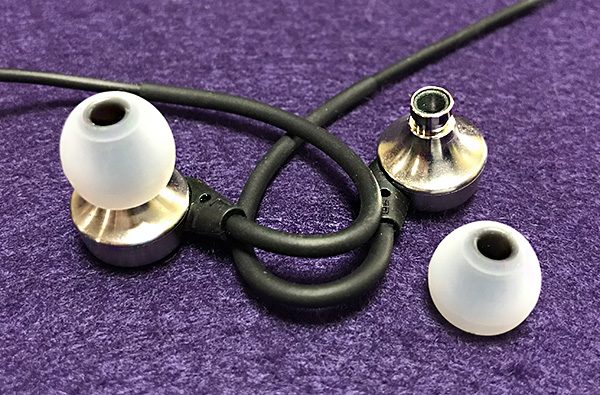 The MA750 Wireless earphone has what RHA calls an Aerophonic design. It's horn shape helps the audio sound more authentic with excellent sound isolation, says RHA. I agree with the sound isolation, but I attribute that more to the size and shape of the ear tips. Plus, I've heard many excellent earphones that were not shaped like the MA750.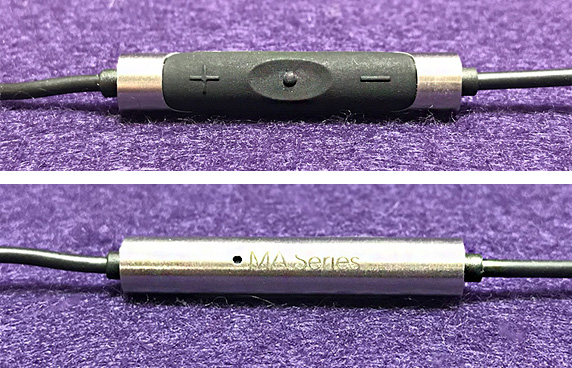 The shell is constructed from stainless steel, making them almost indestructible. It also gives them a top quality feel. The cord wraps around the back of the ear which keeps them out of the way. Unfortunately, they are not removable from the ear piece. Attached to the right cord is a steel-plated in-line controller with two buttons that adjust volume along with a universal button that controls on/off, Bluetooth pairing, play/pause and answering calls.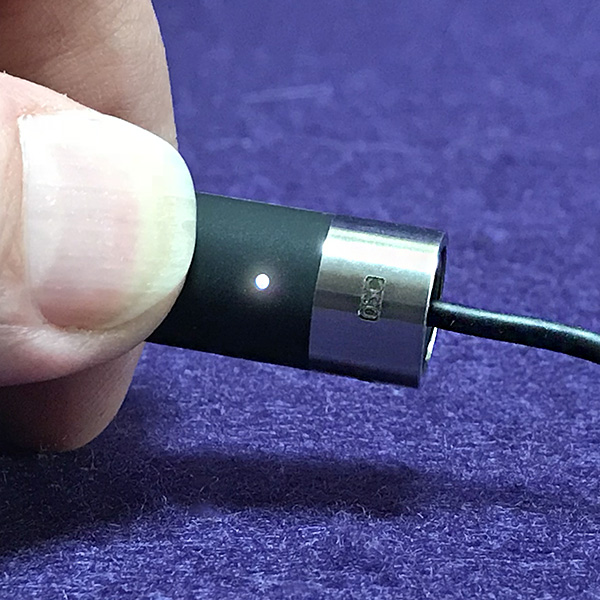 Pairing for me became a bit tricky because the earphones had to be turned off and then the on/off button had to be pressed for over 5 seconds it initiates pairing. It was difficult to tell if the earphones were on or off, despite the lights. But once paired, it was all good.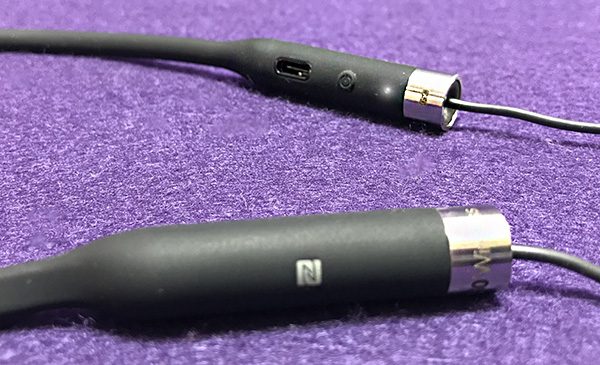 The Bluetooth signal strength was strong throughout all my listening sessions. I've used the MA750 Wireless earphones sitting and listening to music, as well as doing sweaty activities, like mowing my yard—in humid Central Florida—a 2.5 hour job on my property. Speaking of sweat, the MA750s are moisture rated at IPX4 which makes them okay for that mowing I have to do every weekend. The connecting cord around my neck never became uncomfortable and never got too warm when exposed to the sun.
It's interesting that when I first tried the MA750s outside, they would not hold a signal for more than 10 seconds before breaking up. It was incredibly frustrating until I disconnected other Bluetooth devices from my iPhone. After that, the signal never hiccuped again. My guess is that the MA750s are sensitive to other signals from previously paired devices. To be fair, I do a lot of audio reviews and my iPhone's Bluetooth listing can get fairly long.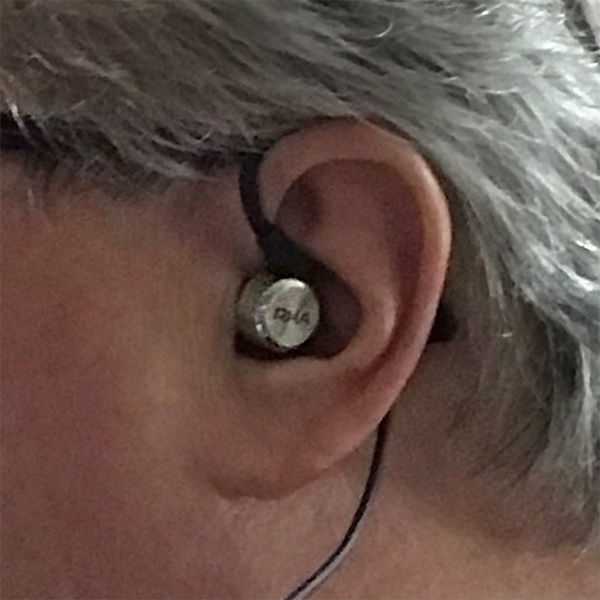 The speaker's driver is a dynamic design, meaning that visually, it looks like a tiny speaker. This is a bit surprising, because it has a sound signature much like an armature speaker. What do I mean by this? The audio is a bit treble happy. While the middle frequencies and bass are there and accurate, the higher frequencies can be a bit bright depending on what music is being played. The MA750 Wireless earphones are more accurate than forgiving. So, if you play lower resolution song files, you'll know it and listening for longer periods of time can become fatiguing. However, if you mostly listen to higher resolution files or classical and quieter ambient music, the MA750s will delight you.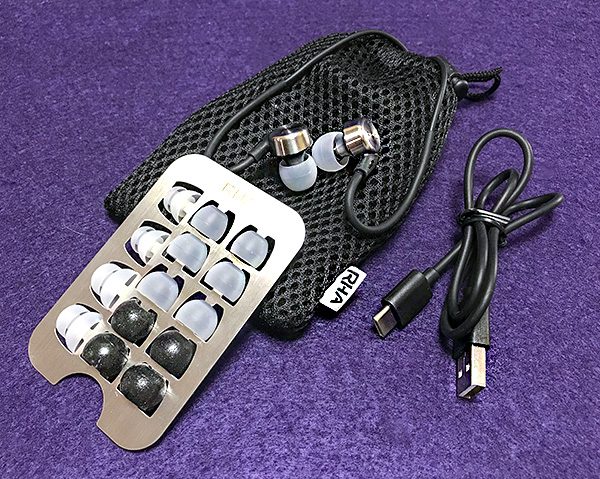 As usual, RHA provides many sizes and types of ear tips—silicone, flanged and foam. There should be no problem finding one that fits. Also included is a mesh carrying pouch and a USB-C to USB charging cord. Battery life is rated at an impressive 12 hours. There's an LED battery indicator with a power saving auto-off function after twenty minutes of inactivity.
What I like
The MA750 Wireless earphones are built like a tank. They're great for everyday use whether indoors or out.
What needs to be improved
If the higher frequencies could be tamed a bit, the audio would be close to perfect.
Final Thoughts
The MA750 Wireless earphones bright-leaning sound signature may not be your preference, but if you're a fan of accuracy, wireless and durability, the MA750s may be what you're looking for.
Price: $169.95 US
Where to buy: Amazon
Source: The samples for this product were provided by RHA. Visit www.rha-audio.com/us for more information.