We use affiliate links. If you buy something through the links on this page, we may earn a commission at no cost to you. Learn more.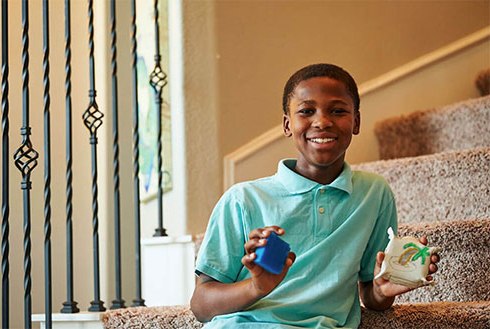 NEWS – Last year, I wrote a post about a 10-year-old boy, Bishop Curry V, who came up with an idea for a device he calls the Oasis. This device is intended to save children from hot car deaths. He felt driven to help put an end to such tragedies after having heard about a little girl about the age of his younger sister who had died in a hot car. His device contains sensors that detect the temperature of the vehicle and if a child is present, then alerts the parents and the authorities to come to rescue the child when the device is activated.
At the time that I wrote about him last year, he was trying to raise enough money to obtain a patent for his device and as of April 10, 2018, he received the good news that he had obtained it (according to his GoFundMe site). Now he is in the process of raising money to cover the cost of  "at least 140 hours of design, testing, and assembly". They estimate that it will take a lot more than the $50,000 they raised the first time around, but for now, he is targeting $10,000. He hopes to sell the final device for around $50.
Bishop is an industrious and inventive boy – he apparently has a whole book of inventions (-Bishop Curry, TedxPlano talk). "He is a regular robotics and STEM [Science, Technology, Engineering, and Mathematics] camp attendee and believes in the power of science to change the world." (GoFundMe site). He has recently been traveling around the country giving talks at conventions about his device and encouraging kids saying, "Don't let age limit your possibilities… don't let limited resources limit your dreams… and make 'helping' be your highest priority." (-Bishop Curry, TedxPlano talk).
I will keep you up-to-date on his progress and also let you know when his device becomes available for purchase!
It's always so exciting and inspiring for me to see people come up with cool solutions to current day problems, especially when that person is so young. It also makes me question just how productive I am with my own time – I mean what have I invented lately? Bishop, you put me to shame! Kudos to you for making this world a better place!