We use affiliate links. If you buy something through the links on this page, we may earn a commission at no cost to you. Learn more.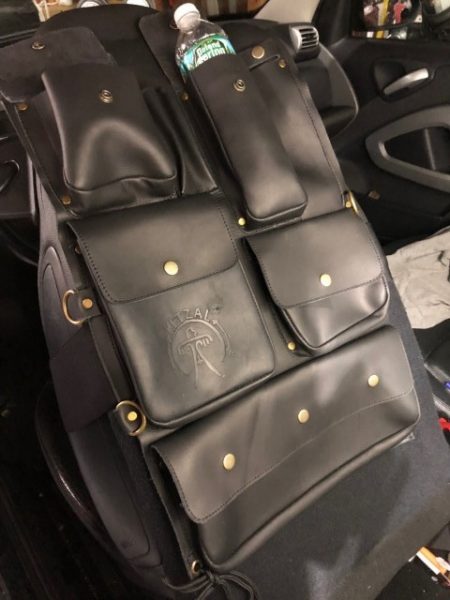 REVIEW – I love being organized. I loathe clutter and do everything I can to have a place for everything and everything in its place. This extends to my car as well. Driving one of the smallest cars on the road, a Smart, storage space is at a premium. Ketzal's universal seat back organizer should make it easier to reach my goal of orderly nirvana.
What is it?
Ketzal's universal seat back organizer is a storage system that straps to the back of an automobile seat.
Hardware Specs:
22 X 14 X 3 inches unloaded
Leather construction
Metal snaps and buckles
What's in the Box?
Ketzal's universal seat back organizer, that's it
Design and features:
Ketzal's universal seat back organizer is constructed of heavy leather, adorned with a wide elastic band to secure it to the seat.
Leather straps and buckles are used to adjust the height of the organizer on the seat. My car's seats are integrated, so I needed to reroute the straps. This was a simple and intuitive process.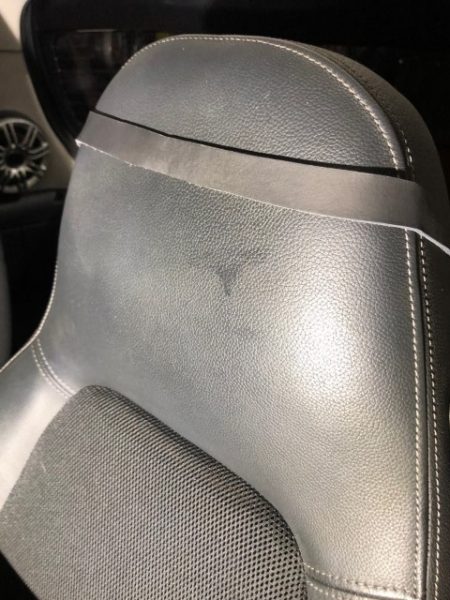 The adjustments are simple and the organizer fits the seat tightly, but my car has bucket seats. The elastic band does not follow the contours of the seat, but with it stretched across, I was still comfortable sitting and driving.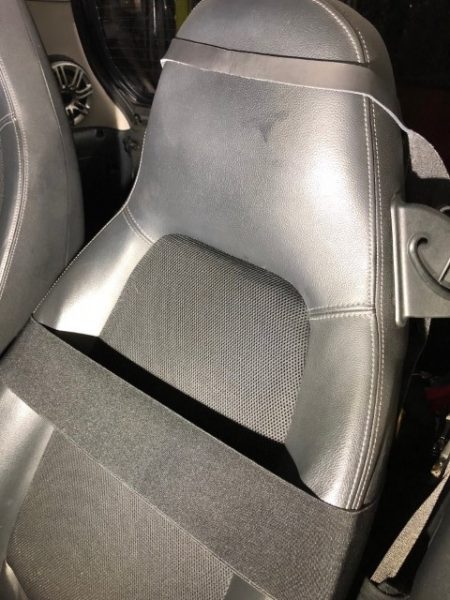 My car also has an airbag in the side of the seat so it's probably not a good idea to cover the opening in any way. Ketzal has anticipated this, implementing D-rings and grommets that can be used to secure the organizer without using the elastic band; however, you will need to provide your own straps, string or another mechanism to use alternative attachment methods.
The organizer fits securely and doesn't flail about while the car is in motion.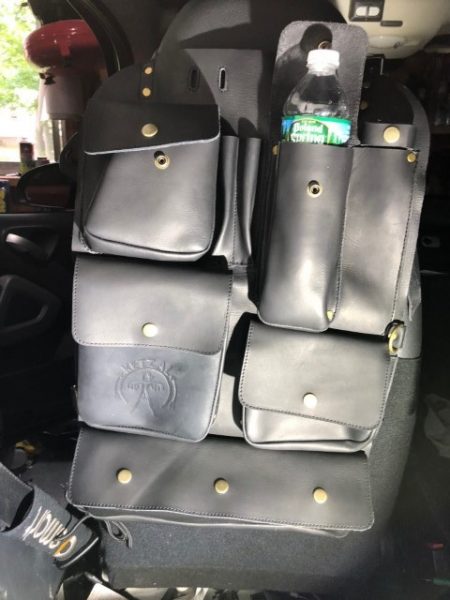 Pockets of different sizes cover the face of the organizer.
Anything of suitable size and weight can be placed into the pockets. In my vehicle, I almost always carry tools, a small air pump, umbrella, pen and pencil, and assorted pieces and bits. It's great to have a place to put things and makes finding them so much easier
The button snaps are easy to fasten and unfasten. Provided the object is small enough to fit completely in the pocket, the snaps should hold securely. In some cases, I decided to leave an object protruding from the top of the pocket. Now I can move lesser used items from my glove box into the Ketzal organizer.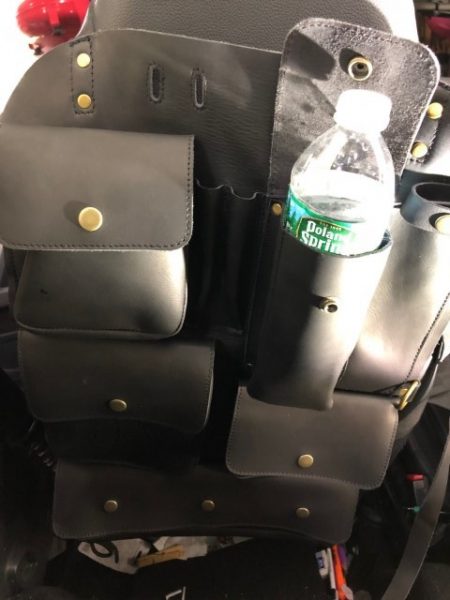 Already, my younger daughter, who does not have her driver's license yet, has claimed the Ketzal Seat back organizer as her own. She might have a hard time getting me to give it up.
What I like:
Fantastic workmanship and construction
Premium quality materials
Lots of pockets
Fits tightly with plenty of attachment options
What needs to be improved?
Include additional hardware to utilize other attachment points.
Final thoughts 
I'm finding it more and more difficult to remember where I put my stuff, especially the stuff I don't use much. I've tried to adopt a much more visual storage philosophy and it's great to have the Ketzal Universal Seat Back Organizer to help. Its first-class workmanship, materials, and construction are superb. This is my first Ketzal product, but after using this, I'll be keeping a close eye on Ketzal's other products.
Price: $150.00
Where to buy: Ketzalbags.com
Source: The sample for this review was provided by Ketzal Bags.