We use affiliate links. If you buy something through the links on this page, we may earn a commission at no cost to you. Learn more.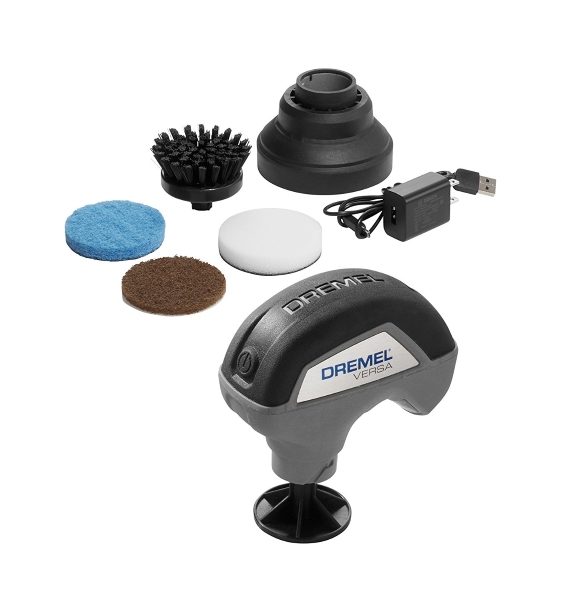 NEWS – As a self-confessed gadget nerd, I am always looking for gadgets that either make a process easier, are able to consolidate multiple individual processes into one, or present a new way of handling a task. I own a lot of various types of gadgets and equipment, and any type of tool that makes keeping them clean a quicker and easier task would very much work for me.
Recently, while browsing the internet, I came across the Dremel PC10-01 Versa USB Cordless Lithium-Ion Power Cleaner Tool. I am a big fan of Dremel tools, and I have their rotary tool both corded and wireless, and a bunch of their attachments. However, when I saw this cleaning tool with its design, I immediately thought of several niches that it could inhabit within my world. I can easily see its ability to work in tight spaces of specific spaces, and its grip design suggests that it would be more comfortable to use and control as opposed to the normal Dremel tool design. It features a USB fast charging Lithium-Ion battery and a rotation speed of 200RPM. It can handle wet and dry applications in both indoor and outdoor applications.
If you are interested in purchasing the Dremel PC10-01 Versa USB Cordless Lithium-Ion Power Cleaner Tool, you can head over to Amazon and pick one up for $49.88