We use affiliate links. If you buy something through the links on this page, we may earn a commission at no cost to you. Learn more.

REVIEW – When one thinks of a gadget, a toothbrush doesn't immediately come to mind. But in this day of smart this and smart that, it seems everything is becoming "gadgetized." And toothbrushes are no different. Give a toothy grin to the new BURST Sonic Toothbrush.

What is it?
The BURST is a sonic toothbrush with a built-in rechargeable battery (USB charger included). It vibrates at 33,000 sonic vibrations per minute. It has three timed teeth brushing settings. 

What's in the box
BURST sonic toothbrush
USB charger stand
Toothbrush head
Charger plug

Design and features
Technically, the BURST toothbrush is not a "smart" brush. It doesn't talk to your phone or keep a brushing history or send your brushing habits to your dentist. What the BURST sonic toothbrush does is brush your teeth in a pleasant and—dare I say—fun way.
The BURST toothbrush is nicely designed and easy to hold in your hand. It's also designed to stand upright on its wider, flat base. There's a modern, diamond-shaped pattern embossed into the non-slip plastic handle for easy gripping. An on/off button controls three different brushing selections: Whiten, Sensitive and Massage. The Whiten setting vibrates at 33,000 sonic vibrations per minute. The Sensitive setting at 31,000 sonic vibrations per minute is a less intense version of Whiten. The Massage setting vibrates in a fast, repeating on/off pattern. After trying out the three settings, I decided to choose Whiten and leave it there.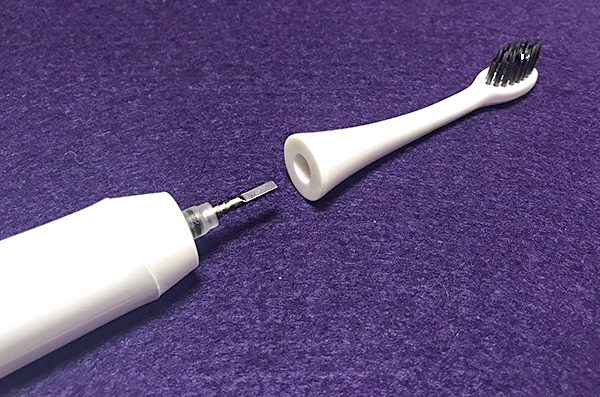 Soft bristles are attached to a replaceable head that easily snaps on and off. The bristles are dark gray and coated in charcoal imported from Japan called Binchotan. BURST claims that the charcoal coating absorbs impurities. Okay, charcoal is used to filter impurities from water, so I'll have to take their word for it. And no, you can't taste the charcoal. Hiding among the bristles in the center of the brush head is a flexible "x" shaped tip that BURST claims is a tooth polisher. I have no idea how effective it is, but I can't feel it when brushing. The back of the brush head has an embedded tongue scraper.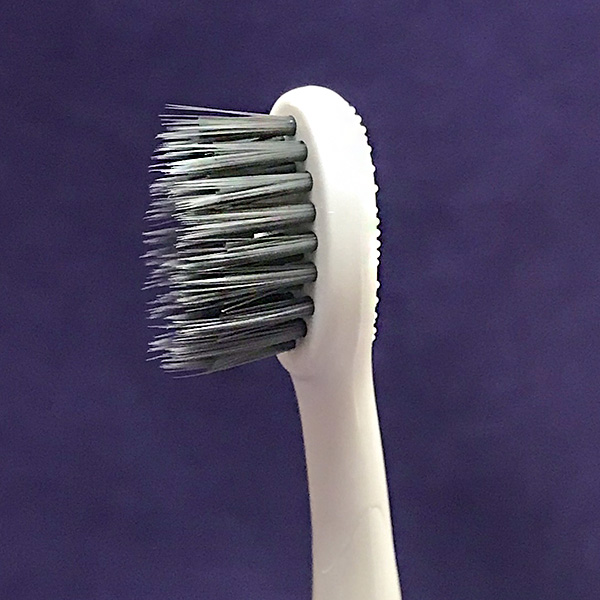 The brushing head is small which allows brushing in those hard to reach places. I still have my wisdom teeth and my hygienist admits that it's almost impossible to effectively brush them because I have a small mouth. The BURST toothbrush does reach back there and I figure all those vibrations have to be better than what I was doing. I want to be using the BURST for a 6-month period to see if my hygienist notices any improvement.
Never miss one of our posts again. Sent MON, WED, and FRI with the latest gadget reviews and news!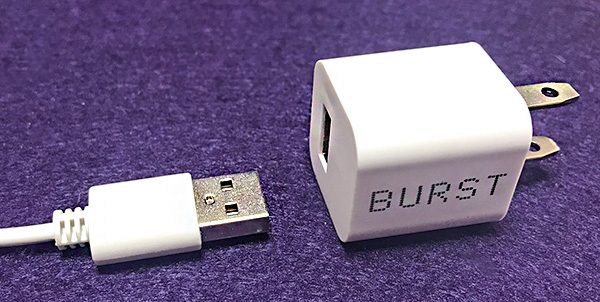 Using the BURST toothbrush is quite easy. Dentists recommend brushing for a full two minutes, so the BURST toothbrush has a built-in Quadpacer timer to help you follow this rule. The timer is automatically set for two minutes—broken into four 30-sec. intervals. When you're done, the toothbrush automatically shuts off. The goal is to spend 30 sec on each quadrant of your mouth. For instance—upper right, lower left, etc.
There's a minor problem I have with this approach. While brushing my teeth, sometimes I need to spit before I'm done. So I turn off the toothbrush after a timed section. Then I just turn it back on to resume—having to remember where I left off. Unfortunately, the timer settings are not adjustable.
A word of warning: Do not pull the toothbrush out of your mouth while it is still on. Those 33,000 per minute vibrations will spread 33,000 (I'm making this number up) tiny drops of toothpaste and saliva all over the bathroom. You've been warned.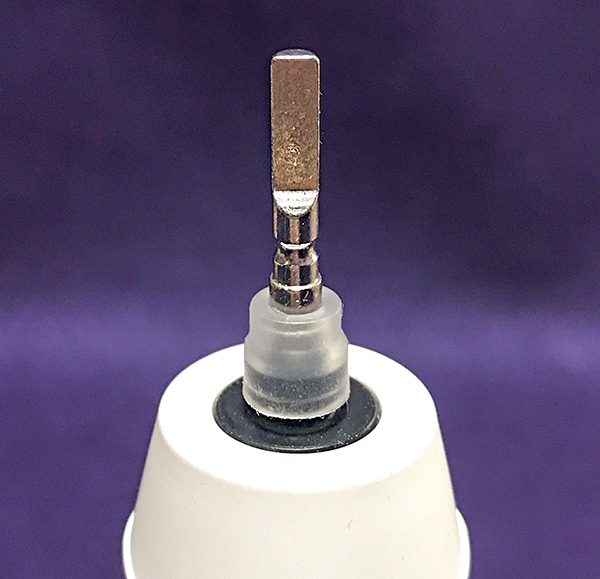 As I said, I leave the setting on Whiten. I was unsure of how this setting would work because I have sensitive teeth. However, I have had no discomfort or bleeding with the BURST. That's even after concentrating the toothbrush on those hard-to-reach wisdom teeth. 
One humorous obstacle I had to overcome was that the vibrations of BURST toothbrush would tickle my mouth to the point I could hardly stand it. The solution was to just keep at it and although it still tickles, I can now put up with it.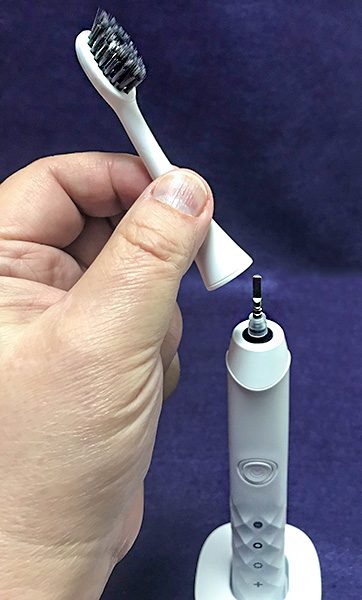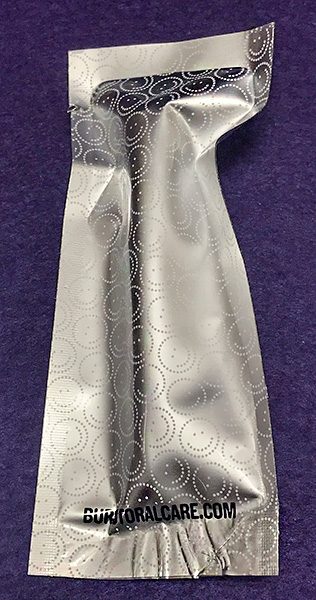 When a brush becomes worn (usually every 3 months), replacing them can be done in two ways. BURST offers a subscription service that will automatically send a new brush head every 3 months for $6. That seems reasonable. When you purchase the BURST toothbrush, you're signed up for the subscription—but you can cancel anytime. If you do cancel, you can still buy brush heads on the BURST site.
What I like
The BURST toothbrush will actually get me to brush better and longer. Only a dental appointment will confirm how effective it's been. Also, $70 is not an unreasonable amount to pay for a toothbrush that does what the BURST does.

What needs to be improved
It would be nice to be able to customize the timer settings. The charging base comes apart too easily.

Final Thoughts
I would bet that most people don't brush anywhere close to two minutes. I didn't. The BURST Sonic Toothbrush has already changed those bad dental habits. It has to be better than what I was doing—and that's a really good thing.
Price: $69.99 US
Where to buy: Burstoralcare.com
Source: The review sample was provided by Burst. Visit burstoralcare.com for more information.