We use affiliate links. If you buy something through the links on this page, we may earn a commission at no cost to you. Learn more.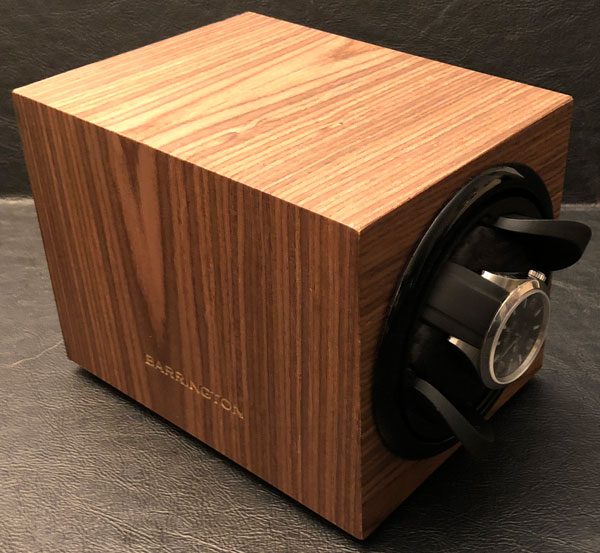 REVIEW – I have a small but growing collection of automatic watches which I love wearing. In the era of smartphones and smartwatches, many say that old school timepieces are a thing of the past. But I would argue that watches are one of the original gadgets, their style and use still having a place in today's modern world. But that is a debate for another time… Unlike a battery powered quartz watch, automatic watches wind themselves as you wear them. So, if they sit more than a few days they need to be hand-wound and time reset. Watch winders are engineered to keep the power reserve of your watch full and timepiece ticking while not on your wrist. In this case, Barrington has send their Special Edition single watch winder to review.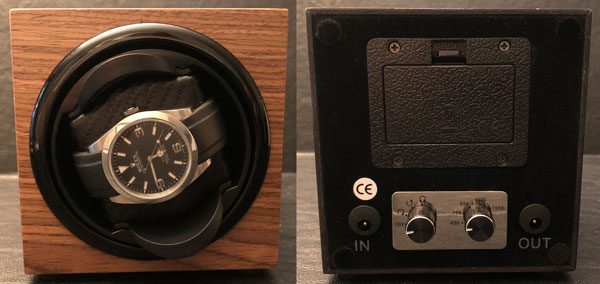 What is it?
As the name states, the Barrington Special Edition Watch Winder is a device designed to wind your automatic timepiece so it is charged and good to go at all times. In addition to their quality internal components, Barrington uses fine hardwoods in the construction of their Special Edition series of watch winders. For this review, they send me their single winder in unvarnished American walnut.
Design and features
Barrington is a British company focused on fine watch accessories. They produce high quality watch winders, watch winder safes, and various other accessories to maintain and store your watches. As you can see, their Special Edition watch winder is designed to hold/wind a single watch at a time with a variable number of daily turns and multi-direction capability.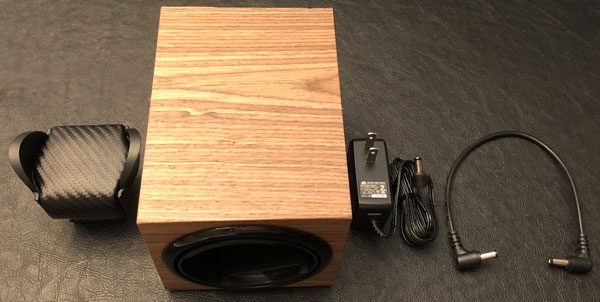 In the box:
Special Edition Barrington Single Watch Winder
Standard or Flex holder
US power adapter
Connecting power cable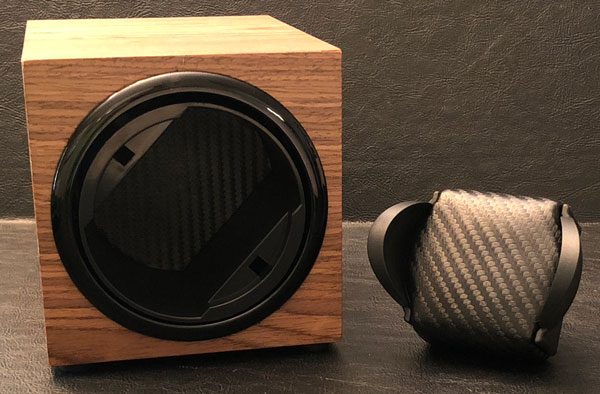 Inside the watch winder is an ultra-quiet Japanese motor that you can barely hear when operating. The movement is very smooth and precise. The physical dimensions of the watch winder measures 4.5in/11.5cm (W) x 4.7in/12cm (H) x 6.3in/16cm (D). A good size for on top of an armoire or shelf of a closet.

The Barrington watch winder can accommodate their Standard or Flex cushions. Here you can see my watch on their Standard holder. The Standard is designed for watches with a strap/bracelet circumference of 19cm to 24cm. The Flex is suitable for watches with a strap/bracelet circumference of 14cm to 20cm. According to Barrington, their Standard cushion fits approx 70% of customers and the Flex "is preferred if wrist size is slightly smaller". They sent me the Standard holder and while it fits my rubber strap watch just fine cause I can adjust it. I would need their Flex cushion to accommodate my timepieces with brackets due to my scrawny wrists.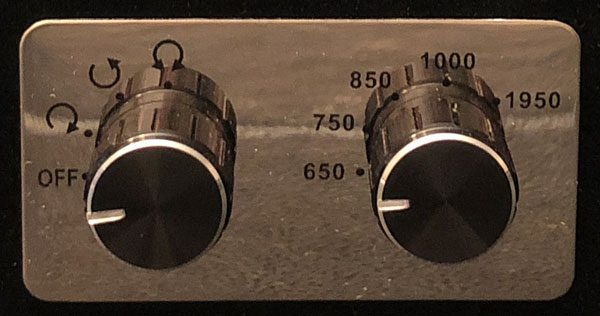 As I have mentioned, the Barrington watch winder has multiple turns per day settings (650/750/850/1000/1950) and rotation directions. The movement is smooth and nearly silent but Barrington says it best:
This single watch winder operates on a basis of gentle rotation to wind watches. Older generation Watch Winders were programmed to be always on (i.e. rotating without a pause) in an effort to wind the watch as quickly as possible. This can lead to over-winding of a watch and potential damage to the main spring. Gentle rotation ensures a consistent movement over a longer period of time that won't over-wind your watch.

When initially turned on the rotor turns for 1 minute before pausing. The length of the pause is determined by the Turns Per Day setting (a lower TPD setting will mean a longer pause and vice versa) and once it is completed the rotor turns again for just 1 minute. This cycle continues silently until the watch winder is turned off.

If the Direction setting is set to clockwise then the rotor will always rotate in a Clockwise manner; the same principle applies if the Direction setting is set to Anti-Clockwise. However, if the Direction setting is set to the third setting, Alternately Clockwise/Anti-Clockwise, the first 1 minute rotation will be Clockwise, the next 1 minute rotation will be Anti-Clockwise and so on, ensuring your watch gets a balanced, yet gentle, rotation.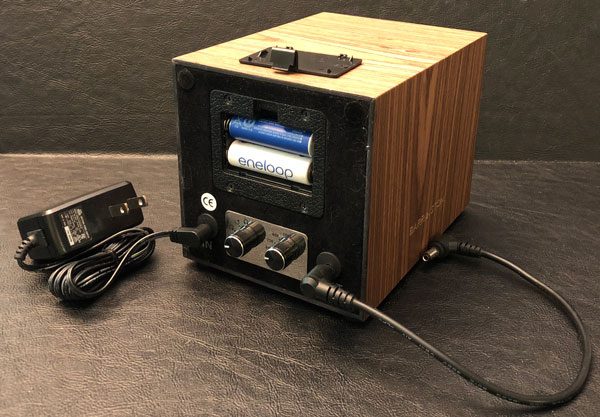 This watch winder can be powered by standard AC power or a pair of AA batteries. For this review, I powered the winder on batteries that have lasted nearly two months of on & off operation with no sign of running out of juice. Barrington's 'Jump' feature allows multiple winders to be connected together via the supplied connecting cable and powered from the AC power source…aka there are two power ports, in and out, so you can daisy chain multiple single watch winders together powering them with one AC adapter cord.

The Barrington Special Edition series is all about the hardwood enclosures. As a lifelong, part-time woodworker, the unvarnished American walnut is gorgeous. The exterior is nicely finished with excellent old world craftsmanship. The seams are perfect with 'BARRINGTON' routered into both sides of the wooden box.

In addition to American walnut, the Special Edition watch winders are available in: santos rosewood, gray koto, oak, zebrano, and ebony Macassar hardwoods. For those of you not tempted by their Special Edition winders, Barrington's standard single watch winders are available in: crimson red, glacier white, midnight blue, electric yellow, shadow black, racing green, and burnt amber for a fraction of the cost.
What I like
Well made with quality materials
Old world craftsmanship
Keeps your watch wound and ready for use
Variable turn and directions suitable for nearly any watch
Capable of daisy chaining multiple winders
What needs to be improved
Final thoughts
The Barrington Special Edition Watch Winder is the first watch winder I have ever tried and the convince is obvious. Historically when I switch watches, 99% of the time I have to wind and set it but now that all-be-it minor hassle is a thing of the past. The Special Edition's wooden enclose is beautiful and mechanism within nearly silent. You can definitely find cheaper watch winders or you could take the time and effort whenever the need arises to do it yourself. But the Barrington SE watch winder is a luxury accessory for your old school timepieces that alleviates that task and looks great while doing it.
Price: $395.00
Where to buy: Barrington
Source: The sample of this product was provided by Barrington.