We use affiliate links. If you buy something through the links on this page, we may earn a commission at no cost to you. Learn more.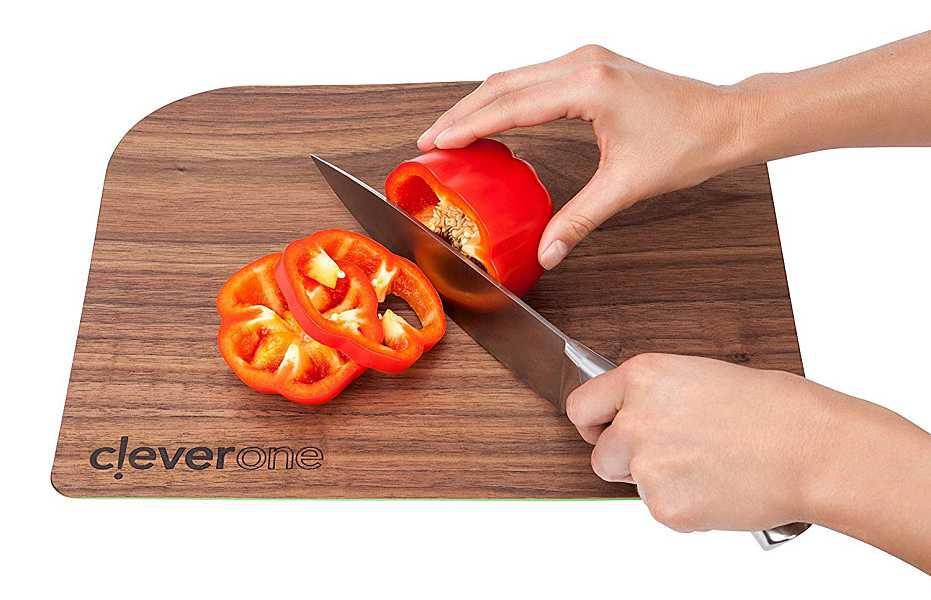 NEWS – I fashion myself as somewhat of an amateur cook. One of the things I use a lot to prepare meals is an old wooden cutting board. I've tried using those flexible plastic boards, but I just prefer the feel of my old wooden board. The problem with wood, of course, is that it's a little cumbersome and it doesn't flex or bend, until now. The woodNflex flexible cutting board gives you the best of both worlds.
woodNflex has a natural wood cutting surface that is backed by food-grade silicone. The thick silicone base gives the board grip and some bendability.
The wood cutting surface is a veneer made from natural American hardwood.
woodNflex's lightweight and thin design make it easy to wash and store. It also adds a protective layer to your countertop. And because it's flexible, it's easier to transfer whatever you're cutting from the board to a bowl or pan.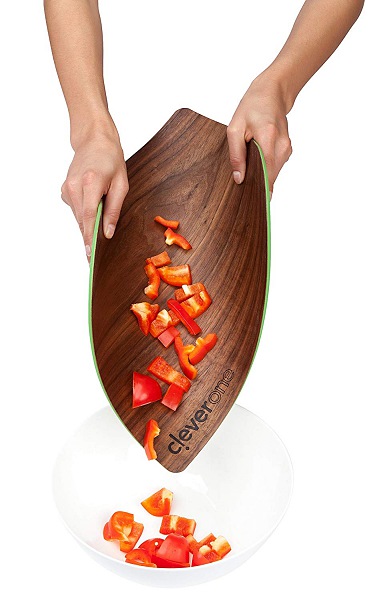 You can even use it as a server for things like cheese and party favors.
The board measures 14" x 11" and comes in either oak ($32.99) or dark walnut ($34.99).
The woodNflex cutting board is available on Amazon.