We use affiliate links. If you buy something through the links on this page, we may earn a commission at no cost to you. Learn more.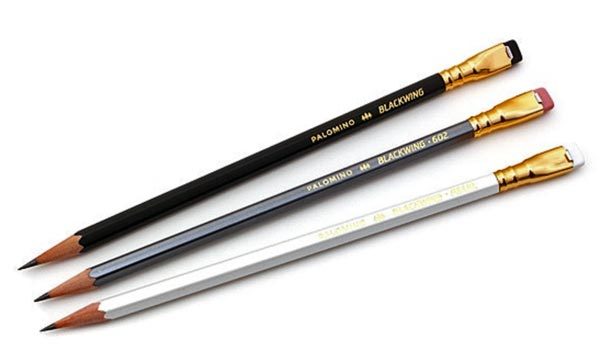 NEWS – If you still like taking notes and writing journal entries the old way with paper and a pencil or pen, you need to check out Blackwing Pencils.  These pencils were first introduced by the Eberhard Faber Pencil Company in the 1930s.  They immediately found a loyal following, including novelist John Steinbeck and Chuck Jones, who used Blackwings to create Bugs Bunny and other Looney Tunes characters.  Eventually, Blackwings were discontinued in the 1990s, but a devoted cult following would pay as much as $40 per pencil to buy up leftover stock.  In 2010, the Blackwing company started production again.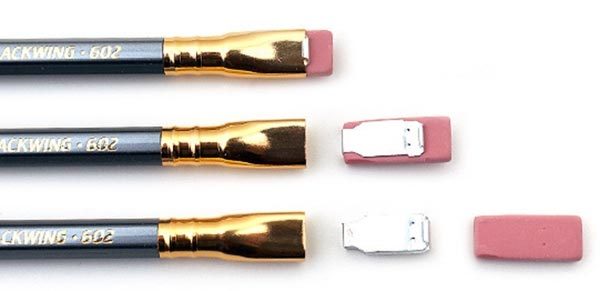 Blackwing says their pencils combine the best wood and best graphite.  The body is made of incense-cedar wood from California and Oregon that sharpens evenly and easily.  They are filled with premium Japanese graphite that's crafted with clay for strength and wax for smoothness.  All of them have an eraser that's unlike any I've seen on another pencil; they remove from the holder so you can use every bit of the eraser, and you can purchase replacements for $2.95 for a pack of 10.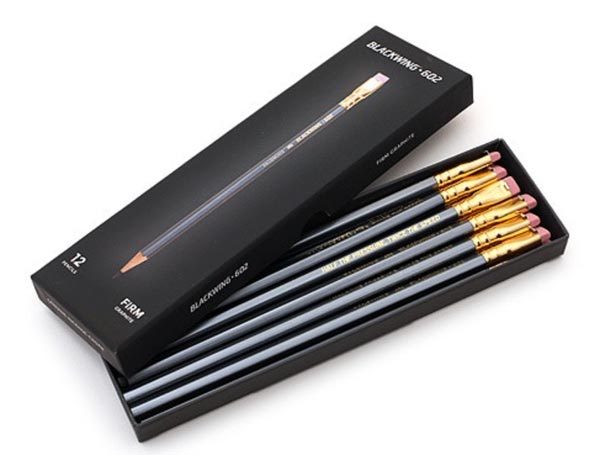 There are three models of these pencils.  The Blackwing has a matte black finish and a black eraser.  It has soft graphite that's perfect for scoring or illustrating.  The Blackwing Pearl has a pearl white finish and a white eraser.  It has a balanced graphite for lettering and line work.  The Blackwing 602 has a gunmetal gray finish and pink eraser.  Its firm graphite is great for writing and everyday use.  Each type is $21.95 for a set of 12 pencils.  They can be purchased at Blackwing and JetPens.