We use affiliate links. If you buy something through the links on this page, we may earn a commission at no cost to you. Learn more.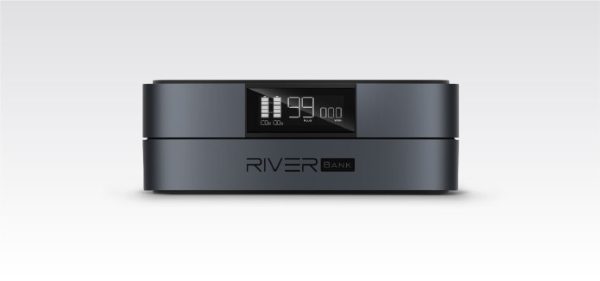 NEWS – As photographers and filmmakers, we always want and need to "push the envelope" to get the next photo or footage that is better than anything we previously shot. In many cases, we seek locations that are "off the grid" and away from any power source. These locations usually offer scenery and beauty that would even captivate some of the most disinterested people.
The problem that we constantly face, is trying to carry all of the equipment that we think we would need and having the ability to power and recharge much of it.
Enter the RIVER Bank power module. According to the manufacturer, the main module coupled with one of their stackable booster modules can provide an impressive number of charges as well as useful continuous power. The main module comes with a 99.16Wh battery, 2 USB ports, 2 USB-C ports and a QI wireless charging pad. Depending on with booster module you pair it with, you can add even greater capabilities. The Car Booster module adds an additional 44.4Wh along with a USB-C port and a Jump Start port. The AC Booster adds an additional 99.16Wh, a USB-C port, and a 100W AC port. The charging capabilities include charging a laptop 2 to 4 times, a cell phone 18 to 30 times, jump-starting a car up to 10 times, running a projector for over 5 hours, etc.
The River Bank module seems to be a really innovative device and if the specifications are true, it would be a great asset in the field. If you are interested in purchasing one, you can pre-order on the Ecoflow website. The main module sells for $199 and the additional modules for $295 each, with a bundle package of all 3 available for $390.