The Gadgeteer is supported by readers like you! If you buy something through links on our site, we may earn an affiliate commission at no cost to you. Thank you! Learn more.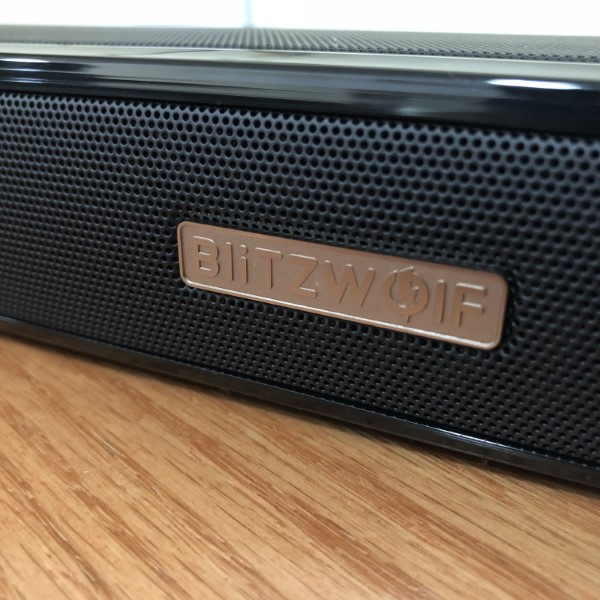 REVIEW – Gone are the days when a whole room of equipment was needed to have great audio. As sound reproduction improves, small and smaller gadgets are being built to permit room-filling sound without the bulk. There are many sound bars on the market to fill such needs so I decided to take Blitzwolf's BW-SDB1 for a spin to compare.
What is it?
The Blitzwolf BW-SDB1 is a 60 Watt integrated stereo amplifier and speakers housed in an attractive black plastic and metal housing. Inputs include 1/8" stereo jack, optical, coaxial, HDMI and Bluetooth. A wireless remote control is included.
Hardware Specs
Material:Aluminum alloy+ PC
Dimensions: 35.4*3.4*1.7
Weight:3.96lbs.
Power Supply:AC 100V – 240V 50 – 60Hz
Power Consumption: 60W
Audio Input Sensitivity:500mV
Frequency Response:40Hz – 20KHz
Impedance:8Ω
Bluetooth Version:V4.2
Transmission Distance:10 – 15m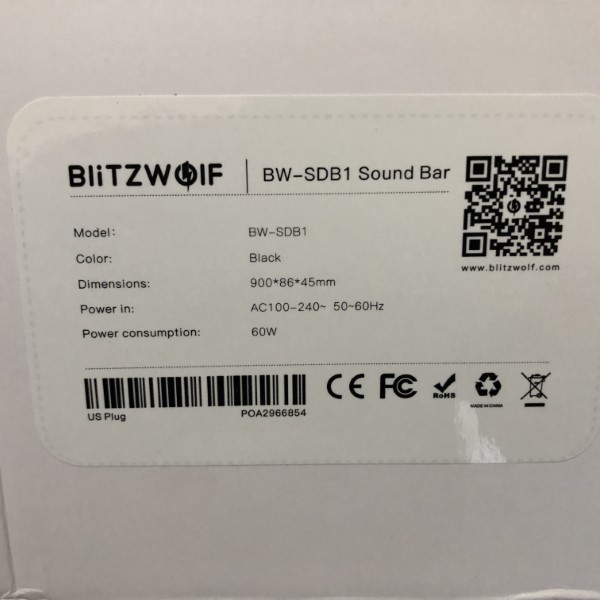 What's in the Box?
BW-SDB1 speaker
Remote control with button cell battery
Power cord
1/8" stereo to RCA male cord
Optical cable
Instruction manual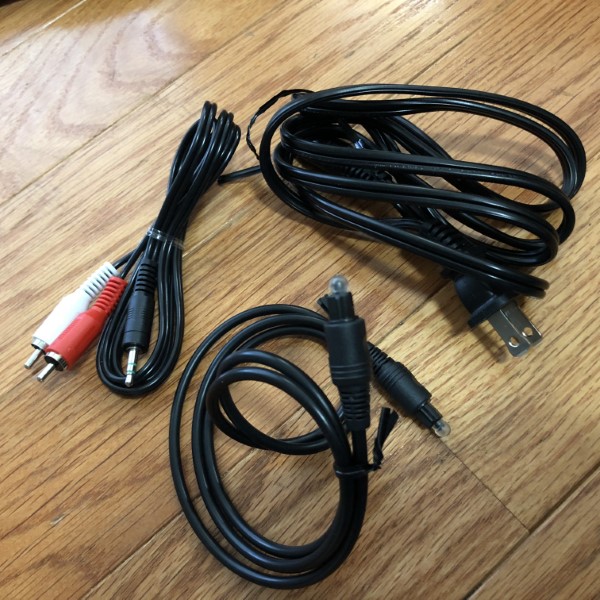 Design and features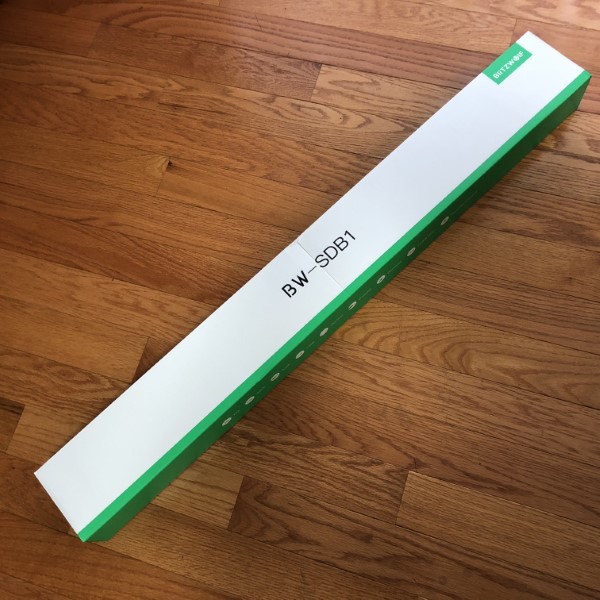 The Blitzwolf BW-SDB1 arrived in a long, slender green and white box. Packaging is good, with foam padding to keep the speaker from thrashing about during transportation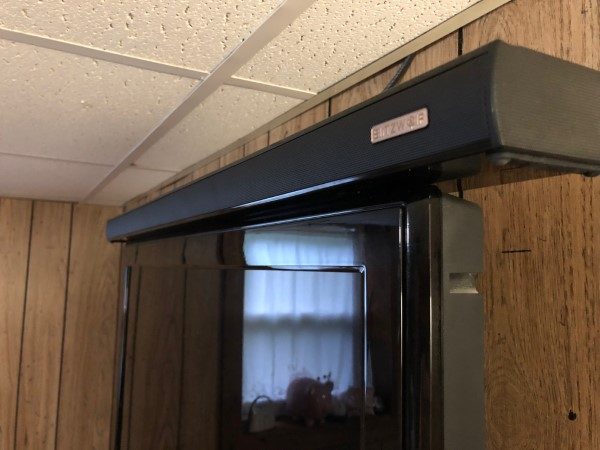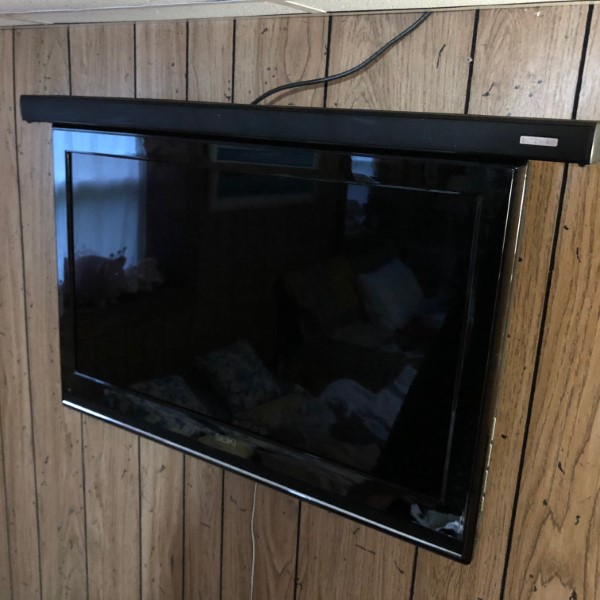 The power supply is integrated into the speaker housing so there is no bulky transformer, however, the AC cord protrudes some distance from the back, so care will need to be exercised to ensure sufficient room. With such a speaker, my primary application would be to install it on top of a wall-mounted television. In my case, there is not enough room to put the speaker on top of my living room TV without purchasing a right-angle power cord, however, my guest room TV is angled away from the wall, so the Blitzwolf soundbar has no trouble finding a home here (as shown above). The audio, optical and HDMI connectors follow suit. Should the speaker bar be placed on a cabinet forward of the television, this would not be an issue.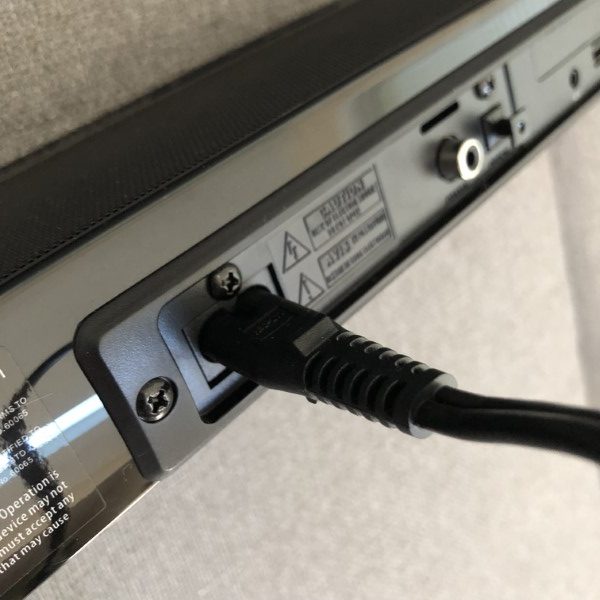 I powered up the speaker, plugged in my iPhone and selected a short playlist. Drivers in the face and top of the enclosure deliver good quality audio with little distortion. Frequency range is limited predominantly by the size of the speakers, but, to me, sounded better than comparable models. Stereo separation is very good, sounding like the speakers are much further apart than they really are. Bass was fairly good for a unit of this size, particularly when lacking a dedicated subwoofer. Treble was clean and acceptable. Vocal audibility was well balanced and this speaker would do well as an enhancement to TV speakers. I duplicated my tests using the HDMI, Bluetooth, coax, and optical inputs with similar results.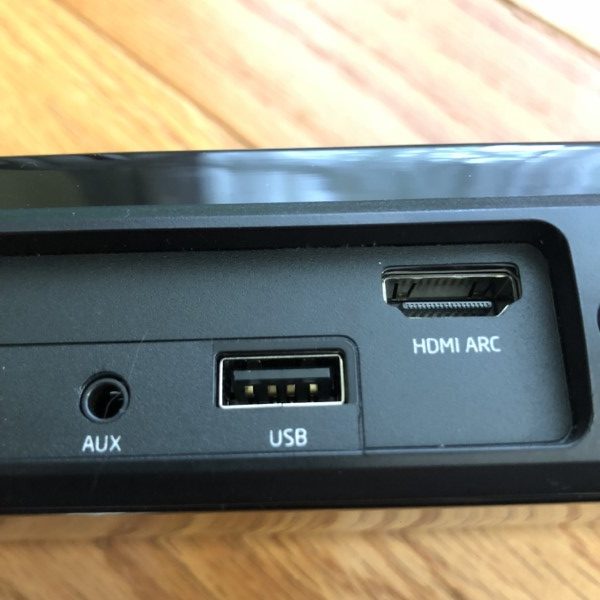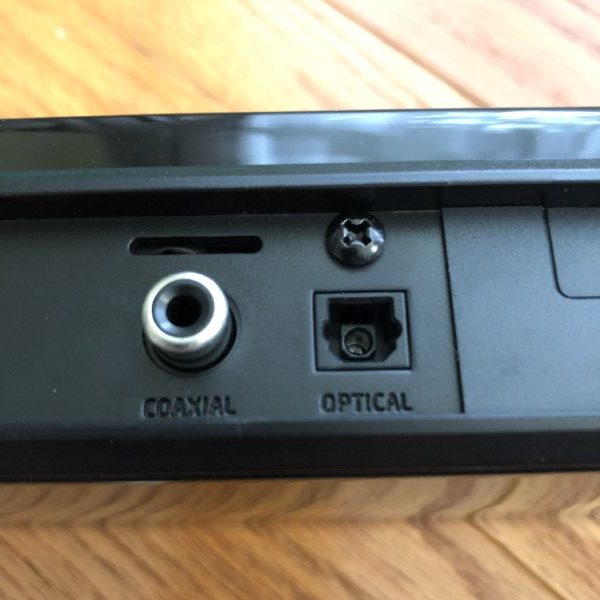 I was able to keep the Bluetooth connected anywhere I went in my home, but your mileage may vary. At the limits of the reception range of about 45', there was a little dropout, but that is quite typical.
The remote uses a button battery. It's simple but definitely gets the job done. Equalizer settings are verbally reported as they are cycled.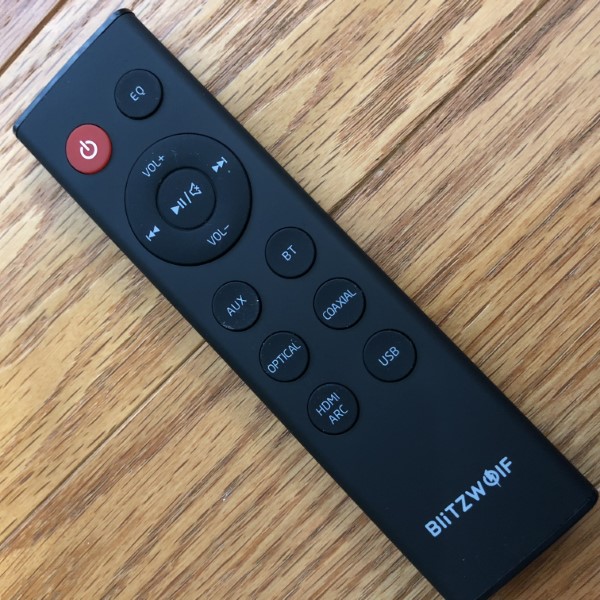 Buttons on the main speaker can also be used to control the settings, input, and volume.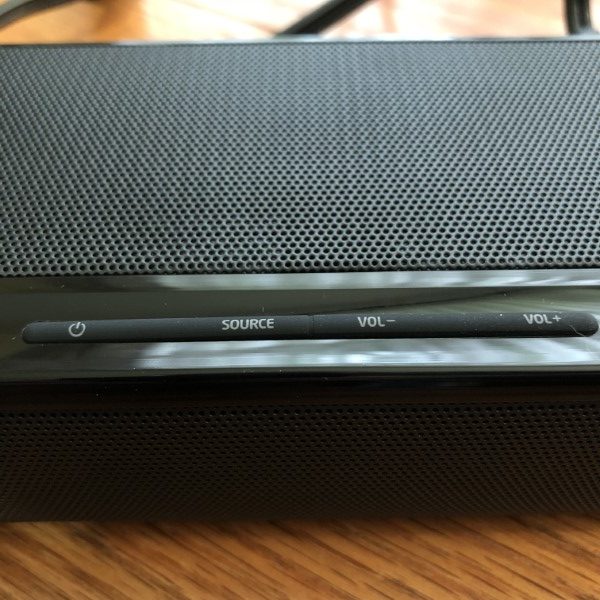 I've used several speaker bars, some more, some less expensive than the Blitzwolf BW-SDB1 with wildly differing audio quality. The BW-SDB1 has good sound, good volume, plenty of inputs and remote control and represents a good value.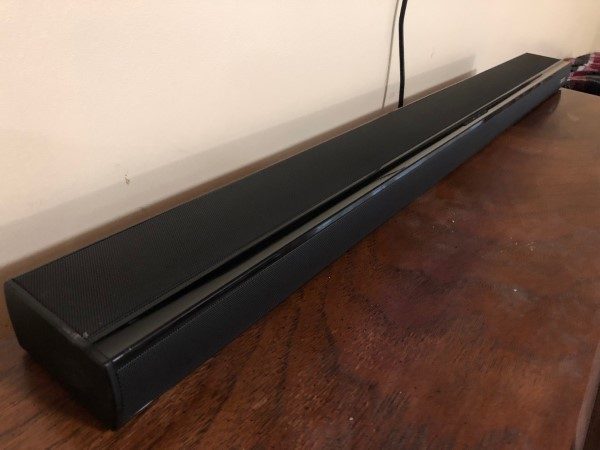 What I like
Metal construction
Remote and cords included
Not too expensive
What needs to be improved?
Cord placement makes it difficult to mount on a wall.
Final thoughts
Blitzwolf's BW-SDB1 60 Watt soundbar is a solid contender for those wishing to enhance their television sound. It's not going to rival a full surround sound system for audio quality, but overall I found it to be very good.
Price: $99.99
Where to buy: Banggood and Amazon (Save 40% with promo code 40JO4Z38)
Source: The sample for this review was provided by Blitzwolf.