We use affiliate links. If you buy something through the links on this page, we may earn a commission at no cost to you. Learn more.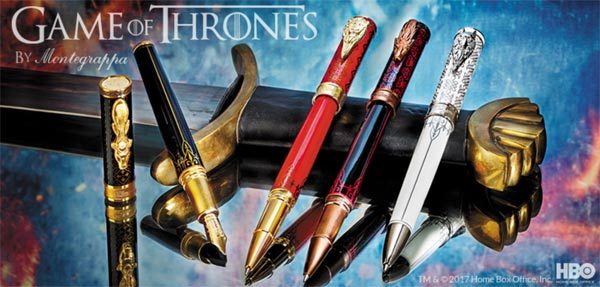 NEWS – They do say that the pen is mightier than the sword, so these beautiful Montegrappa pens inspired by HBO's Game of Thrones should prepare you to face the White Walkers.  The pens are available in ballpoint, rollerball, or fountain pen.  They are the second edition of Montegrappa pens inspired by the show, and these represent the primary noble houses of Westeros, plus a fifth pen for Westeros itself.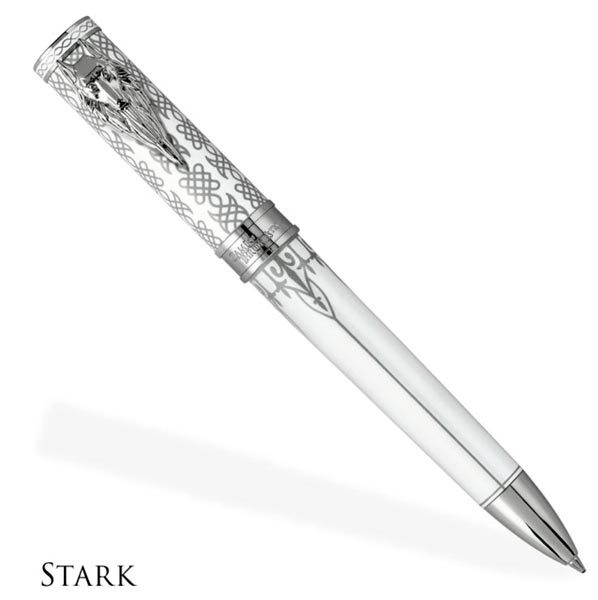 The pens have resin bodies and are accented with precious metals.  The pocket clip takes the form of the animal associated with the family; for example, the Stark pen has a direwolf clip.  The ballpoints deploy with a twist, while the fountain and rollerball pens have a twist cap.
I found these pens at Levenger.  They offer the ballpoints for $295 each or a set of four for $944.  The rollerballs are $325 each or a set of four for $1040.  The fountain pens are $350 each or a set of four for $1120.  Pens can also be purchased directly from Montegrappa.