We use affiliate links. If you buy something through the links on this page, we may earn a commission at no cost to you. Learn more.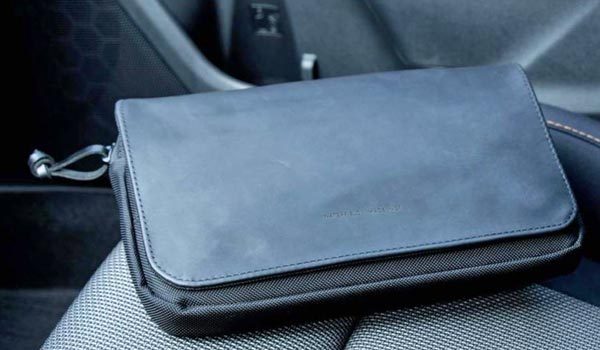 WaterField's new bag is called the Transit Travel Case, and it's designed to hold and organize travel gear for your car or motorcycle.  You can even load it with your personal travel documents and gear and carry it with you.  The bag was designed to keep your car's glove compartment neat and organized.  It has pockets and slip-in sleeves to hold your car's manual, registration cards, maps, small flashlights, mints, and other small things that always seem to collect in the glove compartment.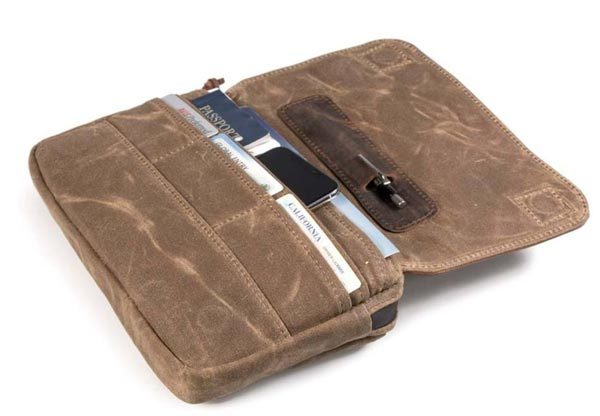 The bag is made of 1050-denier ballistic nylon or waxed canvas.  The front has a naturally-tanned premium full-grain leather flap with magnet closure.  Under the flap are pockets and sleeves that can hold the car's manual, passport, cards, and the like.  There's also a full-grain leather pen holder.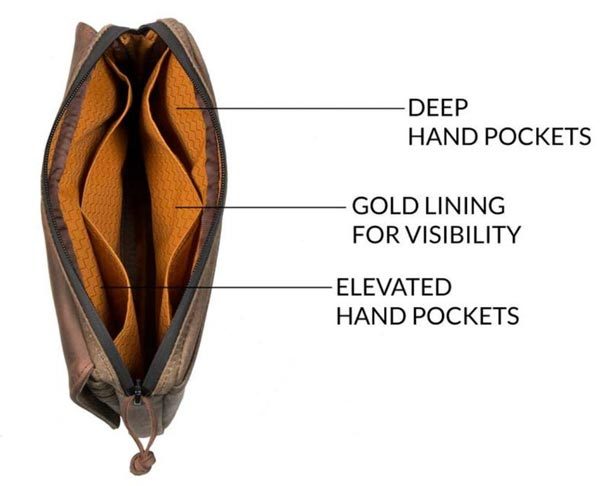 The main compartment closes with a splash-proof zipper.  The gold fabric lining makes it easier to find things inside the bag, and the organizational pockets keep mints, chargers, cables, tissues, and the like neatly arranged.  There's also a slip-in pocket on the back for maps and other papers.
The case measures 11" long x 6.75" tall x 1.3" deep.  It's small enough to use in a motorcycle storage compartment, too.  And at 6.5 oz., it's light enough that you can load it up with your travel documents and necessities and carry it along with you as you travel.
Select either black ballistic with black leather flap or waxed canvas with chocolate leather flap.  You can add a leather wrist strap ($15) or a nickel-plated brass carabiner ($7).  The Transit Travel Case is $99 from Waterfield.