We use affiliate links. If you buy something through the links on this page, we may earn a commission at no cost to you. Learn more.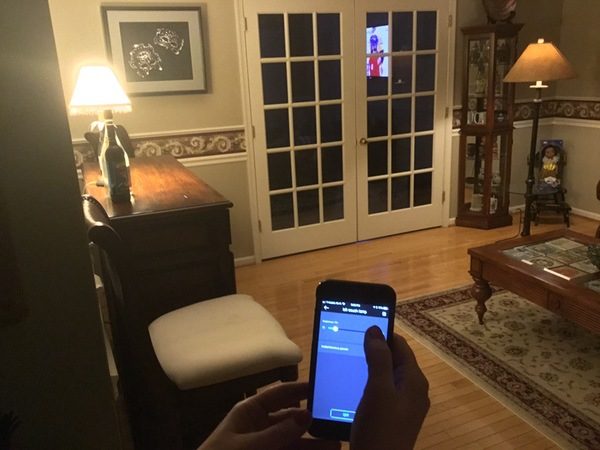 So you're thinking about dipping into smart home technologies, but want to start simple. The Sengled Element Classic may be just the thing for you. It's easy to use, sets up in minutes, and is a remarkably inexpensive solution to creating a smart lighting solution for your home. Let's get illuminated!
What is it?
It's a smart bulb lighting kit that you control from your smartphone, Amazon Alexa, or Google Assistant.
Hardware specs
Bulbs:
9 W, 60 hz

4.41" by 2.42" (standard socket size)

800 lumens, 2700 K Color Temperature

Dimmable with app

240 degree beam angle

25,000 hour lifetime
Hub:
3.07" by 1.02"

2.4 GHz

120 foot range
64 bulb management capacity
What's in the box?
You get two soft-white controllable bulbs, the Element wireless hub, and a power adaptor for the hub. There's also a network cable to get connected for the setup process.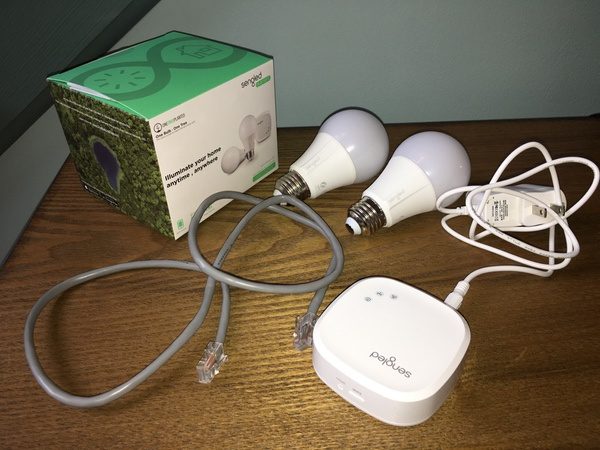 Design and features
The Sengled Element Classic Starter Kit gives you everything you need to get started with basic smart lighting. The Element hub, when set up on your network, pairs with the bulbs. The app on your smartphone controls the bulb functions. We'll walk through the setup process and controls in the following sections.
Setup
Setup begins with downloading the "Sengled Element Home" app on your iOS or Android mobile device. You'll need to create an account with Sengled to get started, after which the app will all you through the setup process.
The bulbs that come with my test sample (the "Classic") are 2 soft-white LED bulbs. While a bit heavier than typical LED bulbs, they have the same form factor and fit in standard lamp sockets. Sengled offers 4-bulb packs, daylight bulbs, tunable daylight/soft bulbs, and multicolor bulbs on their website if you want to get fancy.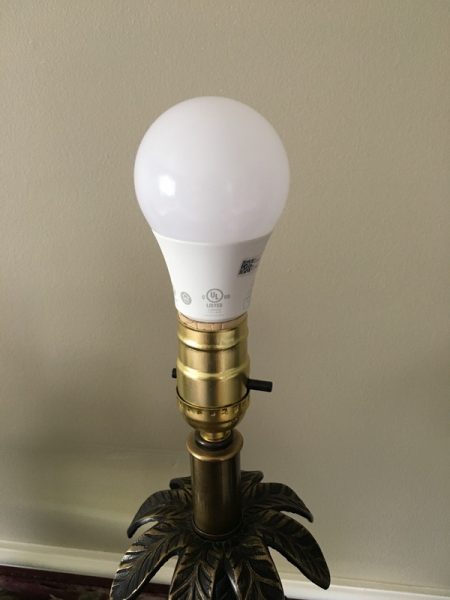 The setup process is very straightforward. You'll plug the hub directly into your router with the Ethernet cable provided in the kit. Power it up, follow the instructions on the app to pair the hub to your network (you'll need your network password), and the app will let you know when you're all connected. You then go to the app to identify the locations of your bulbs in the house.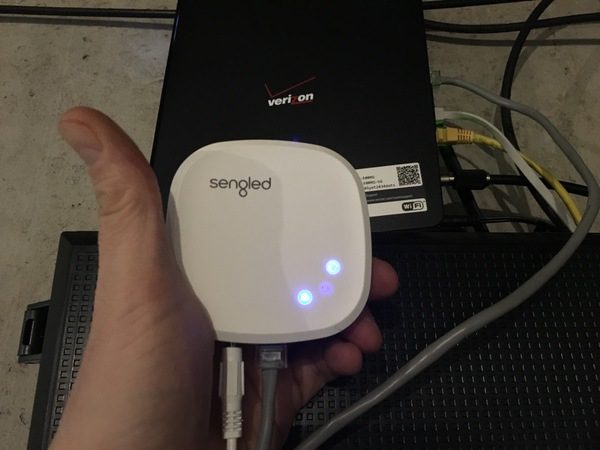 Once you have set up the connection, you can go fully wireless with the hub. Disconnect it from the router, find a discrete place to plug it in, and you're good to go. It's a tiny thing at 1" by 3", so you can tuck it just about anywhere. See it hiding on one of our hallway display shelves below, behind the Flying Dutchman and Mickey…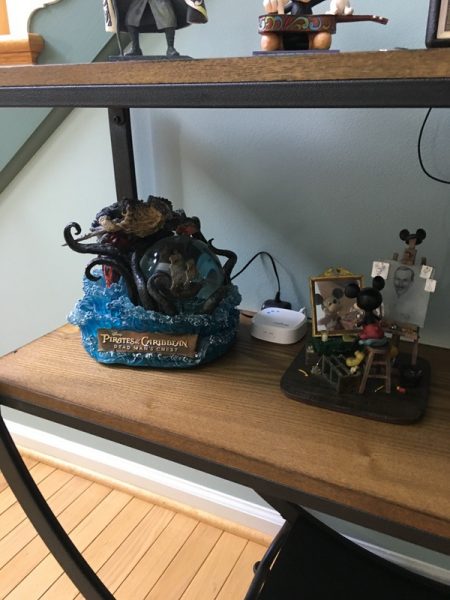 It's important to note that the Sengled setup has limited compatibility with third party hubs. I have the Deco mesh network set up in my house, and I could not plug the hub into one of the remote pods to set it up. Once I finished initial setup at the router, however, I switch back to my mesh network on my smartphone to manage things from the app. You can connect the Sengled system to Amazon Alexa or Google Assistant, but these configurations were not tested for this review. You should check out the Sengled web site to learn more about compatibility before purchasing.
Performance
As you set up the app, you'll identify the room(s) where your bulbs are located. I put both mine in the living room for purposes of the test. Your home screen on the app now serves as your master control: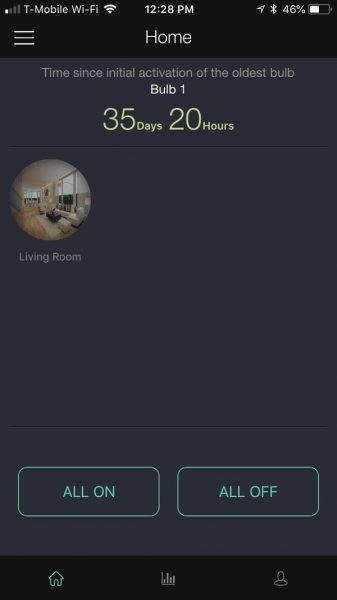 You can also manage your individual bulbs from the app, providing custom names for each bulb. You can expand your setup to include additional bulbs or hubs as well: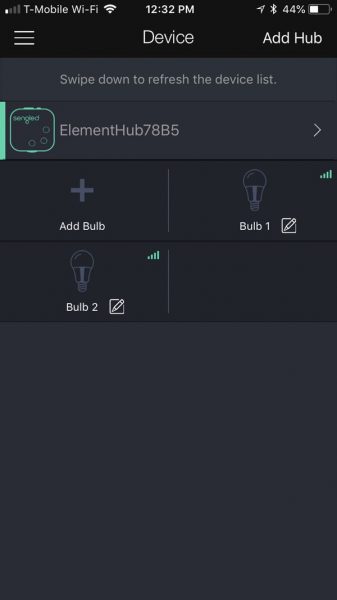 Once established, the app provides monitoring you can use to measure power performance across the setup or at the individual bulb level: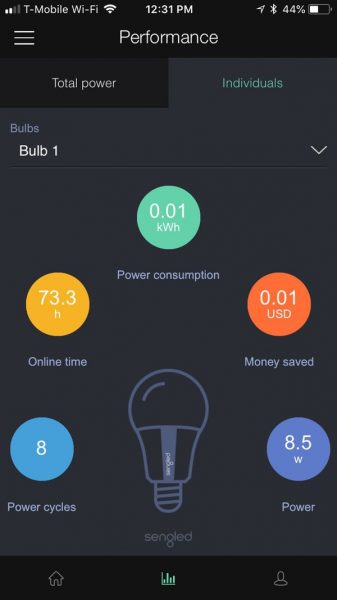 Once you're in business, you can use the app to power on/off all the Sengled bulbs in a room, including dimmer functions. Here I'm turning everything on at once: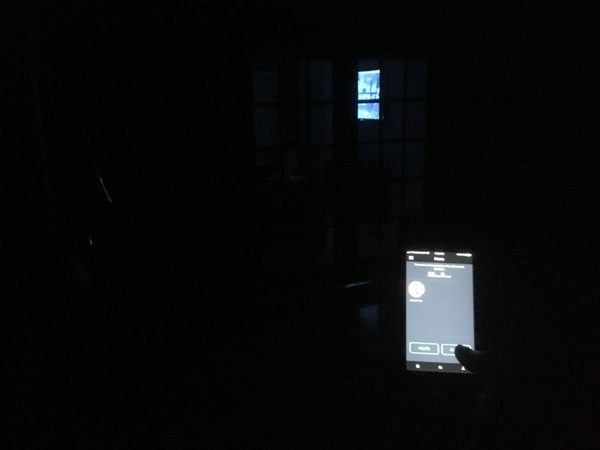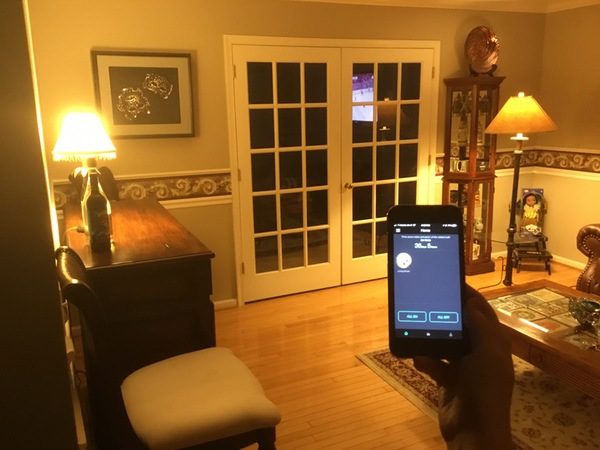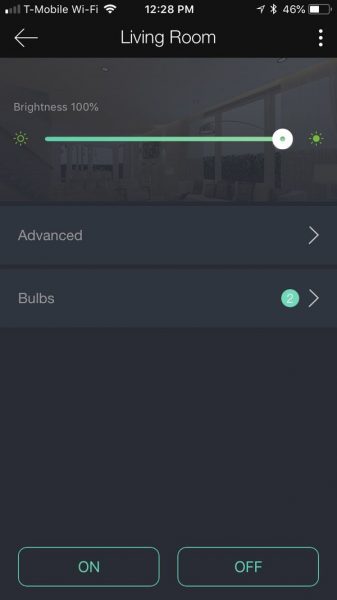 You can also control individual bulbs in the room. Tap on the "Bulbs" button, and you give each bulb a custom name for easy management. You can turn them on and off individually from this screen. Here I went in and turned off the bar lamp for purposes of demonstration: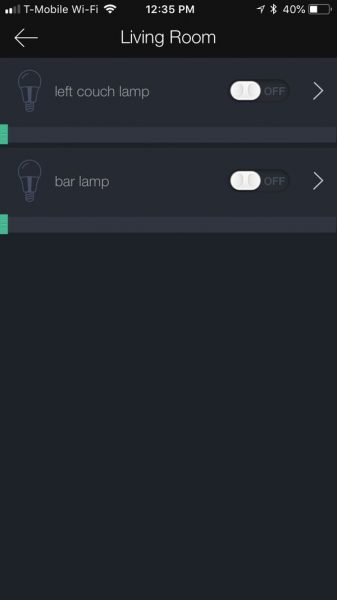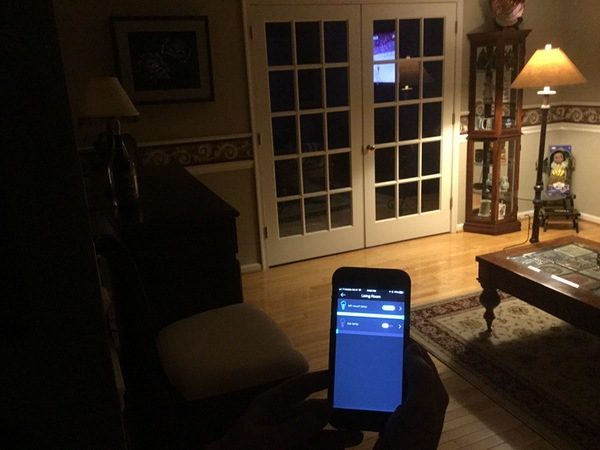 You can also tap the name of the bulb to set individual dimming. The first pic below is both lights at 100% brightness, while the second shows the couch lamp being dimmed to about 20% brightness. (I should note that the couch lamp has a darker shade to begin with.)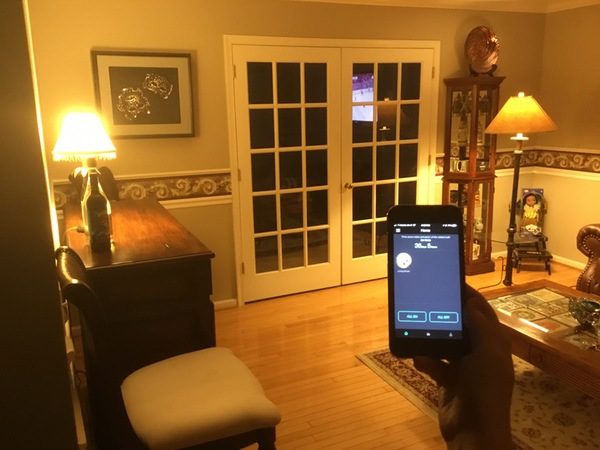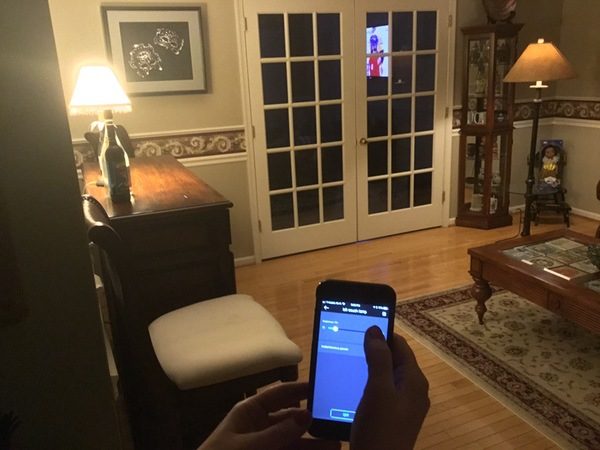 In addition to on-demand control, you have the ability to schedule the lighting by room by tapping the "advanced" button. Here you can set a wake up time to turn the lights on, or two different scheduled events. This includes a start time, end time, brightness, and what days of the week to repeat the function. With two scheduled events available, this means that you could set multiple events for a single room if desired.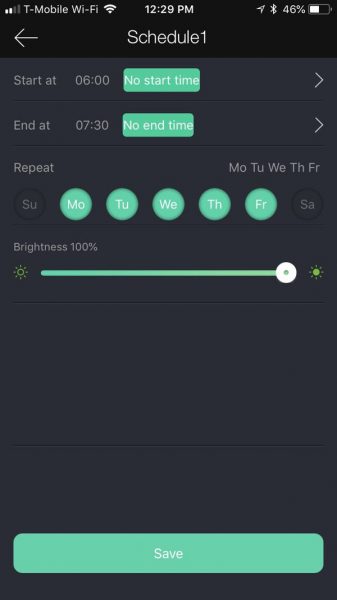 It's important to note that the scheduled event either happens on the day it is set, or is repeated each day that you select in the interface. You cannot schedule for a specific date range, like a vacation.
According to Sengled a single hub can support 64 bulbs. I don't imagine needing an additional hub unless you're pushing the 120 foot range of the hub itself.
Setup with Alexa and Google Assistant also looks pretty simple but, as I mentioned, there's limited compatibility with other hub networks. Advanced kits are offered that support Xfinity Home and Cox Homelife. Again, check the Sengled web site to make sure that the Sengled will work with your home setup.
What I like
Quick and easy to set up

Simple, clean app interface
Scheduling features
What needs to be improved
Limited compatibility with third party hubs

Would like to see a date-specific scheduling function for trips
Final thoughts
At $39.99, the Sengled LED Classic Smart Bulb system looks like a great deal to set up some basic smart lighting for your home. It's easy to set up and use, and has options to expand beyond the basic kit for about $10 per additional bulb. There are a ton of options available in the form of advanced hubs and bulbs if you want to go beyond the basics. You'll also want to check compatibility with existing systems if you've already started investing in smart home technologies. 
Price: $39.99
Where to buy: All Sengled products are available for purchase on Amazon.
Source: The sample of this product was provided by Sengled.