We use affiliate links. If you buy something through the links on this page, we may earn a commission at no cost to you. Learn more.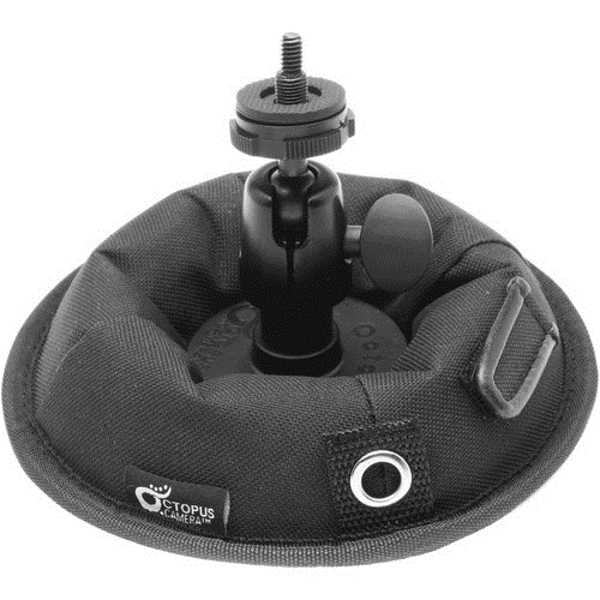 Recently, I have been on a search for several types of photography and videography gear, and I have been focusing on a few specific types of gear. Monopods and tripods have been a major part of that focus. There are times when we have some very unique shooting requirements, and the standard tripod or monopod just will not handle the job. There are several manufacturers that make unique "mutations" for exactly those types of gigs.
The Octopus Camera OctoPad Universal Weighted Support Base with Removable Ball-Joint Head, is a great example of this type of gear. It is a support system that sits flat on a surface, and creates a stable non-slip platform for mounting up to a 5 pound camera rig.
It also works well for mounting monitors, or sound recorders, or any other type of gear up to 5 pounds, that can be mounted on to its built-in ¼"-20 threaded mount. The base is made from Cordura and Neoprene, and it is filled with stainless steel shot balls to provide the weight necessary to make it stable. There is also a cable strap that you can use to further secure your equipment.
You can head over to B&H Photo Video and purchase one for $24.95.