We use affiliate links. If you buy something through the links on this page, we may earn a commission at no cost to you. Learn more.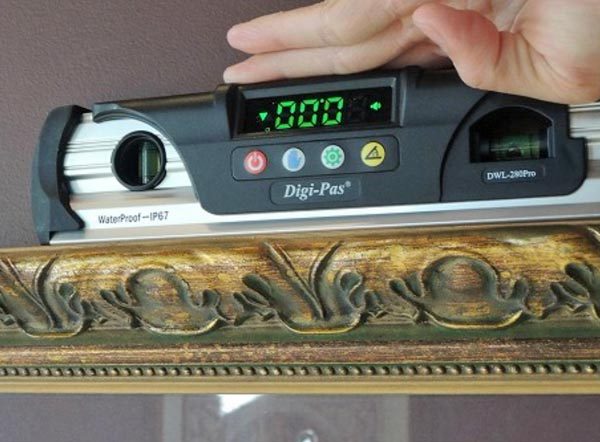 If you're hanging pictures or building furniture, you need to keep things on the straight and level.  You probably have one of those spirit bubble levels, but those can be hard to judge when you have to eyeball the placement of the bubble while you're trying to hold everything together.  With this tool from The Grommet, you won't be guessing when you're level, because this Digi-Pas torpedo digital level beeps to let you know when things are level.
Features include:
Measuring range from 0° to 90° (use for any angle—360°)
Resolution of 0.05° (1.0 millimeter/meter); Accuracy of ± 0.05° at 0° & 90°; ± 0.2° at 1° to 89°
Digital display of angle in degrees, slope (%), millimeter/meter, and inches/feet
Built-in magnet at the V-groove aluminum base
Wide operating temperature range: -4°F to +140°F
IP67 certified—water, shock, dust, and freeze-proof
Inverted digital display feature uses bright LED display
Easy to recalibrate without special fixtures required
Dimensions: 9″ x 2″ x 1″
Weight: 0.73 lb.
The sturdy aluminum body has rubber end-caps, and it uses the same technology found in models used from NASA to Boeing for accuracy.  The Digi-Pas Waterproof Torpedo Digital Level is $79.99 at The Grommet.