We use affiliate links. If you buy something through the links on this page, we may earn a commission at no cost to you. Learn more.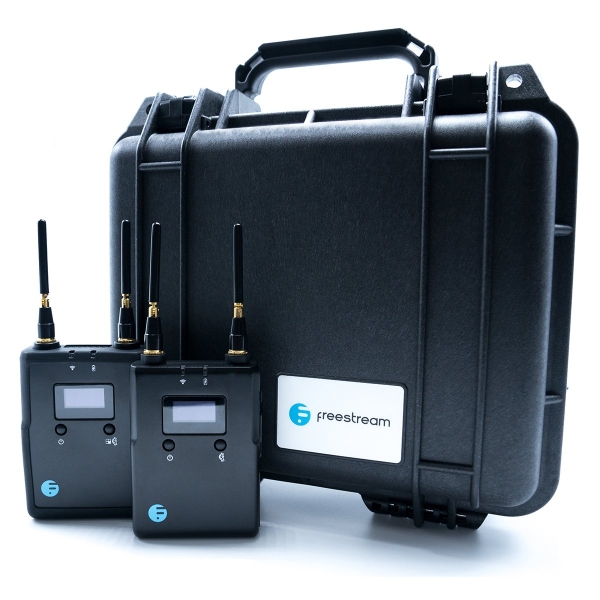 Fashion shows are one of the events that I love to video, and on a few occasions, I have been a part of a team the included a live broadcast as a part of the event. The hustle and bustle of celebrity types lends a sense of excitement and adds energy to the environment. However, setting up multiple video cameras for these events can be a pain when broadcasting, because of the cables that need to be run from each camera back to the broadcast hub. This issue is even more complicated when we are forced to run cables across areas where models will be walking, since tripping is an inherent risk even when the cables are taped to the floor.
I have researched many wireless HDMI transmitter/receiver kits, but they have always been rather expensive, starting in the $1000S for one set.
Recently, I can across Freestream. It is an HDMI transmitter/receiver kit that claims to work with most HDMI enabled cameras. While we use SDI in most of our connections, we have the ability to use HDMI with no issues. Freestream features, an audio input to the transmitter, a removable and rechargeable battery, an LCD screen, 1080P 60 Hz frequency, a range of up to 1500 feet, and 4 channels that supports the use of up to 4 cameras simultaneously.
You can get more information on Freestream and pick one kit up with an included Pelican case for $699 at the Freestream website, or without the case for $599 at B&H Photo Video.