We use affiliate links. If you buy something through the links on this page, we may earn a commission at no cost to you. Learn more.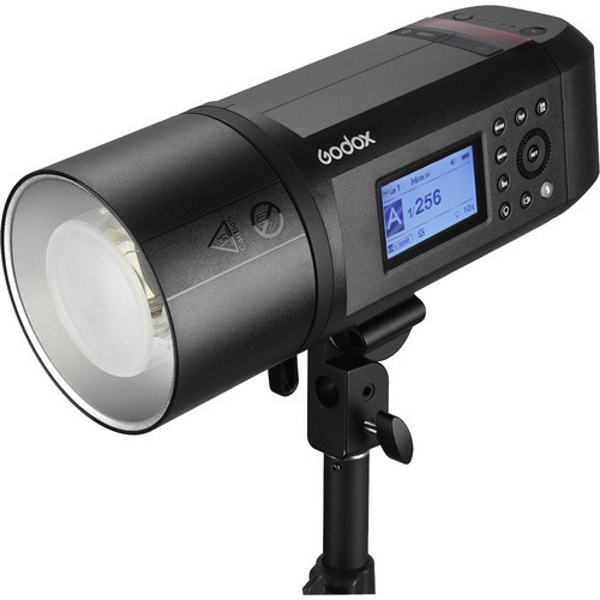 I have been looking for a powerful off-camera flash that I can use both in-studio and outdoors. I recently saw a YouTube video on the Godox AD600Pro Witstro All-In-One Outdoor Flash. This unit functions as both a flash and a modeling lamp. While it is labeled as an outdoor flash, it is usable both indoors and outdoors.
It has a 2.4 GHz wireless system with a range of 328 feet, and 600 watts of output power with nine steps of power increments. It is also compatible with the TTL systems for Canon, Nikon, Sony and Panasonic. Its included battery pack is capable of 360 full-power flashes which will work well outdoors and on location, and there is an optional AC power adapter that can be purchased separately. The AC adapter is great when using the monolight with the desired attachments in-studio, where the need to be portable is not an issue. It has a stable color temperature mode which keeps color temperature changes within +/- 75K regardless of the power setting. It is also capable of 0.9 seconds of flash recycle times. It has a color temperature of 5600K, a 3.5mm sync cord for direct connection, a USB Type-C port for performing firmware upgrades and a wireless control port.
If the Godox AD600Pro Witstro All-In-One Outdoor Flash sound as great to you as it does to me, you can purchase one at Amazon or B&H Photo Video for $899.
Note: The trigger for each make of camera is sold separately.