We use affiliate links. If you buy something through the links on this page, we may earn a commission at no cost to you. Learn more.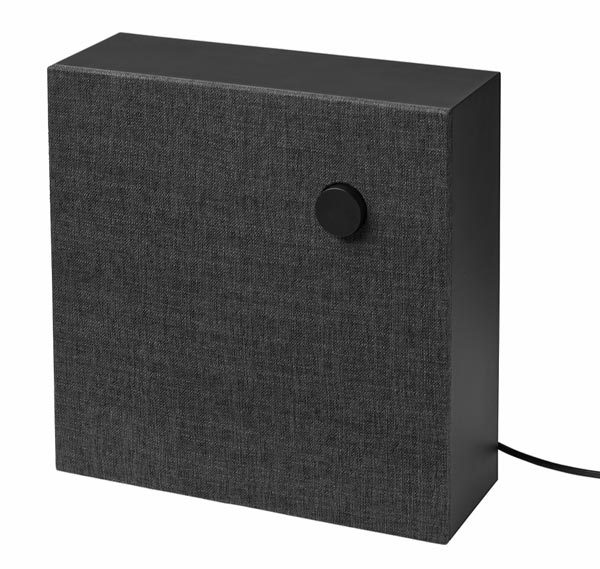 IKEA is known for assemble-it-yourself furniture and home furnishings.  Although they do have some tables and lamps with built-in wireless charging pads, they aren't really known for electronics.  However, they just expanded their electronics offerings by issuing two Bluetooth speakers called Eneby.
The larger Eneby, which is 12″ x 12″ and 4″ thick, can be set on a table or hung on the wall.  It's also the perfect size to fit in one of the partitions of their Kallax shelving units.  The knob on the front is used to power the speaker on/off and to "intuitively adjust the bass, treble or volume."
The smaller Eneby, which is 8″ x 8″ and 3″ thick, can also be set on a table or hung on the wall.  It also has a carry handle and can be used as a portable speaker with the addition of an optional battery pack.
There's a stand that can be added to either size of the Eneby.  The stand lifts and angles the speaker to direct the sound toward the listener.
The Eneby speakers are available in black or white.  The 12″ x 12″ size is $89.00, the 8″ x 8″ size is $49.00, the optional battery is $20.00, and the optional stand is $10.00.  The Eneby Bluetooth speakers and accessories are available at IKEA.