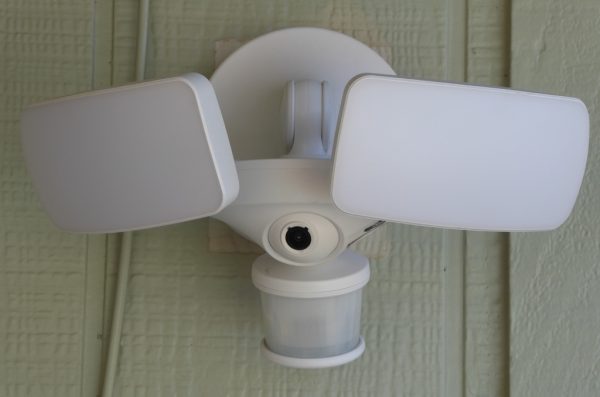 Home security seems to be one of the hot topics at this years CES, with the expansion of the connected home it seems like new home security products are popping up every day. While interior security seems to be getting the most attention improvements and innovations in outdoor security have brought about new products and competitors. One such "new" innovation is the outdoor floodlight. I know the floodlight is not new, but the addition of a camera and speaker system is. These systems have the ability to record incidents as well as allow you to view them in real time. 
Note: Images can be clicked to view a larger size.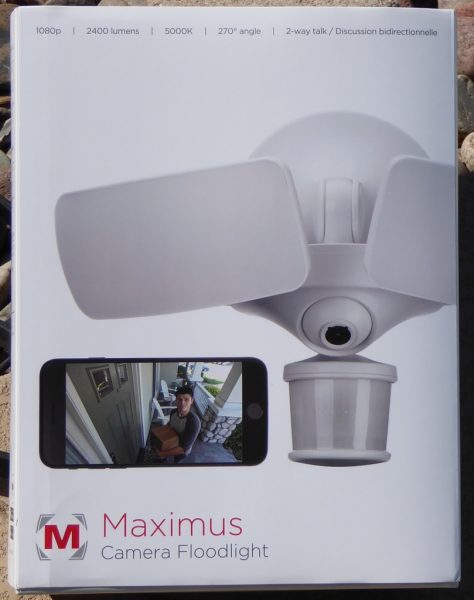 What is it?
The Maximus Camera Floodlight is just what the name implies, a Floodlight with a camera built into it. But there is more to it than that, it is a security tool. Besides, the floodlight and camera the light has a built in microphone and speaker. Along with the Kuna software package the Maximus Camera Floodlight is a smart security device.
Hardware specs
Per the Maximus web page:
Camera & Sound
Resolution: HD full-color 1080p
Field of view: 155º diagonal
Viewing angle: Adjustable camera (up to 40º left-right, up-down)
Two-way talk: Communication through your smart device
Siren: 100 dB
WiFi & Detection
Wi-Fi frequency: 2.4/5 GHz
WiFi network 802.11b/g WEP, WPA and WPA2 supported (WPA2 recommended)
WiFi speed: best performance with 2 Mbps upload/download where installed
Sensor: passive infrared + motion detection algorithm

 

Detection range: optimized to detect objects within 70' (7' mounting height)
Mobile device: iOS devices running iOS7 and above, Android devices supporting Bluetooth LE:4.4 (Kit Kat) an above
Internet: internet connection required for both mobile device and location where camera floodlight is installed
Hardware
Material: plastic
Power type: hardwired continuous power (no batteries)
Weatherproof: tested in -4ºF (-20ºC) and 122ºF (50ºC). Humidity < 95%
Light settings: dimmable; motion activated + dusk-to-dawn + turn on/off from your phone
Lightbulb: 2400 lumens brightness; 5000K color temperature

 

Dimension/weight: 10.78 (W) x 8.02 (H)
Input voltage: rated 100-240V, 50/60 Hz max 90-277V, 50/60Hz
What's in the box?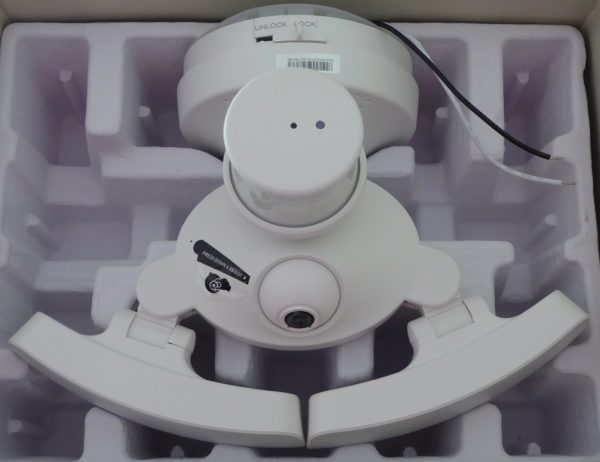 In the box you get the Maximus Camera Floodlight, instruction booklet, a welcome card and mounting hardware. 
There are four main components to this floodlight system (not including the WiFi element), the lights, the sensor, the camera and the two way speaker.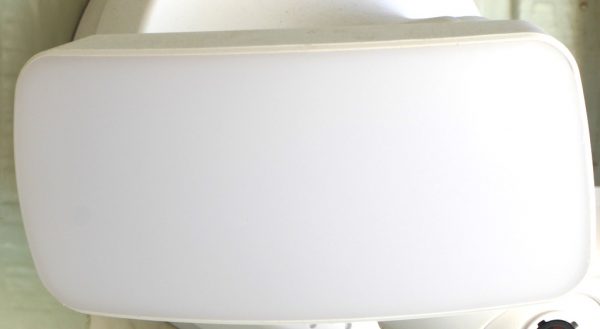 The lights for the floodlight are bright. They are so bright in fact that I dimmed them a little so I would not make the neighbors mad. Being adjustable allows me to set a wide area of illumination so I can see more with the camera.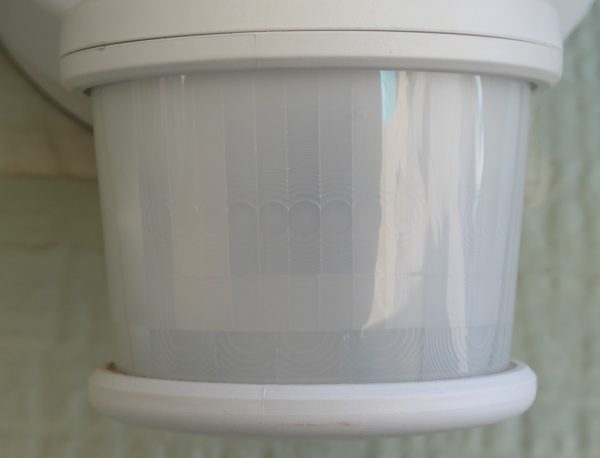 The sensor looks like most sensors on outdoor floodlights with the exception of the LED on the bottom of it. This LED is what lets you know when you are connected to WiFi.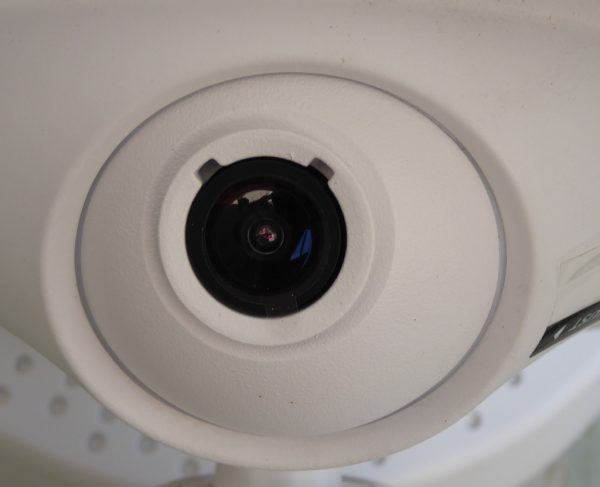 The camera on the Maximus Camera Floodlight is adjustable, it looks kind of like a ball joint with a hole in it. Daylight and nighttime (when the lights are on) pictures are good quality.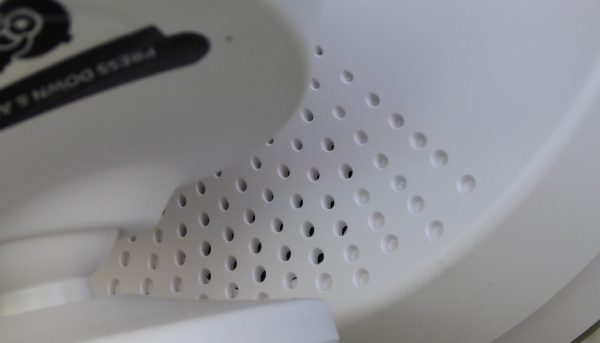 The speaker unit is mounted on the base of the floodlight unit, you can see the holes. Besides, being able you yell sayings like "hey you kids get off my lawn" the system comes with preprogrammed sayings that you can activate using the Kuna software on your smart device (I like the dog barking).
Installation
The Maximus camera Floodlight comes with mounting hardware, and installation is rather simple if you already have wiring and a junction box at the location where you are mounting the camera.  The system is designed to use the junction box as a mounting point. In order for you to be able to take advantage of all of the features of the Maximus Camera Floodlight you will have to be connected to the internet. 
Software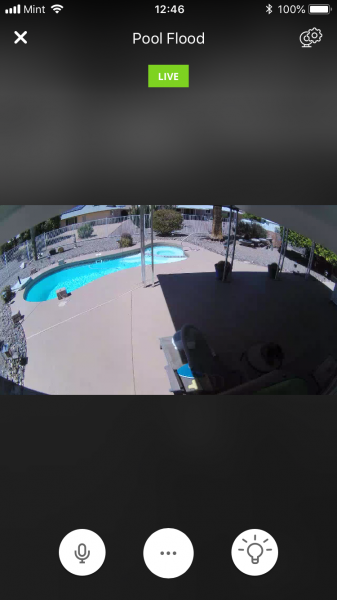 Although not technically in the package there is a software component to this system its called Kuna. The Kuna app is used to set up and control the features of our Maximus Camera Floodlight.  Kuna also has a built in AI that can learn and can distinguish between a car and a person.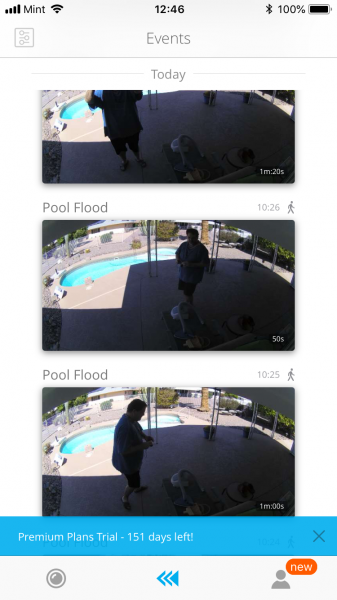 One nice feature of the Kuna software is the thumbnail view of recent events. This displays the recordings of events that have happened in the recent past (I believe within the last two hours). That being said, I must say I found the Kuna app hard to navigate at times. Getting to the settings page is not really evident and can be frustrating when trying to adjust the floodlight system. Another issue I observed is that the app does not work well on my iPad Pro. Even though the user interface was not to my liking setting up and connecting to my Maximus Camera Floodlight was easy and straightforward. The app automatically found my device and walked me through the setup.
Design and features
As you may have surmised by now the Maximus Camera Floodlight is designed to compete against other similar products on the market today, mainly Ring. With similar features floodlight, camera, two way speaker both systems work on the same principle. The folks at Maximus (the makers of the system I am reviewing) sent me a design and feature comparison so I could see the difference between them and who they perceive as their main competition. Both Ring and Maximus have a free service and paid service for their apps so I will highlight things what I think are important focusing mainly on the hardware features.
Mounting options: Both products can be mounted on a vertical wall, but the Maximus Camera Floodlight can be mounted on your eves as well. The Maximus Camera Floodlight also has a "Quick Connect" mounting base that made installation easier.
Lighting: Both systems have two lights, the Ring has LED spotlights and the Maximus has LED panels. In the comparison photos I would say the Maximus illuminates a wider area.
Camera: Both cameras seem to be close enough in similarities to call that a wash, but the Maximus camera does allow for some independent adjustment where the Ring's is fixed.
Software/apps: Both companies offer a paid service and a free service and they have some of the same features, but what stands out to me on the Kuna app for Maximus is the free cloud storage of your recordings. The recordings will stay in the cloud for two hours so you can view and download them. Ring does not offer this in their free service.
What I like
Designed for easy installation.
Bright and adjustable lighting.
Easy setup.
Free service basic functionality works well.
What needs to be improved
Final thoughts
What's my bottom line on the Maximus Camera Floodlight? I like it a lot. This system is almost plug and play (minus the hardwiring you do) out of the box. Once you wire it up and connect to the internet you are good to go. The Maximus Camera Floodlight works well with the basic free service, but the pay service has an AI that will learn and help make your system smarter. During my writing of this review this system gained the ability to integrate with Google Assistant which is a nice plus. With a cost of $249 on the Kuna website, the Maximus Camera Floodlight is on par with other similar systems of this type and quality.
Price: $249.00
Where to buy: Kuna
Source: The sample for this review was provided by Maximus
Support The Gadgeteer
:
We may earn a small affiliate commission from purchases made from buying through links on our site. As an Amazon Associate I earn from qualifying purchases. Learn more.