We use affiliate links. If you buy something through the links on this page, we may earn a commission at no cost to you. Learn more.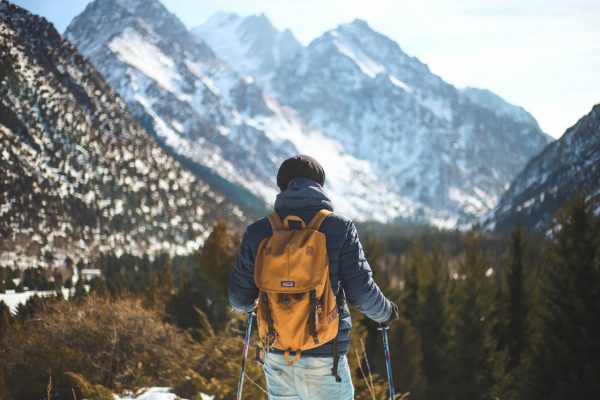 Compared to the general population, serious hikers are often better than average at understanding environmental factors and keeping themselves safe. Part of the planning process associated with upcoming excursions almost always involves studying maps and routes.
However, as new technologies become available, hikers often invest in tracking devices that make it easier for rescuers to locate them in times of trouble. One particularly worth knowing about is the SPOT Gen3.
Helping friends and family track your route
The often-rugged conditions associated with hiking trips mean friends and relatives probably can't depend on communicating via phone. However, this tracker sends updates as frequently as every five minutes up to every hour, revealing your location with help from satellites.
The Gen3 also has a vibration sensor that detects when you're moving and sends tracking information continually. However, it stops when you do to prevent wasting the battery. You don't need to reset your Gen3 daily or do anything else to keep it in the tracking mode, other than making sure it's turned on.
Providing a one-way communication method
This device goes beyond telling people where you are and lets you send messages to them. People who've used the Gen3 for extended periods point out SPOT is the market leader in one-way communication devices.
In addition to sending a pre-programmed message that says "OK," you can set up a custom, personalized message before leaving on a hike that reaches up to 10 designated contacts. One set of lithium batteries provides enough power to send 1,250 check-in or custom messages.
Giving you access to emergency responders in the U.S. and Europe
Although there are various ways to send visual and audible distress signals, the Gen3 has an SOS button you can use to get in touch with emergency personnel while hiking throughout the United States and Europe. That feature gives your GPS coordinates and other information to professionals, so they can find you in dire situations.
Informing contacts you need non-emergency help
The Gen3 gadget is useful for scenarios that require outside assistance, but aren't life-threatening. Its Save Our Vehicle capability sends a message to your contacts, giving them location details and letting them call for help or come to you themselves. Besides wearing the Gen3 on your backpack, you can use it in an automobile, which is probably how the feature got its name.
Other things to know
The SPOT Gen3 has a manufacturer's suggested retail price of $169.95, but some retailers sell it for $149.99. That cost is for the device itself. The functions described above require a supplementary service subscription. When using more than one Gen3 device, you'll have to buy a subscription for each of them.
The basic tier costs $19.99 per month for 12 months, or $199.99 if you pay for the whole year at once.
You can also add the Extreme Tracking upgrade, which enables sending updates in two-and-a-half-minute intervals and costs $9.99 per month or $99.99 per year.
You also have the option of buying the GEOS Search and Rescue addition. No matter what, the Gen3 has an active SOS button. However, this extra provides up to $100,000 worth of coverage for search-and-rescue-related expenses, including the use of a private contractor to bring you to safety. It costs $17.95 per year.
Hiking can be dangerous, especially with a lack of preparedness. However, the Gen3 gives the people you care about your location and summons help in emergencies. Visit findmespot.com for more info.
Image by Oziel Gómez