We use affiliate links. If you buy something through the links on this page, we may earn a commission at no cost to you. Learn more.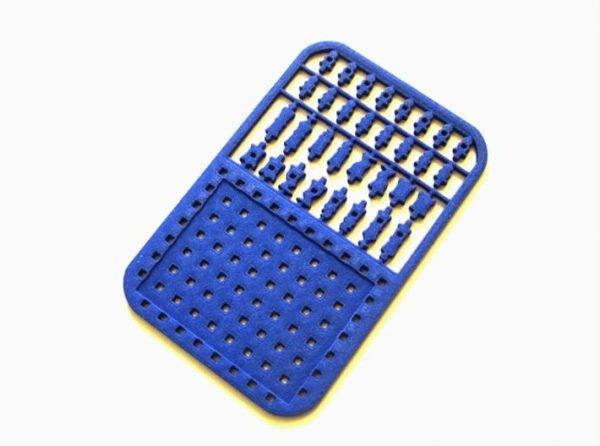 What do you do when you fancy a game of chess, but don't have a chess set in your gear bag? Check your wallet instead. That's right, the Innovo chess set is so tiny that you can store the whole thing right in the credit card slot of your wallet. It's a 3D printed set from Shapeways that's been designed like a pegboard.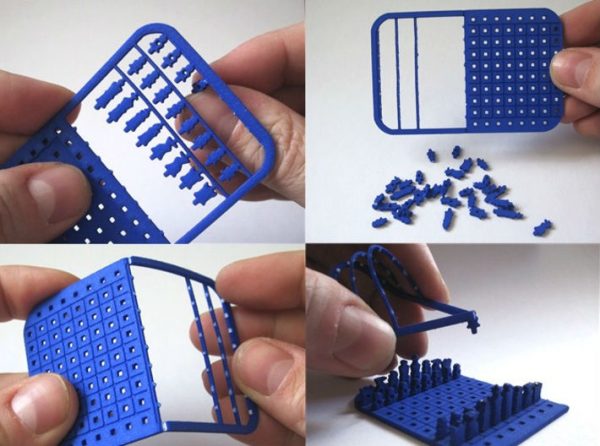 The blue nylon chess board breaks away from the chess pieces which "plug" into the board. Although all the pieces are the same color, you can differentiate between your pieces and your opponent's by the hole in the center of some pieces.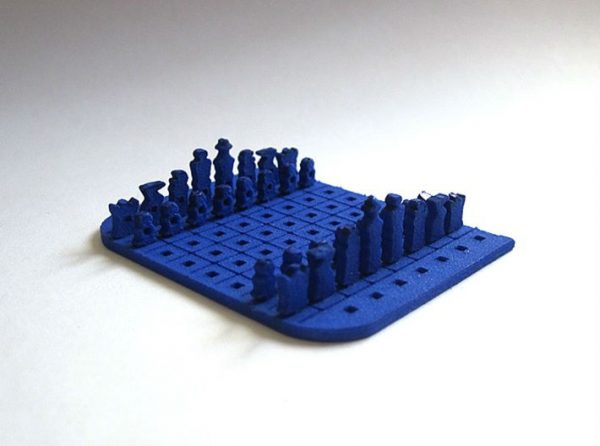 It's definitely a cool idea, but there are some major issues. First of all, what do you do with all the tiny chess pieces when you're finished with your game and want to store the set back in your wallet? You'll need some type of container for the pieces. But even more of a problem is the tiny size of the pieces themselves. It looks like it would be really hard to move the pieces around on the board without a tweezer!
The Innovo 3D printed chess set is only $12 from Shapeways if you want to check one out. Or you could just download a chess app for your phone and call it a day.