We use affiliate links. If you buy something through the links on this page, we may earn a commission at no cost to you. Learn more.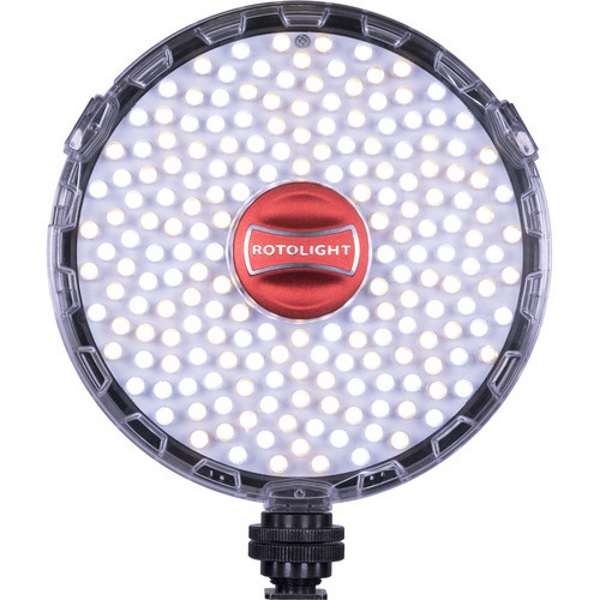 If you are a photographer like me and on a budget, and you have frequently experienced the frustration of feeling like no matter how much you spend your flash never seems to recycle fast enough, then you are not alone. Flash heads with amazingly good recycle times can cost a "ton" of money, and with all of the gear we always want to buy, it seems like the investment in a premier flash is never quite the best bang for the buck.
I was very excited to see the Rotolight Neo 2 LED light particularly because it boasts to be both a capable continuous light and a flash, with no recycle times, so you never miss a shot. Here are some more very impressive specifications from manufacturer's website: "A built-in Elinchrom Skyport flash receiver delivers ultra-reliable wireless triggering (1/8000th) up to 200m (656ft)".
The Rotolight has a variable color temperature of 3150K to 6300K, and an amazing CRI-Color Rendering Index of 96. It can be powered by 6 AAA batteries or a D-Tap battery or by AC. It is portable and very compact, and it also claims to have True Aperture Dimming and a CineSFX mode to automatically program various looks for creating certain effects in scenes.
The Rotolight Neo 2 LED Light seems like a great addition to a photo or video kit, and especially so for those like me seeking better flash recycle times. Since it can be used for both photo and video, it sure sounds like a winner. You can pick one up at Amazon or B&H Photo Video for $399.98.