We use affiliate links. If you buy something through the links on this page, we may earn a commission at no cost to you. Learn more.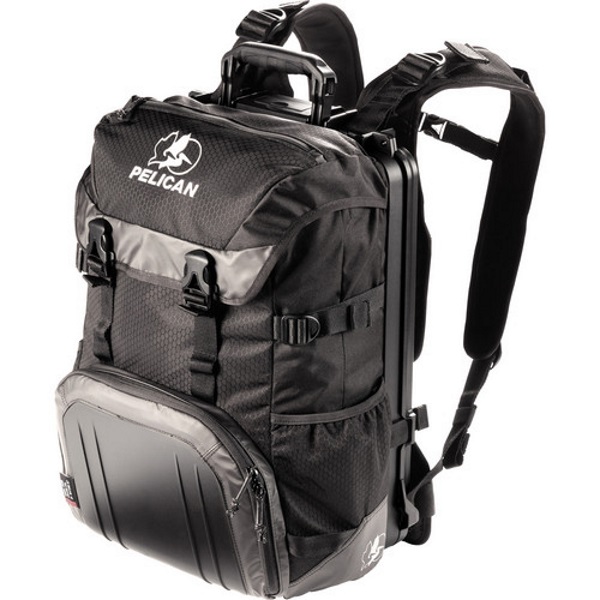 Recently I have been writing a lot of news stories about camera bags and bags that hold camera gear and accessories, but that is not the full extent of my "bag" adventures. Whenever I go anywhere that I know will allow me some downtime, I like to try to edit either video footage or photos, or simply research new gear and equipment on the internet. For this reason, I have invested in well over two dozen laptop bags including shoulder bags, carry-on bags, and most recently, backpacks.
While I am very certain that no design will ever meet my very personal fussy requirements, I did find one that has come close to my needs, at least for now.
The Pelican S100 Sport Elite Laptop Backpack is probably the strongest and most durable laptop bag that I own, and it accommodates my need to carry my laptop, my iPad Pro 12.9", a second tablet, 3 or 4 different chargers, my mobile hotspot, a couple of bottles of plain water, a bottle of flavored "health" water, a couple of magazines, a few USB drives of various capacities and sizes, and a host of other small techie items that I need with me to satisfy my nerdy gadget obsession.
The hard shell that is built into the back of this bag does an amazing job of protecting my larger tablet or laptop, and the hard shell on the front pocket protects my hard drives and other sensitive gear. The bag is waterproof and fits well on my shoulders. It also has several additional pockets to accommodate every need. The cushions that pad the back of the bag for airflow and comfort work very well, so that carrying this bag for long periods does not leave me with a sweat-soaked shirt at the end of my journey. The adjustable straps are well padded and work well, and the zippers are strong and of great quality. The only caveat I found is that compared to many other backpacks, this one is quite heavy at 7lbs when it is empty.
If you need a backpack that can take a beating and still protect your gear, head over to Amazon and you can pick one up for $169.95.