We use affiliate links. If you buy something through the links on this page, we may earn a commission at no cost to you. Learn more.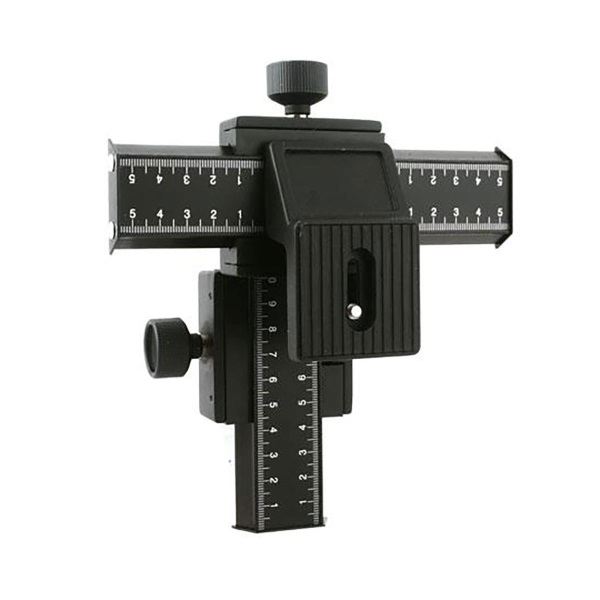 By now, many of you that have read my news stories can easily see my love for photography and even more, my love for macro photography. The ability to capture amazing images that have an interesting focal point, depth of field, and great bokeh, has become an obsession. When I am in the studio working on macro photography, there are times when my setup involves an object that I mount in a fixed position and a camera on a tripod that is focused on that object.
To get the perfect shot, there is usually the need to make micro adjustments to the distance between the lens and the object, and the left or right position of the camera. Making such adjustments by manipulating the tripod head simply does not work, and after many of my own failures trying to do just that, I purchased the Flashpoint Budget Macro Camera Focusing Rail Set, with 4 way and Fine Control.
I should immediately declare that cost was a major contributor to this purchase since many of the revered focusing rails cost hundreds of dollars. I settled on the Flashpoint rail because it was comparatively cheaper and because it had very good reviews. I must say that it turned out to be a great choice and a great decision. This rail is well built and capable of adjustments that are micro enough to do the job. It stayed in place with a relatively heavy DSLR camera with the extended battery grip with 2 batteries installed, and with the weighty Sigma 105mm macro lens attached. I was able to really get the position between the lens and the object dialed in perfectly and it has remained reliable for every shoot.
If you are in the market for a focusing rail and if you don't want to put a hole in your pocket, head over to Adorama and pick one up for the bargain price of $54.95.