We use affiliate links. If you buy something through the links on this page, we may earn a commission at no cost to you. Learn more.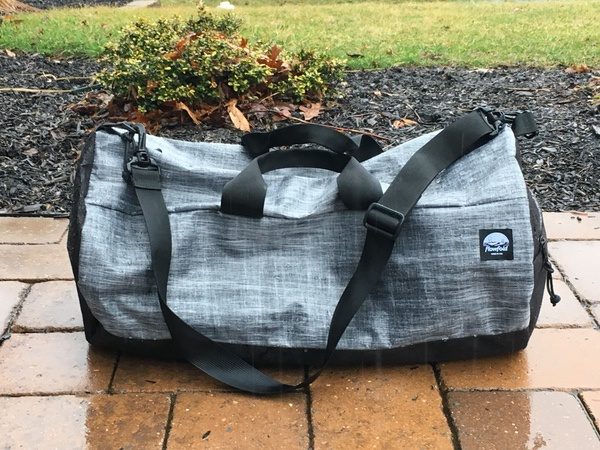 It's been a cold, wet, miserable month here in Pennsylvania. But that's OK! We've got our hands on the Flowfold Stormproof Limited Conductor, a duffle bag that fears no weather. We're taking advantage of the awful weather to put it to the test.
It's raining. We're getting soggy. But our gear isn't. To the review!
What is it?
It's a 40-liter duffle bag designed for travel and outdoor activities, made with ultralight high-tech materials for durability and weather resistance.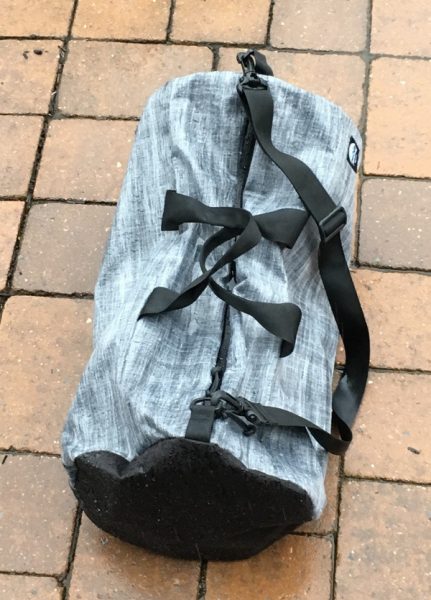 Hardware specs
12" High by 22" Wide by 12" Tall

40 Liters capacity

12.7 Ounces (15 Ounces including the shoulder strap)

X-Pac water-resistant fabric

YKK water-resistant zippers
Design and features
The Stormproof Limited Conductor, like all Flowfold products, is all about simple & functional design. The form factor is a barrel-shaped duffle bag, 12″ in diameter and 22″ long. There's a single main compartment accessed by a full-length top zipper and a 12" by 12" zippered outer pocket on the front face for your smaller items. Clean lines and a two-tone finish add a touch of sophistication to the bag. I especially like the color combo in the heathered gray and black model I'm testing.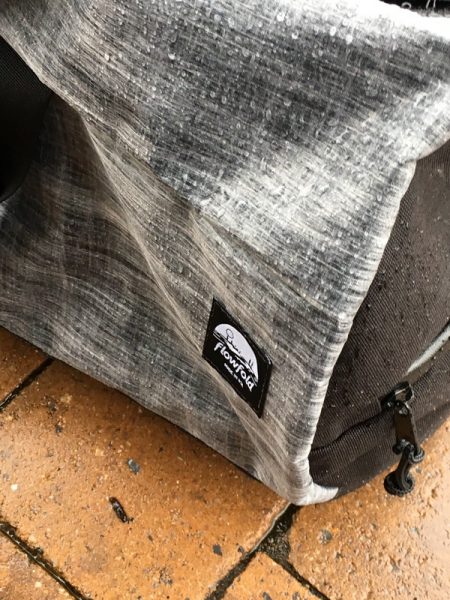 X-pac has become quite popular in carry products, and is the primary material of choice here. Initially designed for sailing, the layered ripstop fabric provides excellent resistance to water, abrasion, and tears. It's a deceptive material because it is so thin and light that it feels almost insubstantial… until you put it to the test and experience it's durability. Combined with YKK water-resistant zips and reinforced seams throughout the bag, you get excellent water resistance as well. Like all Flowfold products, the construction is also excellent with refined touches like zipper garages, nylon cord pulls, chunky hardware, and reinforcement at key stress points. It's a great build and made in the USA.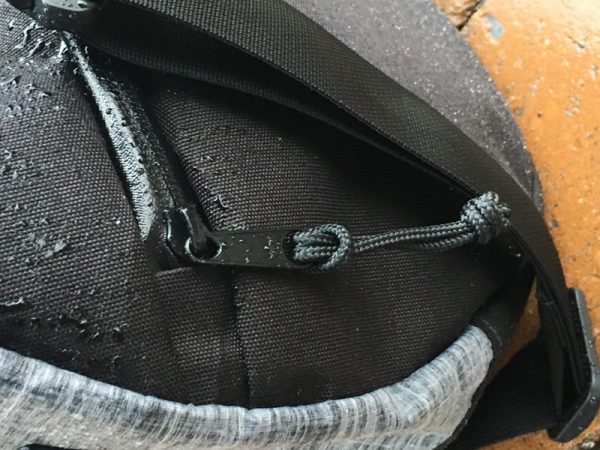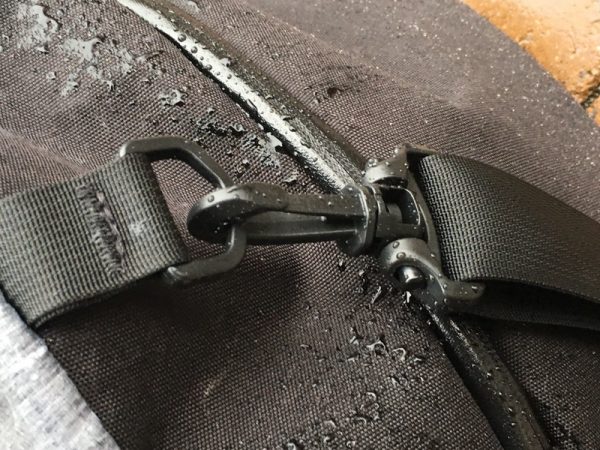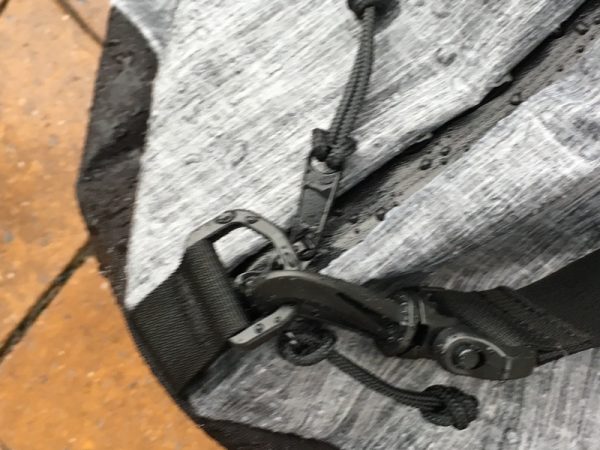 The bag includes a pair of carry handles and a shoulder strap, both made from webbed nylon. The carry handles are folded over and reinforced to provide some extra grip. The shoulder strap is adjustable and removable. It's all simple, rugged and well-assembled without adding any extra bulk to the bag.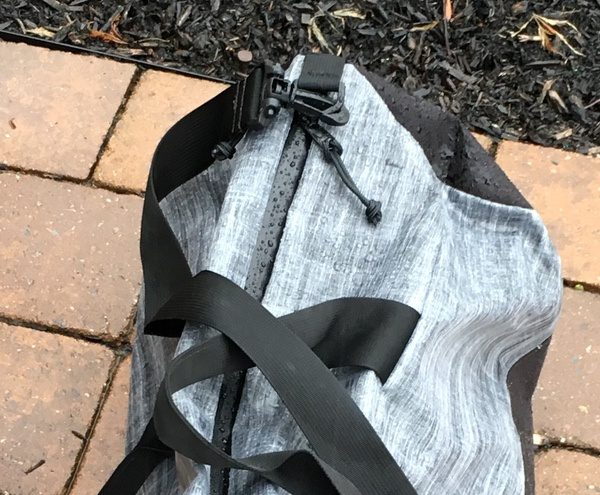 Performance
Simple, lightweight and durable. Ready for action. That's the name of the game with the Flowfold Conductor Limited Duffle bag.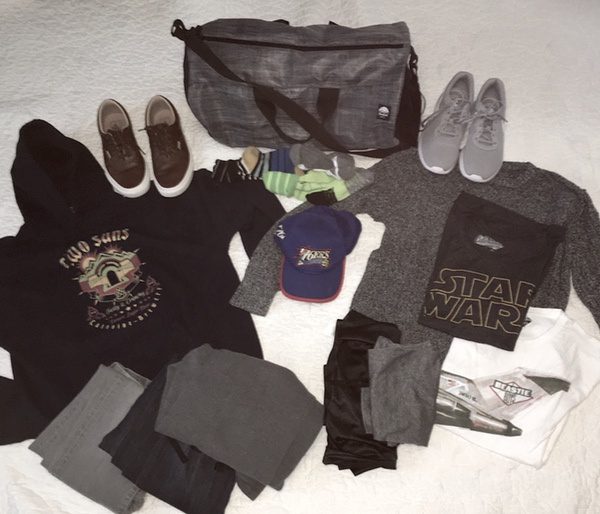 If you like wide open spaces, you'll be very happy with the Conductor's 40-liter capacity. For my test loadout, I loaded the Conductor up with two pairs of sneakers, two pairs of jeans, a sweater, a sweatshirt, and a couple of t-shirts with room to spare for toiletries and accessories. You could live out of this bag for a week. The outboard compartment is great for your wallet, keys, and other small items.It also meets carry-on specifications, which is another plus if you're not planning on checking a bag.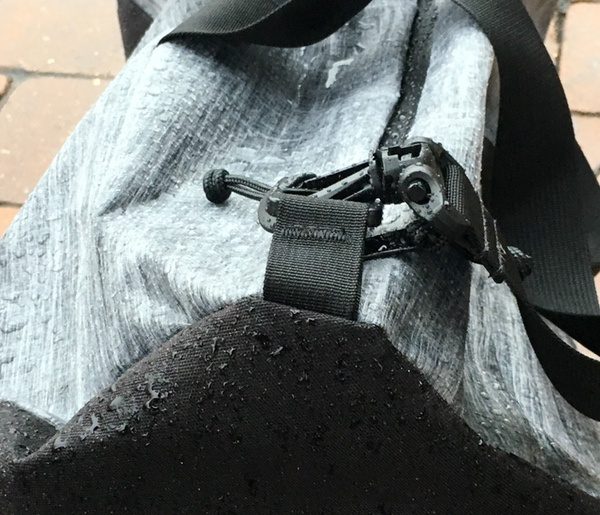 I took advantage of the lousy weather on a recent Saturday afternoon, loading up the bag and plunking it down on my front walkway to put its weather resistance to the test. 30 minutes of steady soaking rain and both compartments stayed bone dry… even with water pooling on the zipper line! That's ideal for camping or other outdoor activities where you're trusting your bag to keep your gear dry. The lightweight is an added plus: even with the shoulder strap attached, the total weight of the bag is less than a pound. Impressive.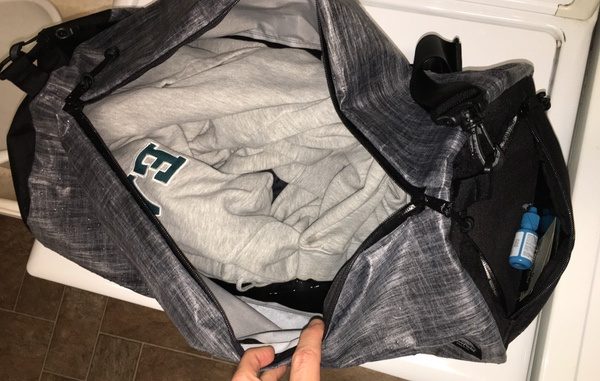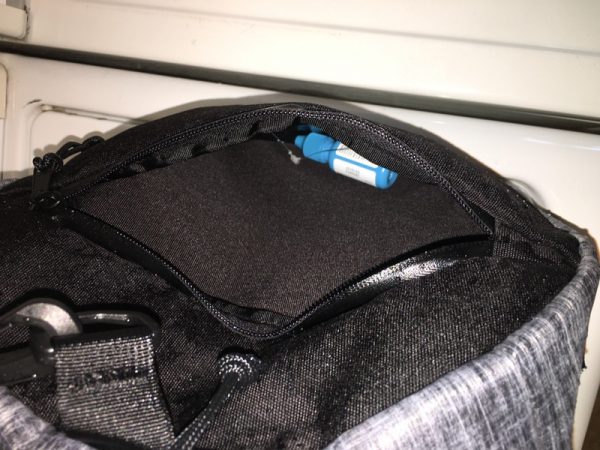 Speaking of the shoulder strap, that would be the one area that could use some improvement. Nylon webbed straps tend to slide around on your shoulder. While the strap is wide enough to help with weight distribution, a bit of padding would be nice to keep the bag in place during maneuvers. I'll probably swipe one from one of my other bags when I use this for travel. 
Finally, it's important to note that the straightforward design requires you to bring your own organization. Other than the front pocket, there's no internal compartmentalization or padding to protect your gear. This may be an issue for frequent flyers who live out of their carry-ons. Personally, I'm OK with it. I tend to travel with my tech in a separate bag anyway, and organizer pouches or packing cubes will do just fine for sorting out the small stuff. 
What I like
Simple, streamlined design

Ultra-lightweight

Excellent durability and water resistance

Sized for carry-on use
What needs to be improved
Lack of internal compartments requires you to bring your own organization if that's your thing

Would like a pad on the shoulder strap for stabilization
Final thoughts
I continue to be a fan of Flowfold's products. The Stormproof Limited Conductor duffle represents everything I like about the brand: simple, functional, good-looking, and tough enough to handle a bit of weather or rough travels. With a 40 liter capacity and ultra lightweight, it's great for travel and overnight trips. If you're looking for a simple & durable duffle bag, I'd highly recommend checking it out.
Price: $98.00
Where to buy: Flowfold.
Source: The sample of this product was provided by Flowfold.