We use affiliate links. If you buy something through the links on this page, we may earn a commission at no cost to you. Learn more.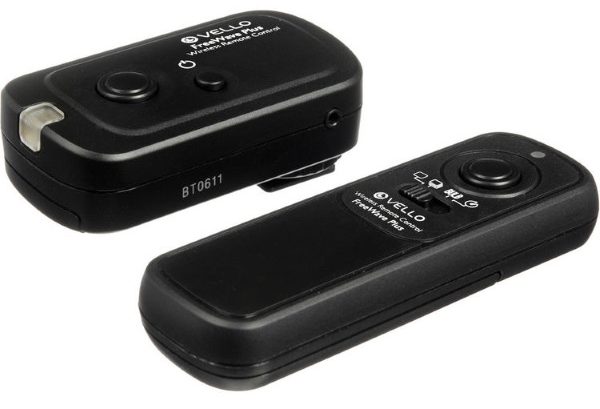 There are several types of photography that I find very enjoyable. I love close-up macro photography and also outdoor photography when I can place my camera on a tripod somewhere in nature and capture amazing photographic moments.
When I first started this type of photography, I would either have my camera handheld or next to me on a tripod, and I would depress the shutter release button to take the picture. When taking macro shots, I quickly understood that no matter how steady I tried to be, depressing the shutter release would cause some vibration on the camera and distort the full clarity of the image, because of the impact the movement had on the focus. When shooting in nature, I would try to capture insects or other natural inhabitants, but my presence next to the camera would almost always scare away the subject.
I realized that I needed a remote shutter release so that I could be away from the camera or in the case of macro photography, I could avoid the vibration of the camera.
I purchased the Vello FreeWave Plus Wireless Remote Shutter release after researching the many available remote shutter devices. My decision was based on both cost and features.
The Vello Remote Shutter Release consists of 2 components, a transmitter, and a receiver. The Receiver connects to the camera via the Canon 3-pin connector and the Transmitter is the hand-held trigger that can send a signal to the Receiver from up to 100 meters away. I have never tried it from that far, but it works very well from all the distances I have tried. The Receiver and Transmitter each work on 2 AAA batteries and communicate via the 2.4Ghz frequency. In the event of any interference, they offer a selection of 16 channels to find the best signal.
If you would like to purchase the Vello FreeWave Plus Wireless Remote Shutter Release, it is available at B&H Photo Video and Amazon for select Canon, Sony, and Nikon cameras for $59.95.