We use affiliate links. If you buy something through the links on this page, we may earn a commission at no cost to you. Learn more.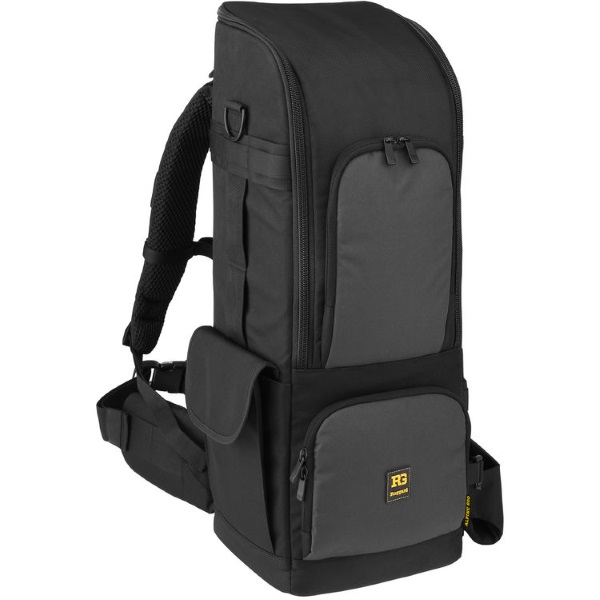 Every Photographer and Cinematographer I have ever met seems to have the same major issue that I struggle with. I am referring to the ongoing challenge of finding the right camera bag to carry the desired equipment for each specific shoot. Like many of my counterparts, I have surrendered and accepted that I need multiple bags to meet my needs. The decision to surrender also meant that I would be forever buying bags and forever trying new ideas. Some time ago, I was on a shoot and carrying my Sigma 70-200mm and Canon 24-105mm along with 2 full-sized camera bodies, both with extended battery grips attached. It was during that shoot that I decided I would soon purchase the Sigma 150-600mm lens. The thought of carrying an even larger lens was immediately daunting. Anyone who knows the Sigma lenses knows that they are inherently large, and since I actually like to shoot more frequently with a crop sensor camera, the use of the lens with the lens hood and the lens hood extension for the APS-C sensor, meant that the footprint would be very long. It would be a very inefficient process if I had to assemble the gear each time I wanted to switch to a different lens and/or camera body.
I went in search of a bag that I could easily carry any combination of these lenses and multiple camera bodies, and my search led me to the Ruggard Alpine 600 Lens Backpack for DSLR and up to 600/800mm lens. This is quite a large bag, but its ability as a backpack makes it a doable option. The bag is well built and very strong, and it is fully adjustable to carry a full-sized DSLR body with the extended battery grip and the lens with hood extension attached. It also has multiple external pockets and compartments that are roomy enough to hold lens filters, lens caps, batteries, flash, etc.
While I absolutely love this large bag, I must admit that its size does limit when I carry it, as opposed to using it as a daily "go to" bag.
If you are struggling with similar circumstances and looking for a large camera bag that will allow you to quickly switch between full camera setups, then I would highly recommend the Ruggard Alpine 600 Lens Backpack. You can purchase it at B&H Photo Video for $139.95.