We use affiliate links. If you buy something through the links on this page, we may earn a commission at no cost to you. Learn more.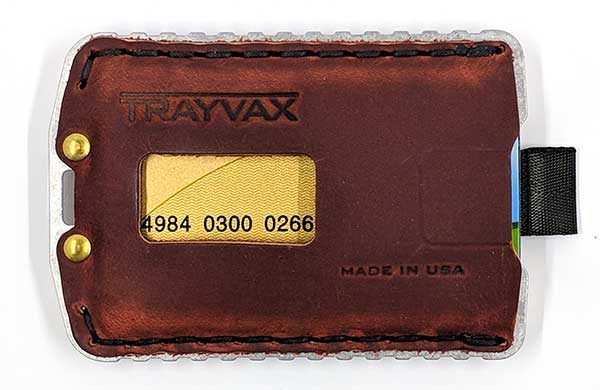 I'm a firm believer that you get what you pay for. Buy a $5 wallet at Walmart and chances are that it won't last very long. But buy a wallet made of quality materials with quality craftsmanship and you might never have to buy another. If you like rugged minimalist style wallets, the Trayvax Ascent might be the last wallet you will ever need. Let's check it out.
What is it?
The Trayvax Ascent is a minimalist wallet that has a stainless steel frame and thick leather sides that are sewn to the steel frame.
The wallet is available in four colors including the canyon red version that you see here.
Design and features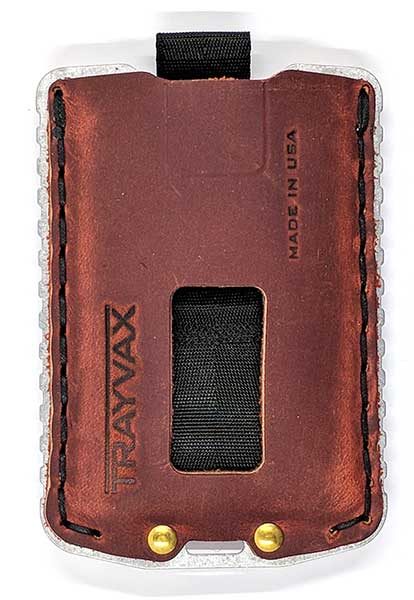 The Ascent is a dual slot wallet that can hold a maximum of 7 credit cards and 5 folded dollar bills. The front of the wallet has the Trayvax logo stamped into it and a long rectangular cutout in the front card slot. This slot is designed to hold your ID cards and it is large enough to hold 2-3 cards.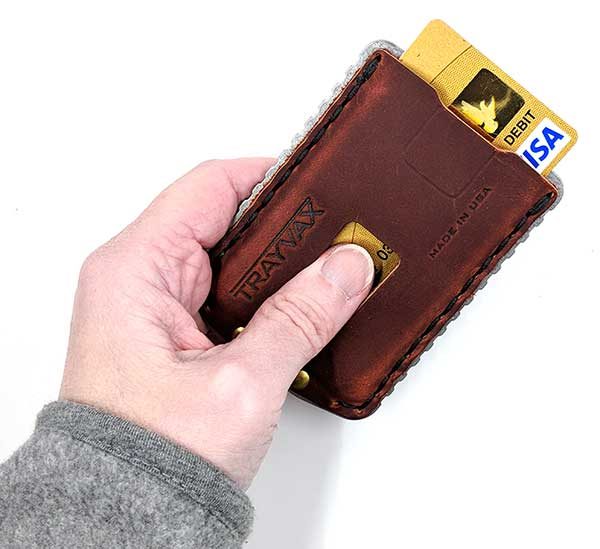 The cutout is positioned so you can easily use your thumb to slide the top card up and out of the card slot. Removing cards is pretty easy, but it helps if the card on top has raised numbers so there's something for the pad of your thumb to press against.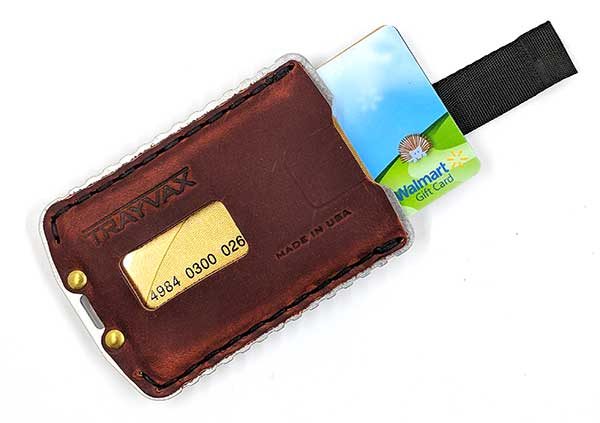 The other card slot on the back of the wallet can hold 4-7 cards and to remove them, you just pull the strap to raise the stack of cards so that you can remove the one you want.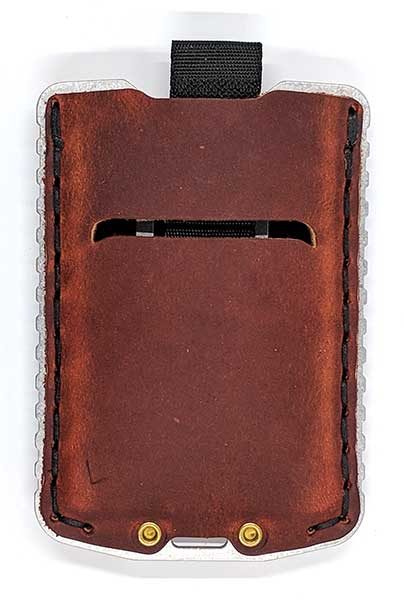 The back of the Trayvax Ascent wallet also has a cash slot for folded dollar bills.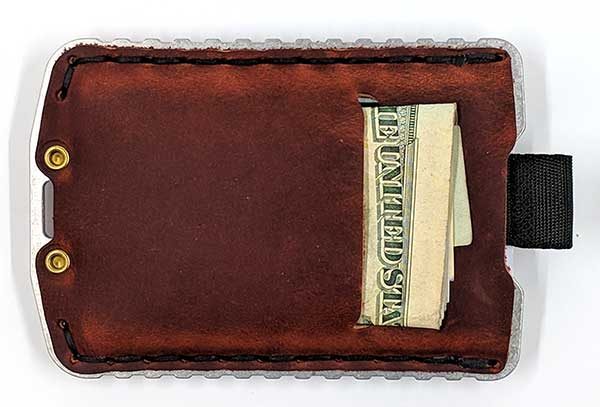 The cash slot can hold up to 5 folded bills or paper receipts. A lot of minimalist wallets don't have a cash slot, so the fact that the Trayvax Ascent has one is a nice selling point.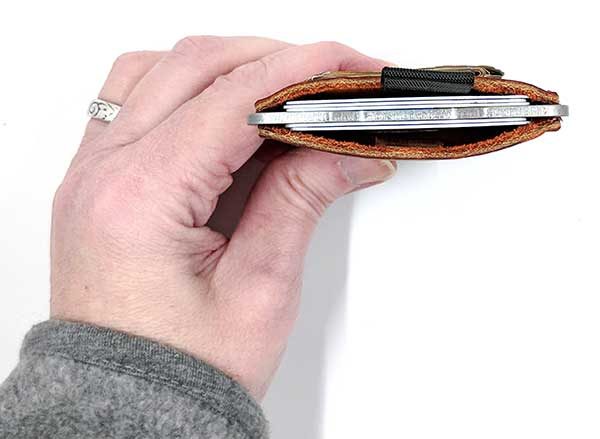 With cards in both slots and some folded cash, the Trayvax Ascent is not the world's thinnest wallet, but it is made to stand the test of time and after some use, the leather will form around the cards and lay flat.
What I like
Well made with quality materials and craftsmanship
Cash slot
Card pull tab that makes it easy to remove cards
What needs to be improved
Stainless steel frame makes the wallet heavy
Final thoughts
I've been a fan of Trayvax wallets for a few years now and the Ascent is another winner. It looks great and is easy to use. People will see it and want to know where you bought it and I have little doubt that it's a wallet that will have no problems outlasting the owner.
Price: $54.99
Where to buy: Trayvax and Amazon
Source: The sample for this review was provided by Trayvax.