We use affiliate links. If you buy something through the links on this page, we may earn a commission at no cost to you. Learn more.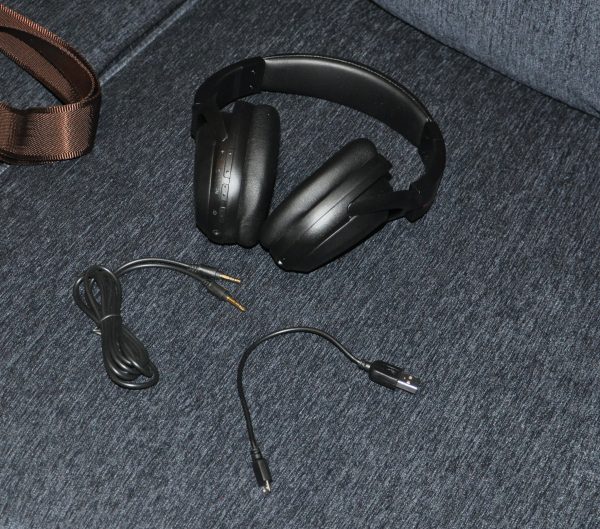 We get a lot of headphones here at the Gadgeteer. Various ones of us prefer different styles – some want to have sweat-proof workout units, some want minimalist buds with no cables, some prefer on-ear or in-ear wired units. I prefer over-the-ear wireless headphones. If they have noise canceling, well, that's just icing on the cake. The latest pair I've been sent is from Tsumbay, and they are wireless, over-the-ear, and noise-canceling. Let's see how they fared.
Note: Photos may be tapped or clicked for a larger image.
What is it?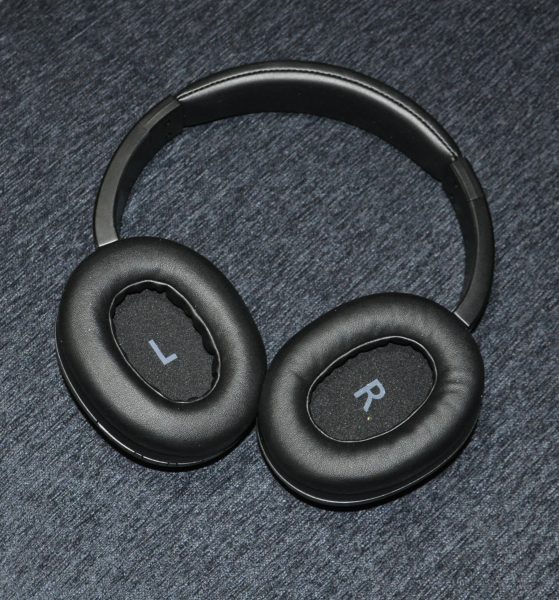 Here's the info from the website:
Description:
Quiet the Noisy World
Get tired of the whir of the plane wings? The drone of a lawn mower? Or the city traffic? Advanced noise reduction technology significantly reduces noise. Let you focused more on what matters.

Wear It for All Day Long
Kindle Paperwhite weight, adjustable headband, soft earmuffs and over-ear cups. No pressure on your ears or head. Designed for comfortable wearing for all day long.

No Need to Worry about Battery
23-30 hours playtime in Bluetooth mode left countless similar product behind. When battery is dead, go on enjoying music with provided 3.5mm audio cable.

Impressive Audio Quality
Reduce noise and won't damage the immersive Hi-Fi sound at the same time. 40mm large-aperture drivers for robust, balanced and crystal-clear sound.

Universal Compatibility
Optional Bluetooth and AUX-IN mode. Compatible with Anroid, iOS operating system, iPhone, iPad, Samgsung, Blackberry, Nexus, Smartphone, Computer, PC, Notebook, MP4, MP3 and more.

Worry-Free Warranty
we believe in our products. That's why we back them all with an 18-month warranty and provide friendly, easy-to-reach support.

*Playtime varies according to volume level and audio content.
Design and features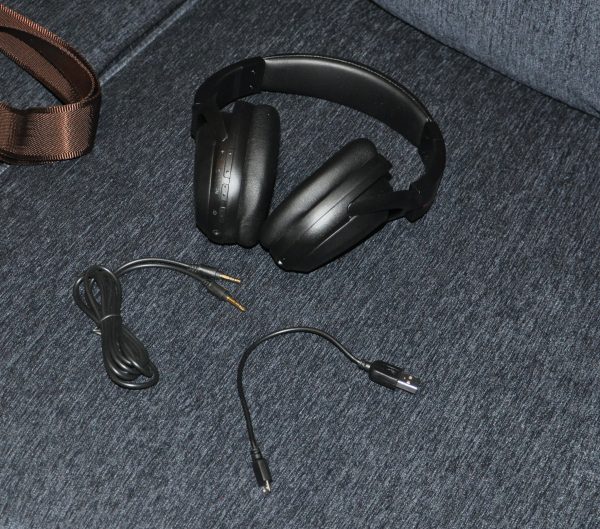 The headphones appear on first glance to be high-quality, with faux-leather earcups and headband cover. Stitching is even and hidden, all screws are counter-sunk so that everything feels very smooth. The metal and plastic areas have a slight nappy, satiny texture. It's not something added on or scratchable, it's just the surface.
Inside the earcups, the speaker grille has the channel printed in grey in a single large letter. It's very easy to get the proper earcup on the correct ear. The deep foam inside the cushions seals out room noise, so you're alone with your sound. If that doesn't help, there is active noise cancellation.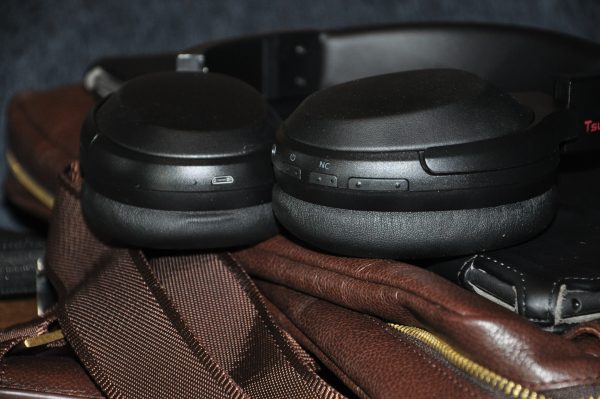 Everything is accessible to your thumb or index finger on the left earcup: Power on/off, Noise canceling on/off, volume down/up. At the very bottom of that side, there is an AUX input, for older devices that have these ports and no Bluetooth. (Casts a glance at Apple, Google, and others who eschew AUX ports on recent devices) On the right earcup, there is a power port (microUSB) for charging.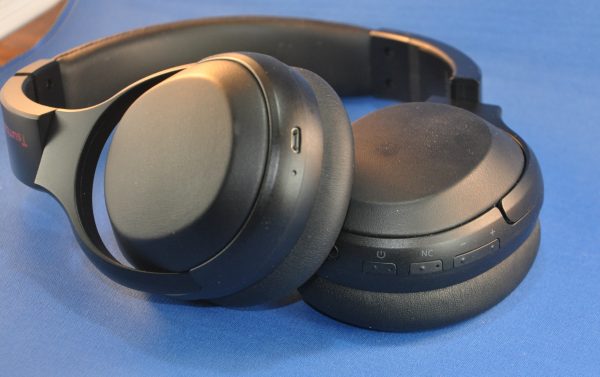 Tsumbay allows the listener the privilege of listening to both wired and wireless sources at the same time, which I find myself doing a good bit while watching a video on iPad and working on my computer. I've also used this for working on the computer (getting sound feedback) and talking on the phone as well. The unit also works while being charged.
Noise-canceling worked fairly well. There is a fair bit of attenuation in the earphones, where random touches to the device are heard inside the sound space. When noise canceling was on, it was less noticeable, but it was very evident otherwise.
While I was writing this review, the soundtrack for Stranger Things 2 was released on Spotify. I pulled it up and listened to much of it. The analog synth pads and melodies are a great mind salve while writing. With the noise-canceling, you can feel like you're floating through space. (I've not watched the show, but someone in my Twitter feed said it was good for working with, so thought I'd try it. If I knew the story, it might bring up different responses.) Frequency response on this and other music was very acceptable, but I don't think thumping bass would be as full through here.
What I Like
Over-ear comfort
One-hand control of all sound
Wired or wireless use
noise-canceling covers environmental noise
What needs to be improved
Some attenuation when not using noise-cancelation
Playback not as crisp as other units in price range
Final thoughts
When I listened while moving around a lot, the attenuation was really noticeable, so I had noise-canceling on most of the time. This makes all the environmental noises fade out, but brings in non-repetitive noises. When working, I've had several instances where someone would have to tap my arm or shoulder, because they were trying to speak to me. If you're wanting to be quite alone in your personal soundscape and you're not moving about a lot, these cans may be a good bet for you.
Price: $25.99
Where to buy: Amazon
Source: The sample for this review was provided by Tsumbay. Please visit their site for more info.