We use affiliate links. If you buy something through the links on this page, we may earn a commission at no cost to you. Learn more.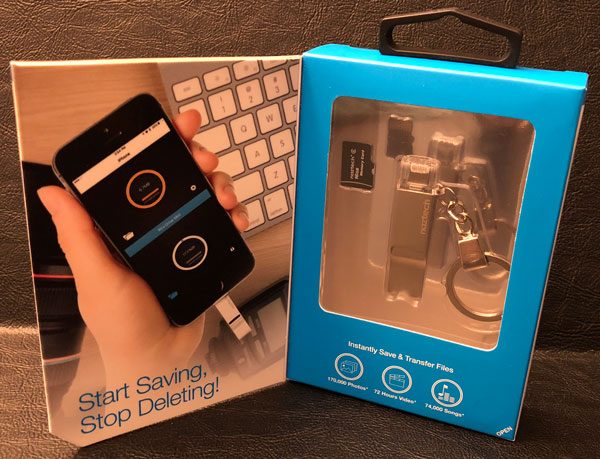 The Naztech Xtra Drive Mini is a device designed to access, store, and transfer photos, videos, and music to and from your iOS devices whenever you desire. This thumbdrive sized/shaped device is a microSD card reader engineered for plug & play connectivity with built-in lightning connector, standard USB connector, and memory card slot… 100% meant for those iOS junkies with space/capacity/backup issues in mind 😉 .
Design and features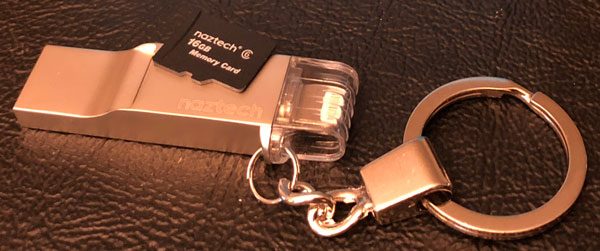 As I mentioned above, the Xtra Drive Mini is a thumbdrive sized microSD card reader that can add up to 256GB of extra storage space (on a single card) to any lightening port enabled iPhone, iPad, or iPod. It can also act as a memory storage device for any standard USB enabled computer as well. This small iOS accessory is made from an aircraft grade aluminum alloy, is relatively lightweight (8 grams), and comes with a built-in keychain.
What's in the box: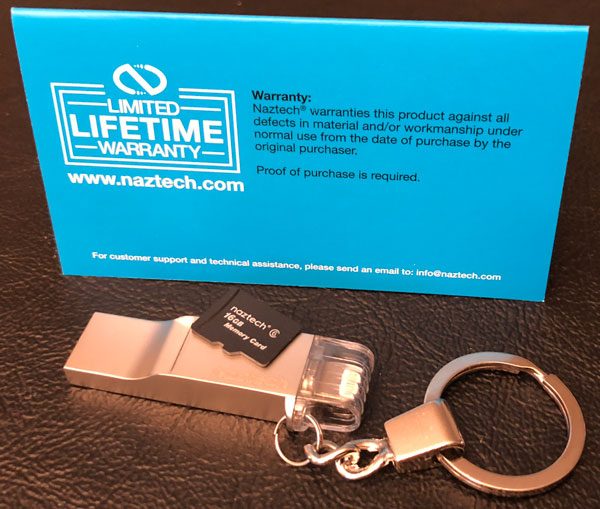 Xtra Drive Mini
16 GB microSD card
User manual/warranty card

The Xtra Drive Mini is designed to effortlessly transfer and/or store photos, videos, music, and data from any iOS device to your computer or other storage medium. Or simply to back up your important files and toss the microSD card in a safe place as a last chance/resort of recovering priceless 1's & 0's if need be.

One of the potential design issues I see with the Xtra Drive Mini drive is its standard USB connection. If this iOS accessory is truly meant for Apple fans, the MacBook and MacBook Pro users are a bit out of luck. USB-C only laptops will need some sort of adaptor, dongle or dock…shame Naztech didn't include one out of the box.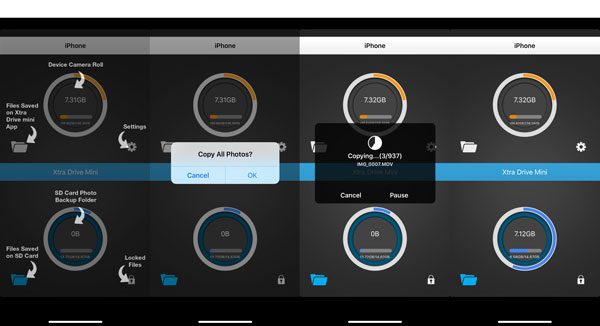 Before getting started, you will need to download the Xtra Drive Mini app from the App Store. But once installed, my iPhone X and iPad Pro both recognized the drive without issue. The app found all my photos and videos and copied them to the microSD card just as advertised.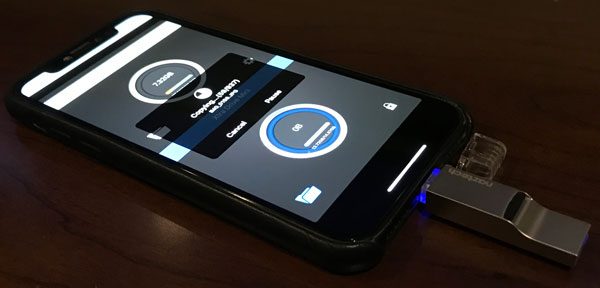 The nearly 1000 files weighed in at just over 7gb in size and took approximately 15 minutes to transfer to the 16gb microSD card Naztech includes with the Xtra Drive Mini. The 16gb card is a class 6 and transfer speeds may increase with a better microSD card. That said, half gigabit per minute (approximately) is not unreasonable. Though a 64, 128, or 256gb class 10 card would hold a lot more data and theoretically have better transfer rates…but that might be overkill. All depends on how you use it.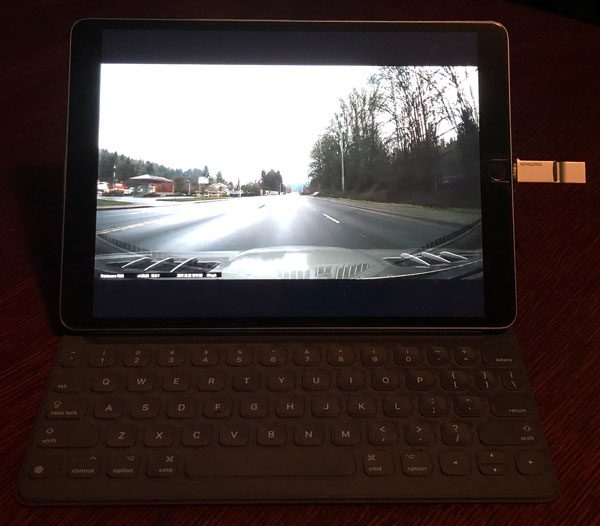 I also was able to view and transfer video files from my Thinkware F800 dashcam's microSD card to my iPad Pro. You can view files directly off the Xtra Drive Mini or transfer them onto whatever iOS device you choose without the need of computer or the Cloud. Streaming 2k video footage from the Xtra Drive Mini was smooth with no lagging whatsoever.
Positives
Small, transportable form factor
Very convenient way to move files around
Provides nearly limitless additional capacity to any lightening enabled iOS device
Well polished iOS app
Nicely constructed
Negatives
iOS only device
Naztech should include a larger/faster microSD card & USB-C adapter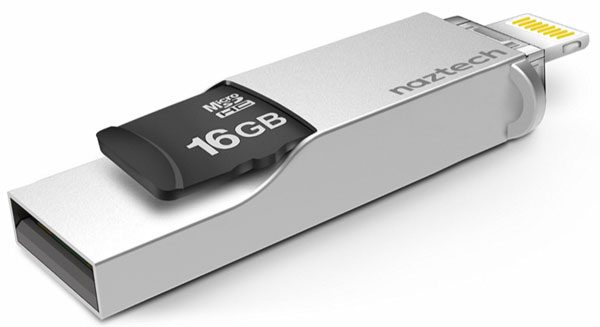 I found the keychain awkward, clunky, and in the way a majority of the time. Removing it was easy and made the Xtra Drive Mini much more streamlined.
Final thoughts
The real question in today's world, where you can buy iPads and iPhones with more than half a terabit of space and nearly unlimited Cloud storage available, is this already niche device relevant??? The Naztech Xtra Drive Mini is specifically made for Apple iOS users, with those needing extra space or greater file flexibility in mind. The Xtra does give you more control, convenience, and flexibility when transferring or backing up files if you need it.
Price: $59.99
Where to buy: Naztech or Amazon
Source: The sample of this product was provided by Naztech.