We use affiliate links. If you buy something through the links on this page, we may earn a commission at no cost to you. Learn more.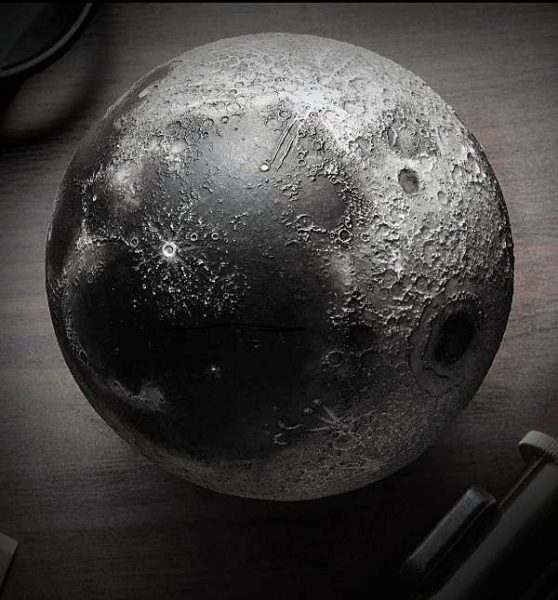 Since I can remember I have always been fascinated by the Moon but I have to admit I really don't know that much about it. AstroReality is here to change that with their new LUNAR Moon models. LUNAR is an exact scale model of the Moon down to every last impact crater, dead volcano, sea and lava flow. It's modeled to 0.006 millimeters per pixel precision, based on data captured by NASA's Lunar Reconnaissance Orbiter. Pair it with the available augmented reality app and the Moon literally springs to life in the palm of your hand.
The process begins by using the latest 3-D printing technology. Each model is then molded using the highest quality materials. Finally, each LUNAR is hand-painted by an Artisan so each is slightly different and stunningly detailed.
The best part of LUNAR may be its augmented reality app. The AstroReality app allows you to learn captivating facts and trivia, simulate Moon missions and embark on personalized lunar adventures. The app weaves together an unparalleled way to experience the Moon, In your hands, and through your smartphone. The free app is available in both the Apple App Store and Google Play.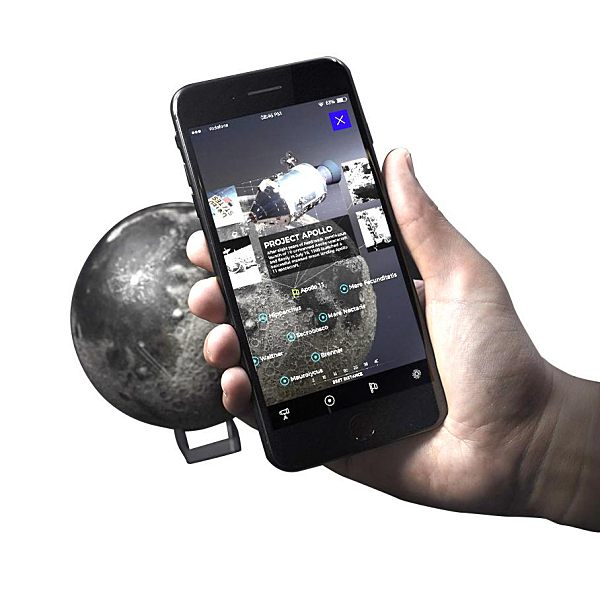 AstroReality's LUNAR Moon models are available in 3 different sizes: Pro($219), Regular($89), and Mini($39). Each model has the same amazing detail and is compatible with the AstroReality app.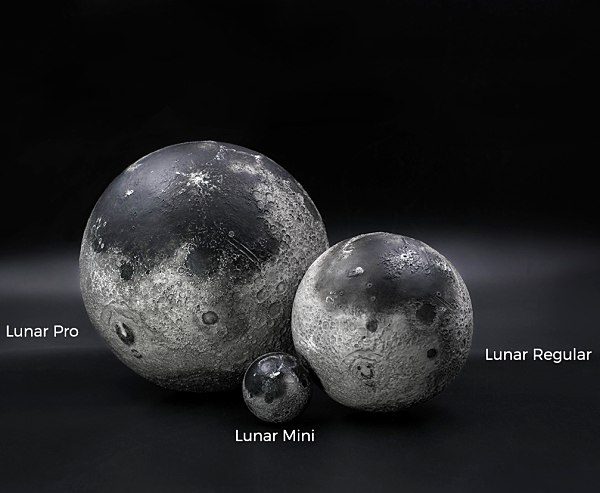 To find out more and to order head over to AstroReality's website.