We use affiliate links. If you buy something through the links on this page, we may earn a commission at no cost to you. Learn more.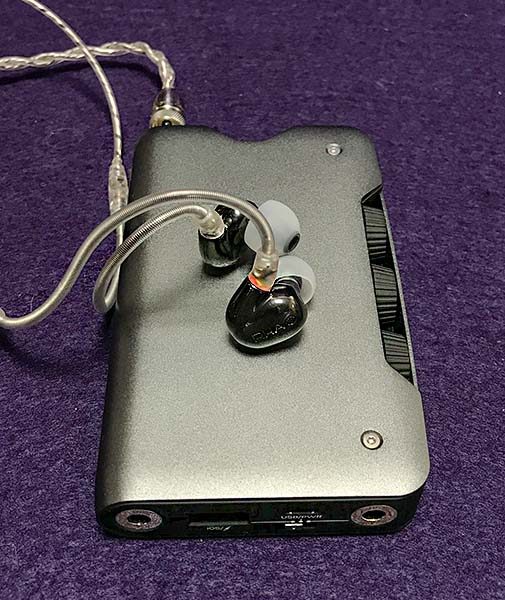 Few audio companies have risen as far and as fast as the Scottish Reid Heath Audio (RHA). There's a good reason for this: RHA makes some extremely well made and great sounding earphones and (now) a headphone amp. And their quality has not been dependent on the cost—RHA's lowest priced earphones feel as well made as their most expensive. What differentiates their products is the quality of the ingredients. Through the years, RHA has made unique items that consistently become their new flagship product—albeit at an increasing price. In 2017, RHA released two products that no only overshadowed their previous "best" earphone (T20i), but pretty much has overshadowed many competitors as well. The RHA CL1 ceramic in-ear headphone (earphone) and Dacamp L1 can be used independently from one another, but are designed to work best if used together.
What is it?
To begin, let's look at each item separately. The Dacamp L1 is what its name says: a digital audio converter (DAC) and headphone amplifier (AMP) in one. A digital audio converter changes the digital music signal into analog, which is what you hear—you can't hear digital.
The CL1s is an over-the-ear earphone that resembles RHA's previous T10 and T20 designs but is made from a ceramic material rather than metal. The CL1 also contains a ceramic transducer—I'll talk about that later in the review.
Hardware specs
RHA spared little expense with the Dacamp L1. Its case is machined, extruded and punched into the shape that you hold in your hand. The materials that make up the L1 give it a weighty, solid feel as well as help reduce signal interference. RHA has managed to fit dual digital audio converters and amps into the L1—one for the left channel, one for the right. This is how more expensive stereo separates work. You just don't often see it in portable gear. For the geeky among us, the DAC part of the L1 uses two ESS SABRE32 ES9018K2M chips and two Class A/B amps. The chips support audio formats up to 384kHz/32bit PCM and Quad DSD (11.2MHz, DSD256). The Class A/B amps will power headphones from 12-600 ohms—which is just about any headphone available. Don't worry if you don't get any of this—few people do. Just know that the audio produced by this combination of chips and amps is about as good as it gets for portable gear.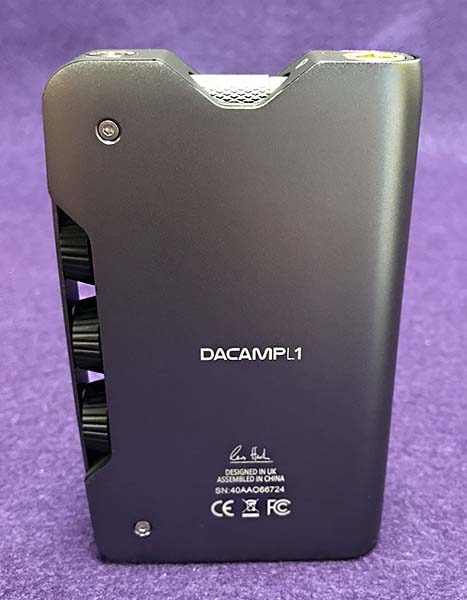 The Dacamp is made to be able to convert the highest resolution digital files. Believe it or not, not all DACs can convert all digital music. Music files can be such a high enough resolution that some DACS can't handle them.
The L1 has a 4000mAh lithium-ion battery for up to 10 hours of use with both a regular 3.5 mm headphone or a 4-pin mini XLR port. It will also charge a Smart device via a USB port.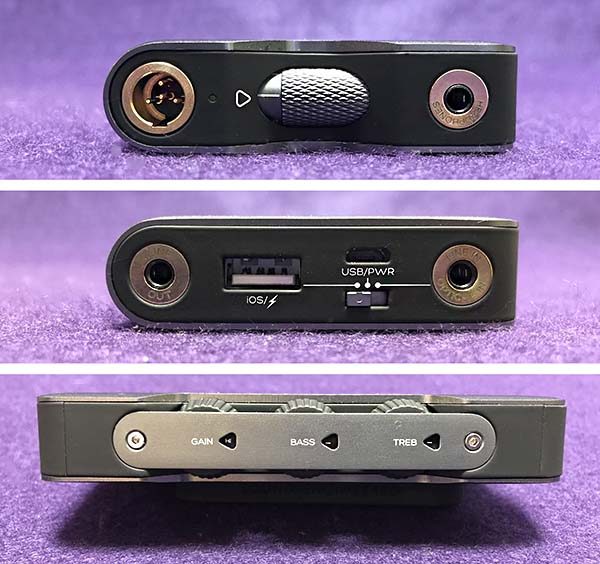 There are Optical Line In and Line Out ports. The optical line in port will fit a 3.5 mini-toslink optical plug. I wasn't able to test the L1 with my iMac's mini-toslink port because, in my collection of cables, I only have a mini-toslink to (regular) toslink cable—not a mini to mini cable. Unfortunately, RHA does not supply a mini to mini cable for such a connection. At the price range, you shouldn't be required to buy more cables.
The Line Out port is useful when other sources other than headphones are connected to the L1, such as a car stereo unit or Bluetooth speaker.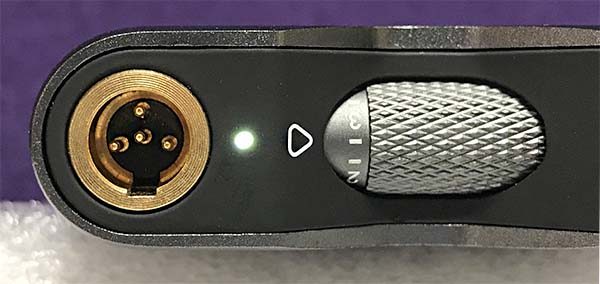 The Mini XLR connection is balanced keeping the left and right channels separate. However, if there's an audio advantage between the two cables and connectors, I couldn't hear it. Both sounded great.
Here is a complete list of the L1 Dacamp's specs:
Output power (16Ω)
300mW
Output power (300Ω)
28mW
Output impedance
2.2 ohms
THD+N
>0.0018%
Dynamic range
111dB
PCM sampling frequencies
44.1 – 384kHz, 16 / 24 / 32-bit
DSD sampling frequencies
2.8224MHz (DSD64),
5.6448MHz (DSD128),
11.2896MHz (DSD256)
Input connections
3.5mm line in, USB A, USB micro-B, mini-TOSLINK Optical
Output connections
3.5mm line out, 3.5mm headphone out, 4-pin Mini XLR (balanced)
Battery
4000 mAh
Dimensions
118x73x20mm
Weight
233g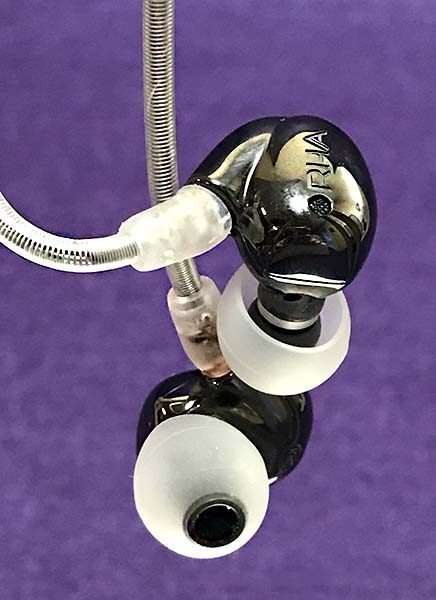 The CL1 has a dual transducer configuration—it combines a dynamic speaker (for bass and mid frequencies) with a high-frequency ceramic plate driver for better high-frequency response.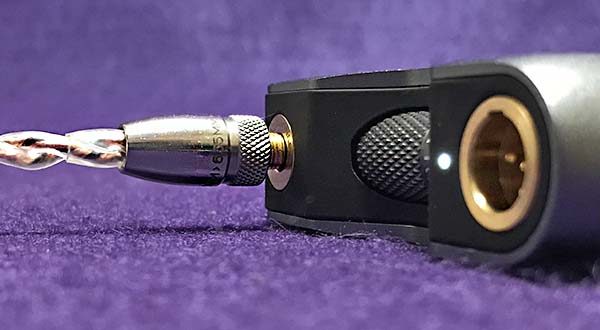 Although the CL1 is designed to be used with headphone amplifiers/DACs or more powerful and specialized digital audio players (DAP), I was able to use them connected directly to my iPhone with plenty of volume. Granted, the Dacamp L1 and other high-res sources provided better sound, but music straight from the iPhone sounded pretty good!
Here is a complete list of the CL1 earphone's specs:
Drivers
CL Dynamic + Ceramic Plate
Sensitivity
89dB
Cables
Braided OFC (sMMCX-3.5mm), Ag4x (sMMCX-Mini XLR)
Frequency Range
16 – 45,000Hz
Rated/Max Power
10 / 50mW
Terminations
3.5mm/6.35mm, 4-pin Mini XLR
Impedance
150 ohms
Weight
14g (without cables)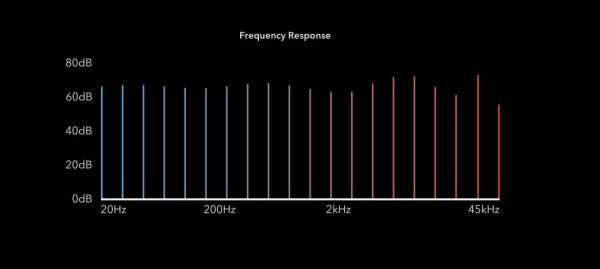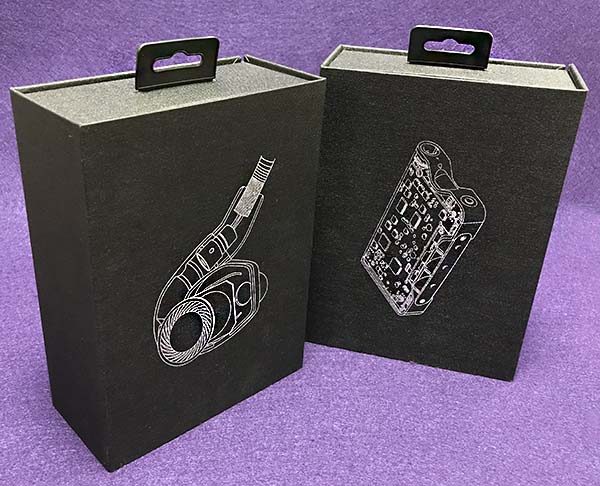 What's in the box?
The packaging befits the high-end status of both the Dacamp L1 and the CL1 earphones. The boxes are a visual match showing a silver foil x-ray view of each product on the front flap. Inside, both the L1 and CL1 are presented in a dense foam while the accessories are separately housed underneath.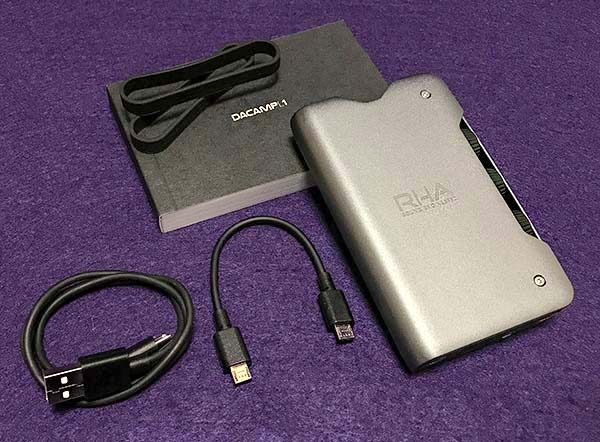 Dacamp L1:
Dacamp L1
manual
short mini-USB to USB cable
short mini-USB to mini-USB cable
two bands for strapping to smartphone.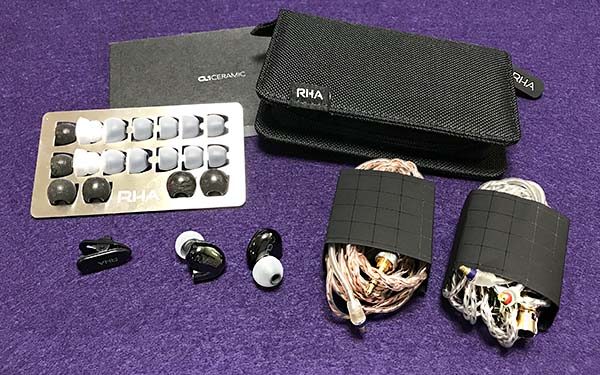 CL1 earphone:
CL1 left and right earphone
manual
4pin Mini XLR cable
3.5 mm cable
carrying case
many tips of different sizes with carrying card
1/4 in. adapter
shirt clip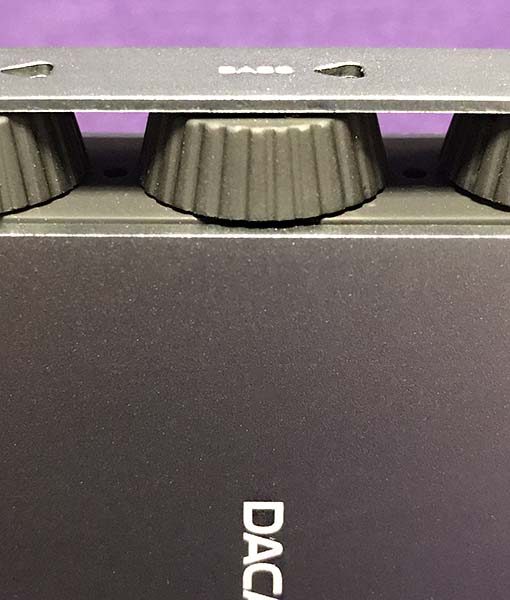 Design and features
There are three knobs on the L1: Treble, bass, and gain. The treble and bass knobs are self-explanatory. They adjust those frequencies in 12 steps. Gain is a bit more complicated. It's basically an adjustment that helps you get the most volume out of a particular headphone, depending on its sensitivity. If that's too confusing, just leave the gain setting on high. I did.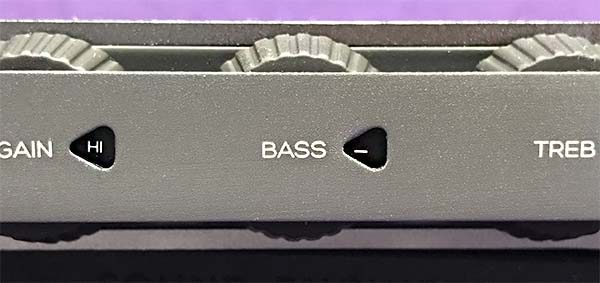 The Dacamp L1 takes a couple of liberties for the sake of design. The Bass/treble/gain knobs work flawlessly and are well protected by an attached band of metal with cutouts revealing indicator numbers that show the knob's individual settings. However, I cannot see the numbers without using a magnifying glass. They are that small. It's a confounding design decision because the rest of the L1 is a joy to look at and use. The on/off/volume control is a rolling wheel that's easy to reach without having to look at it. Note that the unit does not turn itself off after a set time of not being used. I've drained the battery more times then I care to admit.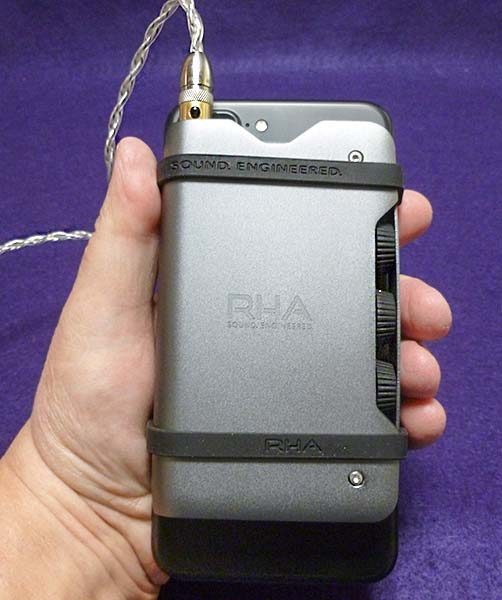 The L1 fits into my hand quite well. Its aluminum exterior feels solid—if a bit cold on a winter's day. It's an overused cliche, but the L1 is built like a tank.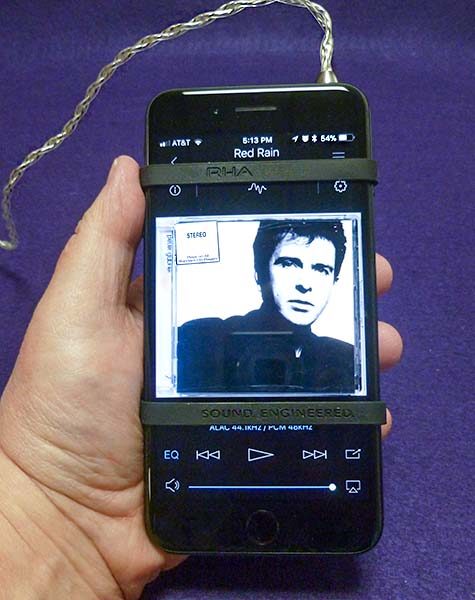 The L1 comes with two silicone bands to strap to a smartphone for a portable hi-res package. The bands are wide, which visually and tactilely blocks some of my iPhone screen, plus my iPhone 7+ is aluminum, just like the L1. When strapped together, this can lead to scratching of either or both the iPhone and L1.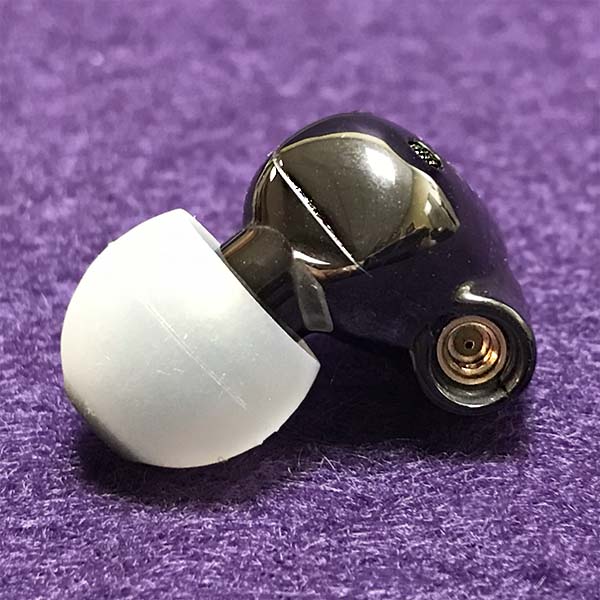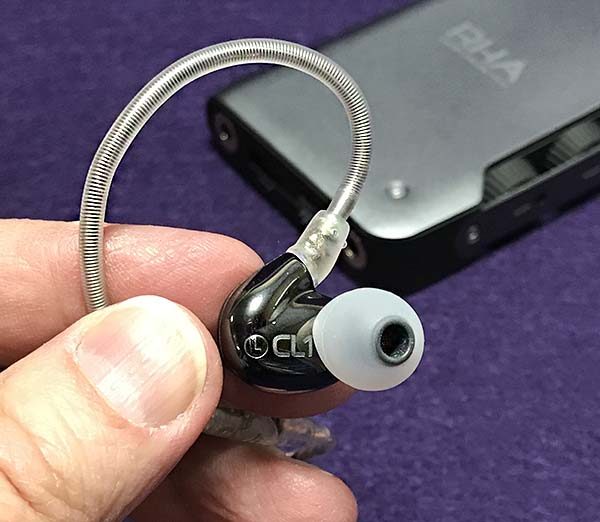 The CL1 can be used as a standalone earphone, but it's designed to be used with the L1. It comes with both a 3.5 mm mini plug and 4-pin mini XLR connector cable, which matches the L1's ports. Wiring for either audio connection is included. What's not included is an Apple lightning cable—an Apple charging cable is required for connection to the L1. I guess RHA figures everyone who has an iPhone also has a charging cable, but it would have been nice to include one, especially at this price but also because RHA's products are geared more towards Apple than other brands.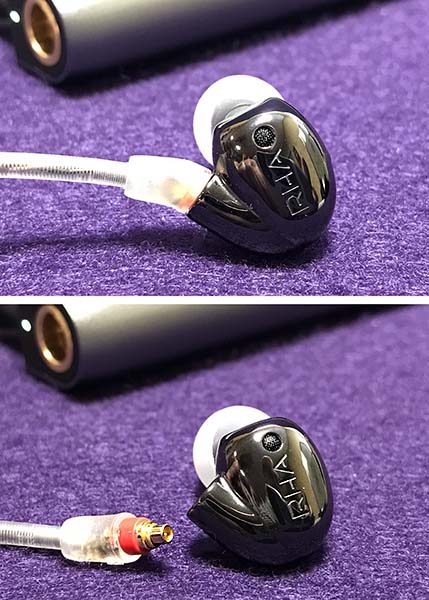 The CL1's housing is made from a seven-stage ceramic injection moulding process. The design mimics RHA's T10 and T20 earphones but has a super-hard glossy black ceramic finish. The look of earphone is quite striking—and is a fingerprint magnet. Unlike the T10 and T20, the CL1's cable is detachable, using RHA's custom sMMCX connections. The cable just snaps into place once proper alignment is made. The connectors are a bit small for my aging eyes making it tough to connect on the first try. Once the connection is made, however, it holds. The 4pin Mini XLR cable (made for the L1) is silver wrapped oxygen-free copper cable (OFC) while the 3.5 mm cable is OFC without the silver coating.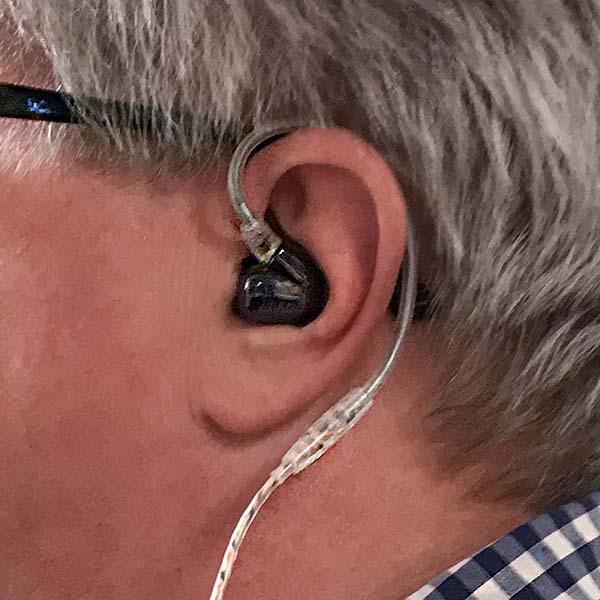 The CL1 earphone hooks around the ears exactly as do the T10 and T20 earphones. This behind-the-ear design cuts down on microphonics (that annoying noise transmitted from tapping or rubbing the cable) and helps with noise isolation. Comfort was also identical—as in quite comfortable over hours of use. With the correctly sized ear tip (from the many to choose from), sound isolation is also good.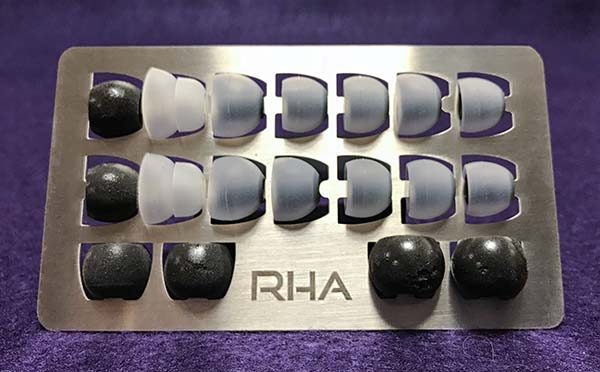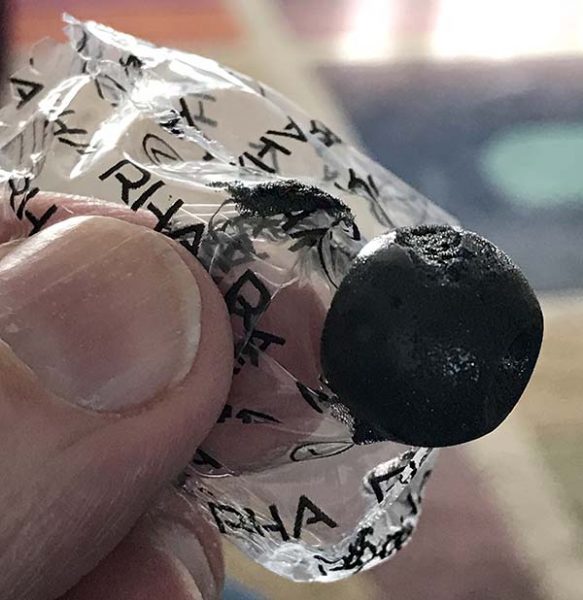 Speaking of ear tips, RHA provides an embarrassing amount of types and sizes to choose from: silicone, double-flanged and Comply foam. Unfortunately, the Comply foam tips were stuck to the interior of the sealed plastic bags they came in. When I pulled them apart, the outer layer of foam tore, making the foam tips useless. The silicone tips were fine.
By this point in the review, you may be wondering how it all sounds, especially since both the L1 and CL1 are designed to be a matched pair.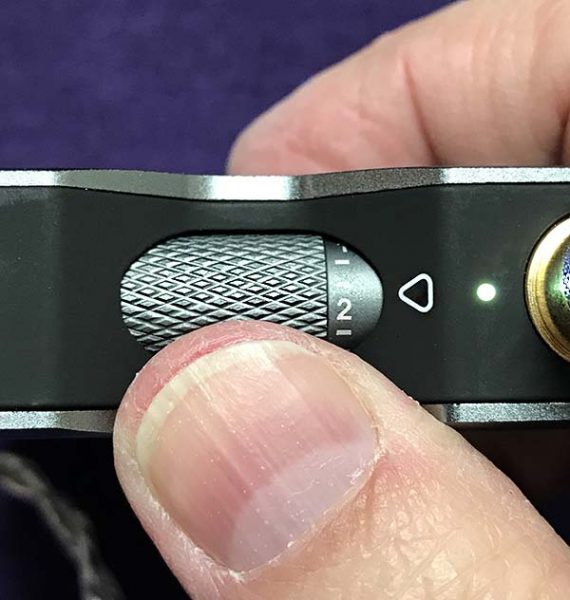 A few things became apparent when using the Dacamp L1 and CL1 together. I became curious about the L1's power because the audio was louder when the CL1 earphone was connected directly to my iPhone 7 than connected to the Dacamp L1. When connected to the L1, I could turn both the iPhone and L1 up all the way without making myself deaf. And this is with the gain setting at Hi. Granted, It's uncomfortably loud, but was not as loud as using just the CL1 earphone and iPhone. I don't get it.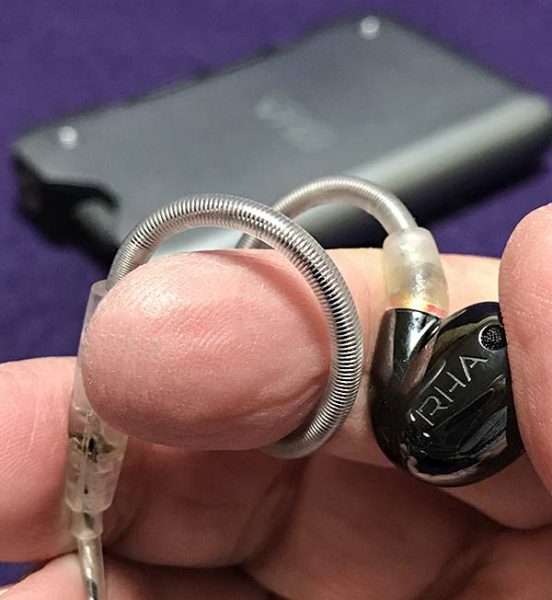 Despite that, audio was much more musical and involving using the L1. When I say "involving," I simply mean it reminded me of listening to the warmth of analog records and not a cold digital file. Bass was hard-hitting and less muddy sounding while vocals were more distinct and forward sounding. I did have to boost the bass and decrease the treble knobs on the L1 because with both bass and treble set to "0", the L1's sound is a bit too bright for my tastes. Note that if you are a bass head, you may be disappointed. If I could just get more volume out of the L1, it would be close to perfection.
I realize that the Dacamp L1 was designed to be portable and technically, it is. However, strapping an amp to a smartphone (even if the straps are included) is not an ideal portable solution for anyone except maybe a committed audiophile. Plus the L1 weights a little more than my iPhone, so it's like doubling the weight of what you're carrying around. That gets cumbersome. My use of the L1 has been setting it on a desktop and connecting to my iPhone while working. But that's me—it's great that RHA made the L1 so that is can be used in different ways for different people.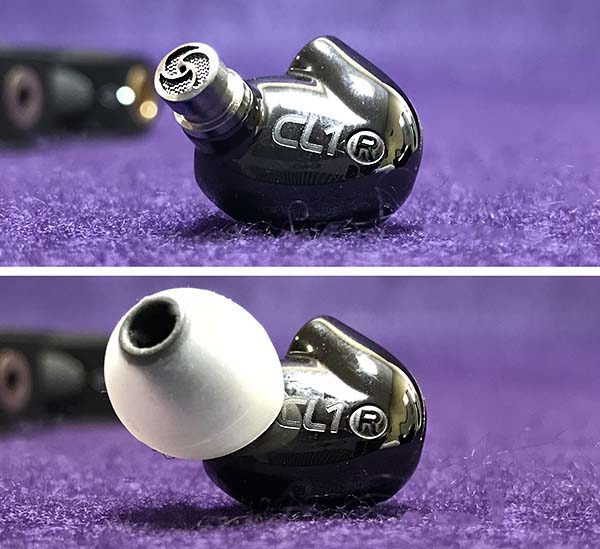 The CL1 earphone does not have removable filters like the T10/T20, but it doesn't matter because the default tuning of the CL1 is pretty darned neutral with a slight emphasis towards treble. While bass may seem weak at first, it's because they're neutral and not bass monsters! Plus, if you want a bit more bass (as I did when connected to the L1), you can just dial it up on the L1. Note that when tweaking the EQ (bass and treble knobs) on the L1, leave the iPhone EQ set to Flat.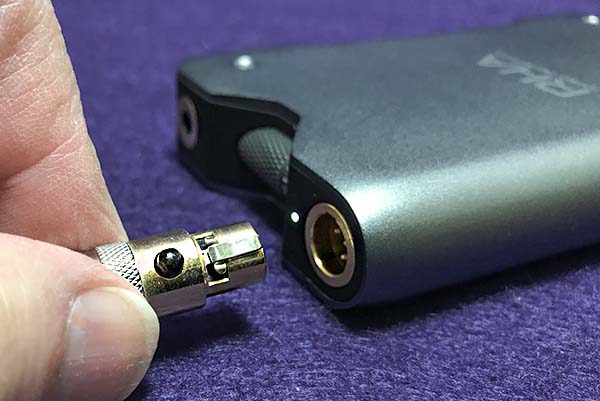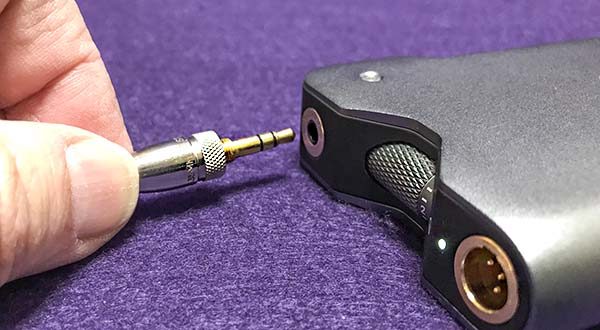 I can't hear any benefit to using the balanced 4-pin Mini XLR connection vs. the mini-plug. If there is one, the difference is slight enough that it really doesn't matter. You may hear the difference—I don't.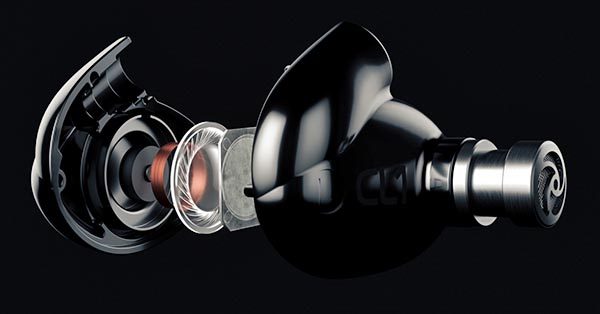 I'm not sure what advantage the CL1's ceramic plate transducer produces, but the CL1 is one of the better all-round earphones available in its price range. The musical detail offered is first-rate, while still being fun to listen with. Believe it or not, sometimes earphones can be so accurate, they're not much fun. With the CL1, RHA has managed to retain the accuracy while holding on to the fun factor—not an easy thing to do.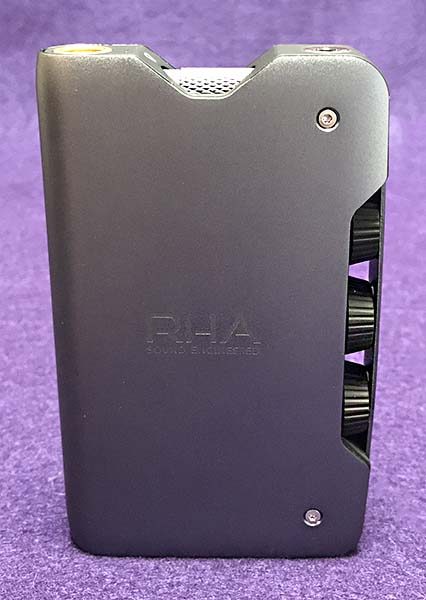 What I like: Dacamp L1
Built like a tank
Excellent sound quality—musically involving
Good for portable and desktop use
What needs to be improved: Dacamp L1
Setting numbers too small
Awkward for portable use
No Apple specific cable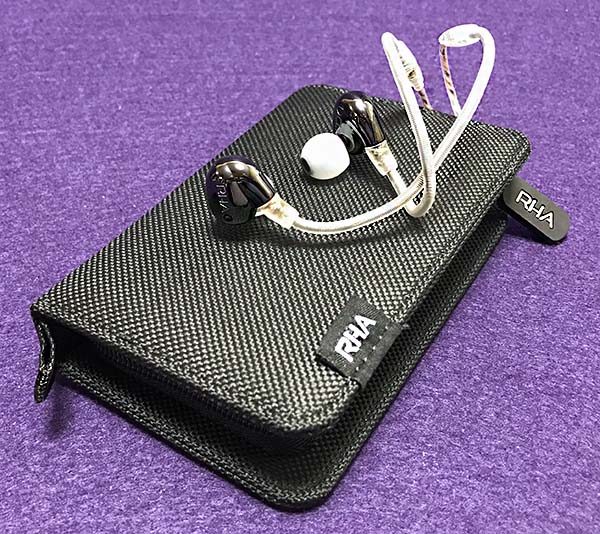 What I like: CL1 earphone
Excellent sound quality
Detachable cables
Classy looking
What needs to be improved: CL1 earphone
A bit too bright
Final thoughts
RHA states that they have been developing the L1 for three years and it shows. Its small but solidly built and works as well with a smart device, separate digital audio player (DAP) or desktop PC. Matching it with an excellent earphone like the CL1 only sweetens the deal. RHA recently reduced the price of both the L1 and the CL1 by almost half, so even though they are still expensive, both products are now affordable, making them even more desirable as before.
Price: The Dacamp L1 sells for $299.95 US. The CL1 sells for $249.95.
Where to buy: Amazon
Source: The sample for this review was provided by RHA.