We use affiliate links. If you buy something through the links on this page, we may earn a commission at no cost to you. Learn more.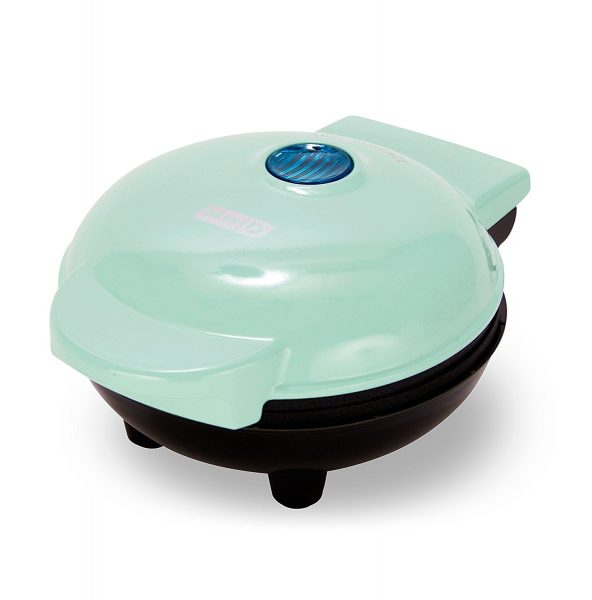 Make Monday mornings magnificent with Dash's new mini waffle maker! This hot new appliance produces perfect little 4 inch waffles in seconds; an exact single serving size. It's got a non-stick surface and it's also cute and compact, so it won't take up much room in your kitchen.
Don't worry about overcooking your waffle due to life's unpredictable distractions. Dash's mini waffle maker displays an indicator light when your waffle is ready to be taken out, decorated in toppings and soon devoured. Even if you fail to notice the luminescence right away, this gadget turns itself off when your waver is prepared to perfection.
A recipe book and access to Dash's growing database of recipes is included. Apple pie waffles, churro waffles, and peanut butter french toast waffles are a must try! Save money on buying toaster waffles by cooking up a mass amount of these mini waffles at once and then storing them in the freezer for another miserable morning.
Dash's new mini waffle maker will be the trendiest new addition to your turquoise kitchen. Other colors available when ordering through Amazon are pink, white, black, silver, and red. The Dash mini waffle maker is being offered as an add-on item for only $9.99 and being sold inclusively for $14.99 through Amazon Prime. Don't miss out on this opportunity to make your mornings sweeter.