We use affiliate links. If you buy something through the links on this page, we may earn a commission at no cost to you. Learn more.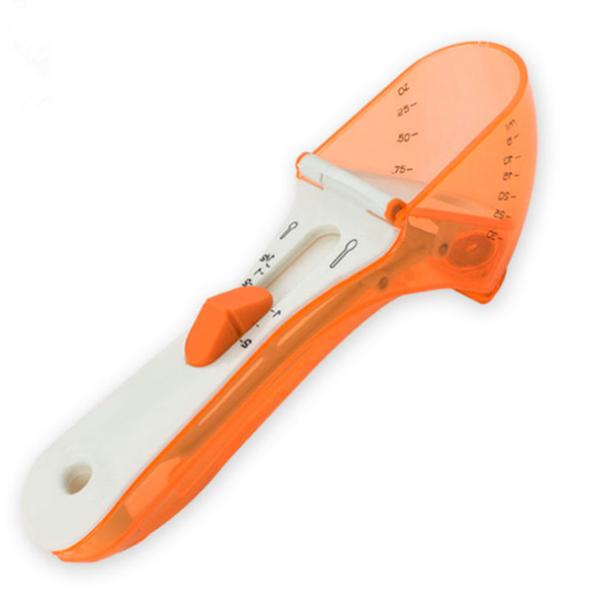 If your cooking skills are better than nuking a Lean Cuisine microwave meatloaf in the microwave, then you might want to check out this adjustable measuring spoon that will let you ditch that ring-o-spoons that you can never seem to find in your kitchen drawers.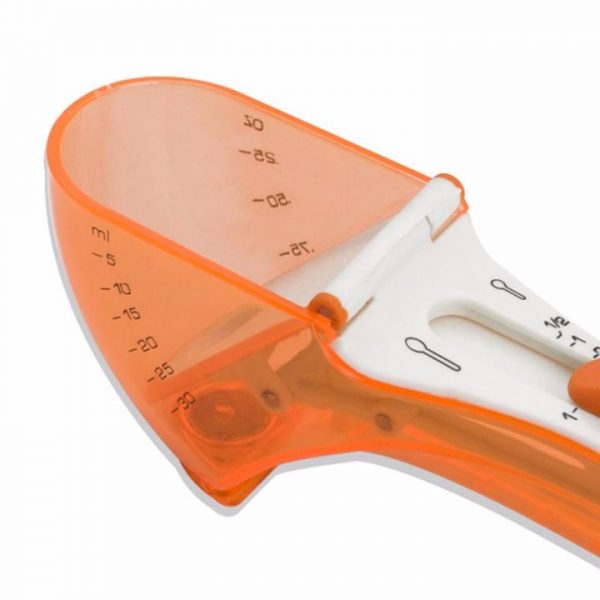 This one-piece spoon will let you measure precise portions of dry and wet ingredients in 5 – 20 ml, .25 – 1 oz, 1-2 tablespoons, and 1/2 – 3 teaspoon increments.
The Advanced Adjustable Measuring Spoon is made of plastic and is priced at $9.45 from Living Chic.