We use affiliate links. If you buy something through the links on this page, we may earn a commission at no cost to you. Learn more.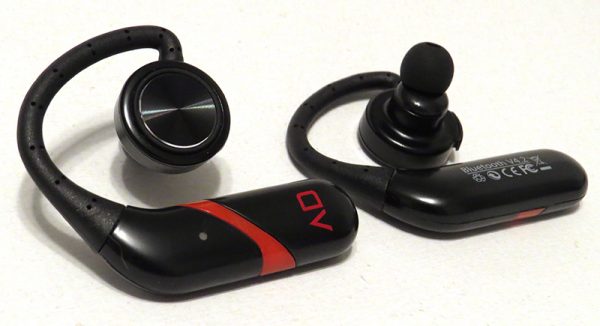 I have been quite hesitant to delve fully into the truly wireless Bluetooth world, simply because I hate the idea of running out of battery and having them become useless. The cost also is a factor, since decently priced headphones tend to be hit or miss on quality. Alpha & Delta's JAAP headphones are affordable and truly wireless, but with the ability to charge them while listening to extend the battery life. So, I thought I would give them a try.
What's in the box?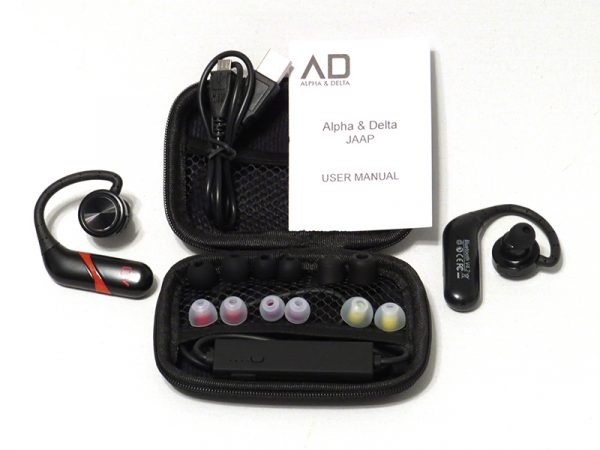 In the box, you'll find the JAAP headphones, instruction manual, 6 sets of ear tips, charging cable, and charger unit. I was very impressed with the generous amount of ear tips they included.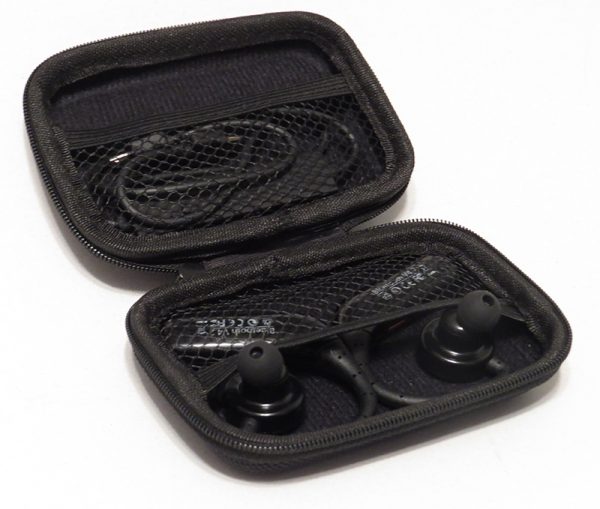 My first impressions on the headphones themselves was how big they were. How were they supposed to be comfortable? I was actually quite surprised that despite their size, they fit pretty well. I also really liked the case they included. It would fit the headphones and the charging adapter easily, and also was slightly firm to allow it to be protective.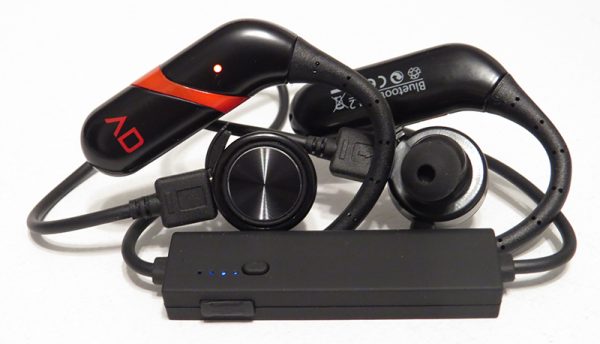 Pairing was simple. They recommended pairing the left headphone first with the phone, and when you place the other headphone into pairing mode, the right headphone will connect with the left. It worked like a charm. The only thing I noticed was that it did not automatically connect to my phone after I turned them off and wanted to use them again. I had to pair them with my phone each time. The second headphone would always pair right away with the first.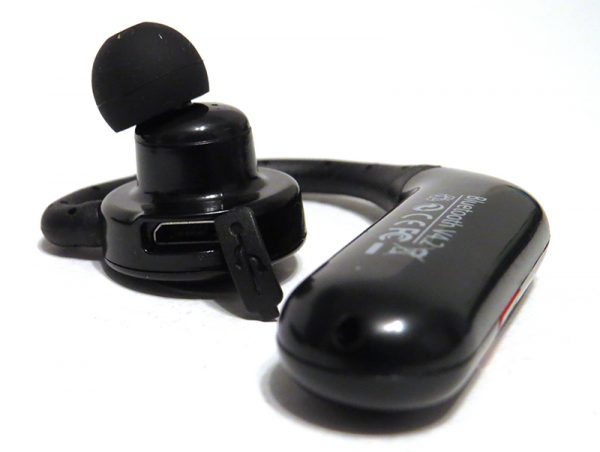 I charged the headphones by plugging the included charging unit to each headphone and charging the charger. The battery life was very decent. I ended up charging them at approximately 12 hours of use, but they were not quite empty by the time I put them on the charger. It took quite a while of daily use to run the battery down. Eventually, I just charged them up overnight and they were good to go.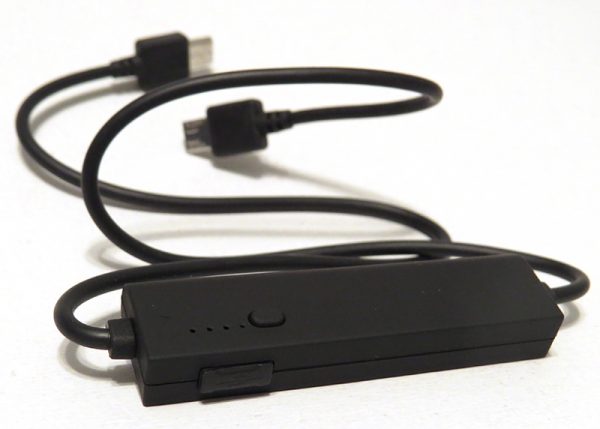 The thing I thought was the most ingenious about these headphones had to be the charger unit that extended the battery life but still allowed you to use the headphones. Other truly wireless headphones have to be charged in a case, which prohibits use, but not these. Would I run with the charger unit on? Probably not. But for sitting around an airport, bus, or just at home, the charger unit worked well.
As a person who enjoys bass heavy songs, these headphones were nice. They were comparable with my Bose iE2 earbuds in terms of bass, though the mid and high ranges were affected slightly by it. I didn't mind, but someone who does not prefer the bass and instead enjoys the crisp quality may be deterred by it. Comparing the price to Bose earbuds, the slight decrease in sound quality is on par with the cost.
Sometimes when it comes to Bluetooth headphones, you have to deal with connection problems. The only time the sound cut out for me was when I paired them with my PC computer. For some reason, the right earbud would cut in and out. This could have been due to the Bluetooth adapter since I had no problem with the sound cutting out on my phone. When watching a video, the sound had a slight delay. I have yet to find a pair of Bluetooth headphones under $100 that does not have a delay, and it was quite negligible.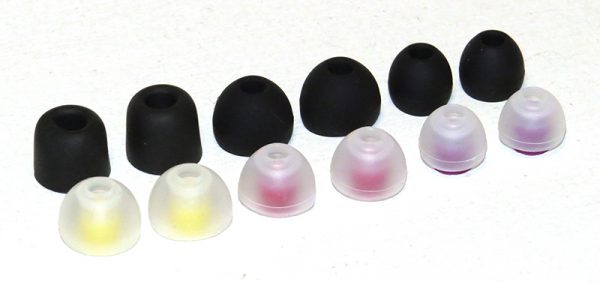 When it comes to comfort, these headphones were decently comfortable. The longest that I wore them for was 1.5 hours, and my ears did not feel fatigued. There are several tips to choose from and I was intrigued by the foam tips but ended up liking the spinfit eartips best. They are supposed to rotate 360 degrees for a better fit. They must work in some way because they were pretty comfortable.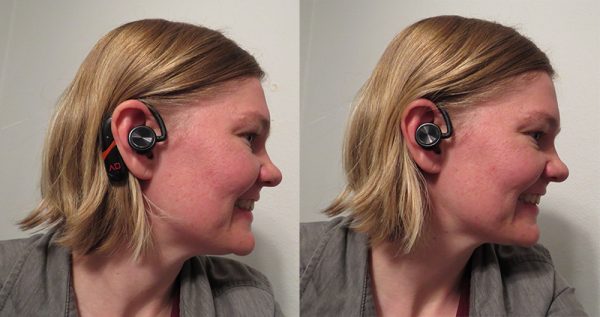 I never had the feeling that the headphones were going to fall off, and other than getting used to how to put the left one on in the best way, I had no problems with fit or comfort. Am I the only one who has a problem fitting one earbud at times?
Positives
Very long battery life
Comfortable to wear
Decently priced
Negatives
Bass can drown out some of the high/mid tones
Final thoughts
Overall, I feel these headphones are worth the price. They have an excellent battery life, decent comfort, and the bass is really nice. While the bass can be a little overpowering to some, to me, it was great. They were great for tossing into my work backpack, and I plan to keep them there in the future.
Price: $71.90
Where to buy: Amazon
Source: The sample for this review was provided by Alpha & Delta.