We use affiliate links. If you buy something through the links on this page, we may earn a commission at no cost to you. Learn more.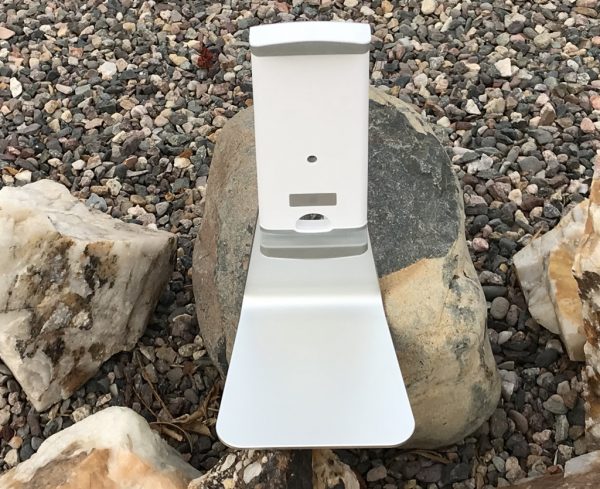 Since buying my new iPad Pro 10.5 I have not bothered to look into or purchase any new accessories for it. It's not that I couldn't use a new stand or cover (okay I did buy a new Smart Cover), it's that I haven't come across any new products that fit a need or necessarily excite me. That was until AboveTEK offered me a chance to review their Universal Tablet Stand or Elegant Tablet Stand as it is listed on their website.
Note: Images can be clicked to view a larger size.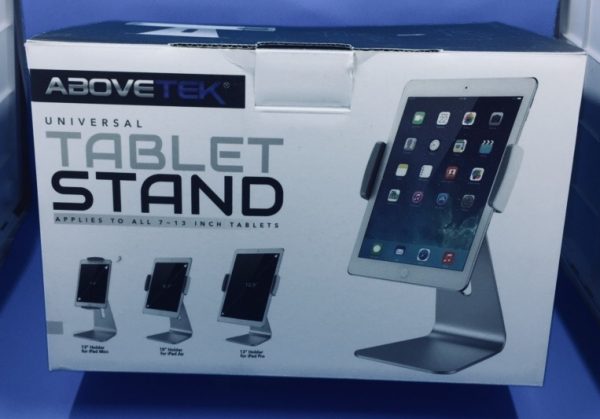 What is it?
The AboveTEK Universal Tablet stand is designed to hold all tablets from 7" to 13". The base and base components seem to be made of aluminum and the adjustable tablet holder is made of plastic with rubber grips.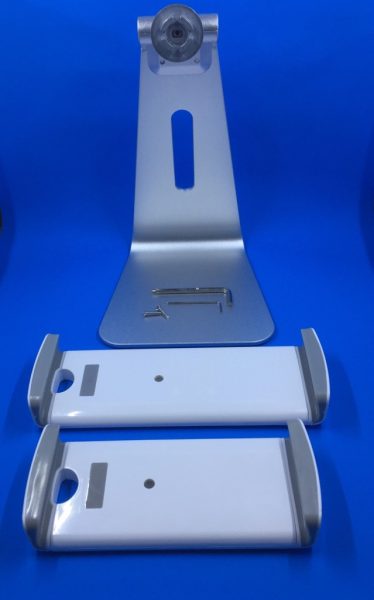 What's in the box?
Base
10" tablet holder
13" tablet holder
2 screws to attach the tablet holder to the stand
Phillips/Hex wrench
Small Hex wrench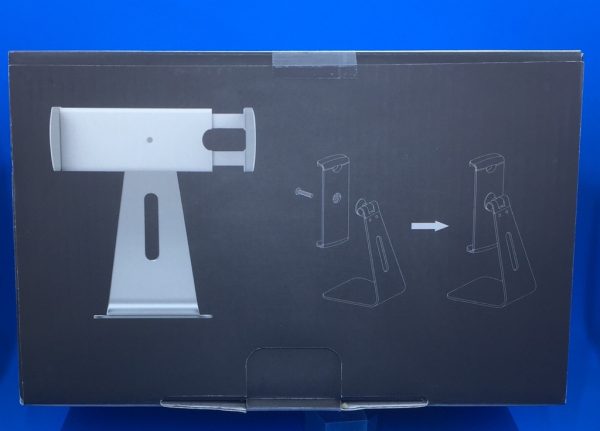 First off, I must say, that when my Universal Tablet Stand arrived I encountered an issue when I tried to assemble it. The screw that is used to attach the tablet holder to the stand base would not tighten down enough to keep the holder snug to the base. I contacted AboveTEK regarding the issue and they sent me out a replacement promptly. Some assembly is required, but as you can see from the instructions it is not difficult. I will also note that all the tools needed to assemble the stand were included.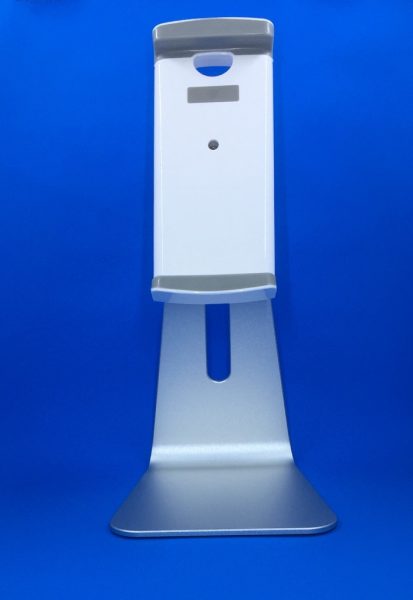 Assembly of the AboveTEK Universal Tablet Stand only took about three minutes to do it. From the front of the stand, you can see the tablet holder (in my case I am using the 10" tablet holder) and the base of the stand itself. The grey on the tablet holder is a rubberized material made to grip your tablet and hold it firm.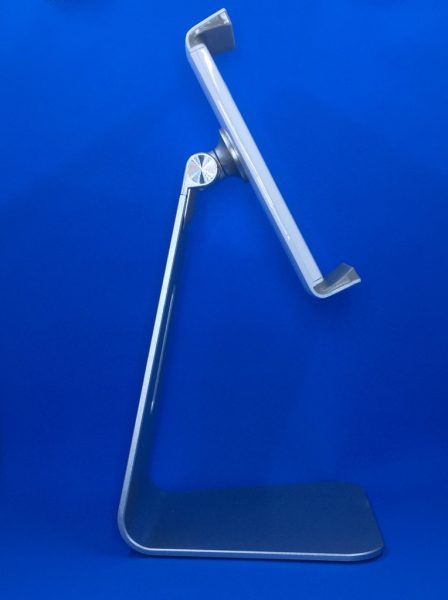 From the sides of the tablet stand you can see the up/down pivot point and the tablet holder attachment point. You can rotate the tablet 360 degrees and it has a wide range of tilt. You also get a sense of the style of the stand from the sides.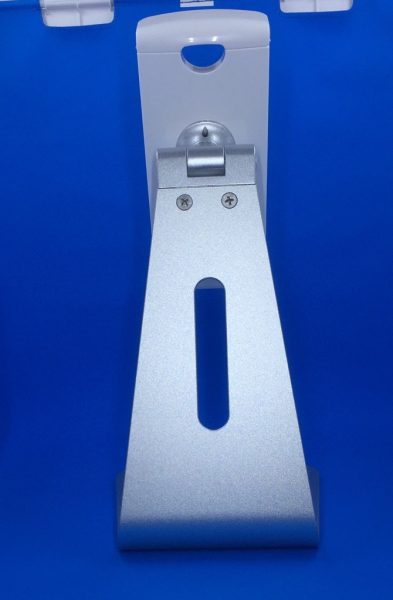 The back of the AboveTEK Universal Tablet Stand has a cutout that allows you to thread a cable through it and two screws that hold the tablet holder mounts to the tablet base. From the back, you can also see a hole and a line on the white tablet holder. This is to allow you to grip the tablet holder and lift it to slide your tablet in. This is spring loaded so it will clamp down firmly on your tablet and keep it in place.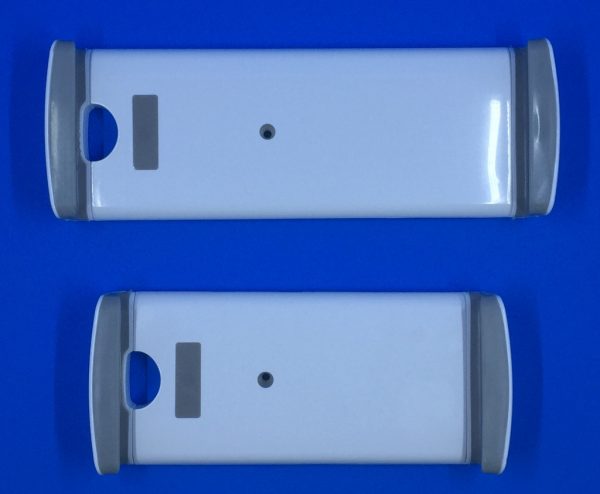 I have included a comparison picture of the two tablet holders so you can see the size difference. I am using the smaller of the two for my 10.5" iPad Pro.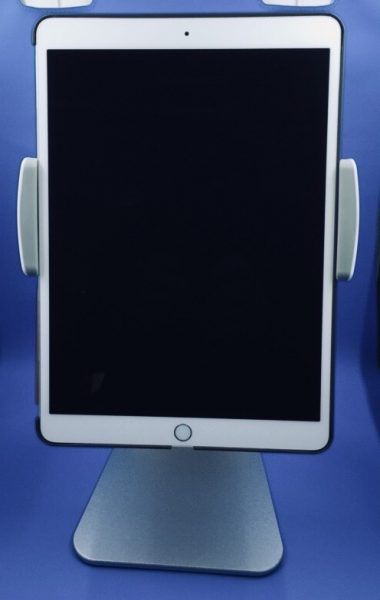 As you can see by the picture with my iPad in place the clamps on the tablet holder are unobtrusive and they keep my iPad firmly in place.
So, what's my bottom line here? First, let me explain how I use tablet holders. My main holder that I have been using for several years is one I reviewed for Cooler Master Duo and I use it on my desk where I do most of my writing. That won't change with this stand. My secondary location, the location that I use my iPad a lot more, is in my gaming area. The reason that the AboveTEK Universal Tablet Stand will be used there is its versatility. I use my iPad a lot when gaming on my Xbox and unfortunately some of the apps I use only have portrait mode capability. AboveTEKs Universal Tablet Stands ability to rotate from landscape to portrait modes fast and easily makes it great for my gaming needs. I am in no way saying this stand would not be great for desktop or any other application, it would, but I have a desktop stand already that I am happy with. To further that point I will say that there is a convenience factor with my current stand since I am up and down from my desk so much I pull my iPad in and out of my holder a lot. Having to pull my iPad in and out of the grips of the AboveTEK stand several times a day seems impractical to me. When I game I am usually there for a couple of hours minimum where having my iPad firmly secured is a must. Currently, at the time of this writing, you can purchase an AboveTEK Universal Tablet Stand for $45 on the AboveTEK website or amazon.com (down from $70). In closing, I would say if you are looking for a well made, well thought out tablet stand that offers versatility in how you use it, you should consider this one.
Positives
Solid design
Versital in its use
Adjust to several tablet sizes
Negatives
Price: $45.00
Where to buy: Amazon
Source: The sample for this review was provided by AboveTEK.