We use affiliate links. If you buy something through the links on this page, we may earn a commission at no cost to you. Learn more.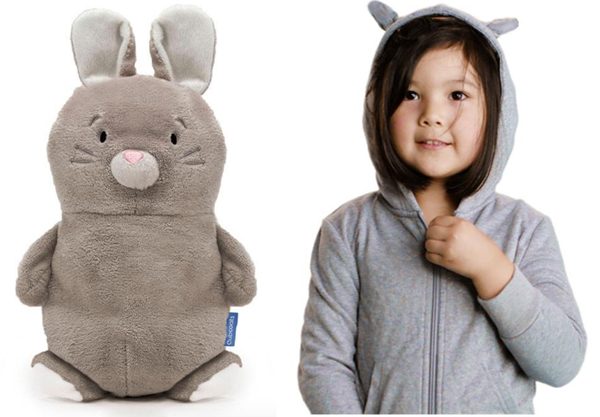 You won't have to worry your young child will lose her favorite lovey when she's wearing it while out of the house.  Cubcoats are stuffed plush toys in the form of bears, foxes, puppies, whales, and other animals.  They are perfect playthings until it's time to go, then you can open up the plush toy into a premium heather gray cotton-blend hoodie to keep your child warm – and his toy safely with him on your travels.  The hood will even have small animal ears to match the plush animal's form; the whale will have a "blow hole" instead of ears, of course.  When you get back home, you can transform the jacket back into the plush toy.
No matter which animal you choose, it always opens into a heather-gray jacket.  The plush animal shell hides away inside a zipper compartment inside the hood.  If your child doesn't like the little ears on the hood, they can also be hidden away inside the zippered hood compartment.
Cubcoats are available in a variety of animal shapes and colors and in unisex little kid sizes 2, 3, or 4-5.  They are $59.00 directly from the Cubcoats website.