We use affiliate links. If you buy something through the links on this page, we may earn a commission at no cost to you. Learn more.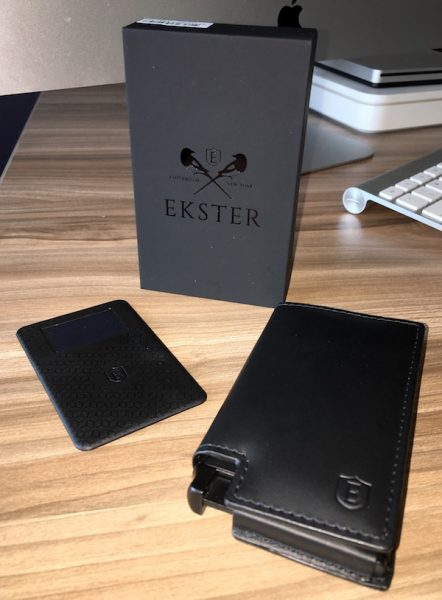 What makes a wallet a "smart wallet?" How about an RFID-protected card-slider mechanism for storing your credit cards? Perhaps a solar-powered tracking system so that you can find your wallet when it goes missing? These are some of the features you'll find in the Ekster wallets, all wrapped in luxurious leather. I've got the Ekster Parliament Bi-Fold Wallet & tracking card for this review. Let's go learn more!
Looking sharp and organized
Measuring in at 4.1" tall by 2.5" wide by .59" deep, the Ekster Parliament wallet is roughly the size of a pack of playing cards. It's an all-leather wallet with a structured, formal look that pairs nicely with business or formal attire. The model I am testing is the black leather and has Ekster's shield logo embossed on the front face for an extra touch of class.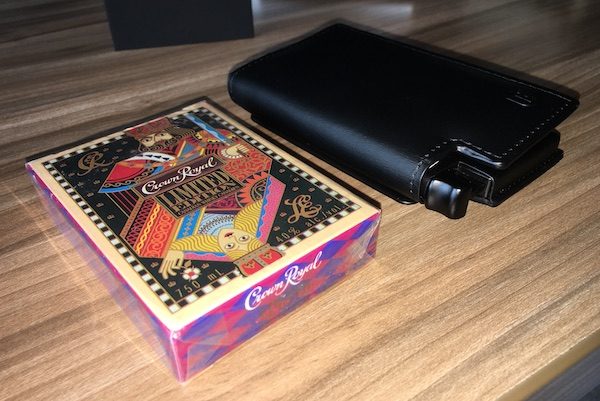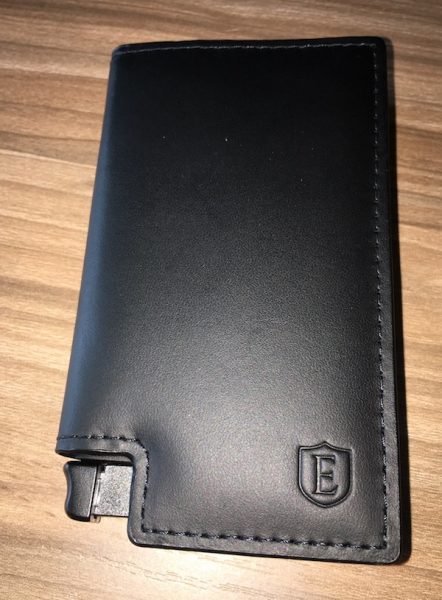 The design of the wallet is built around a card slider system for storing and dispensing your cards. It's a box that offers RFID/NFC blocking and is designed to hold 4-6 cards (depending on thickness). Push the thumb lever on the bottom of the wallet and your cards slide out, presented in a fan-like formation so that you can pick the card you need.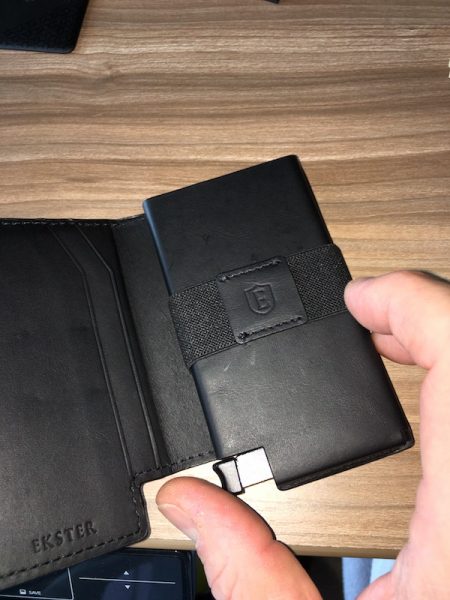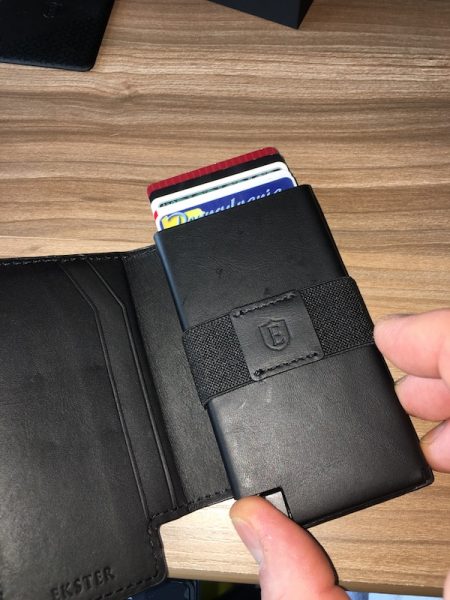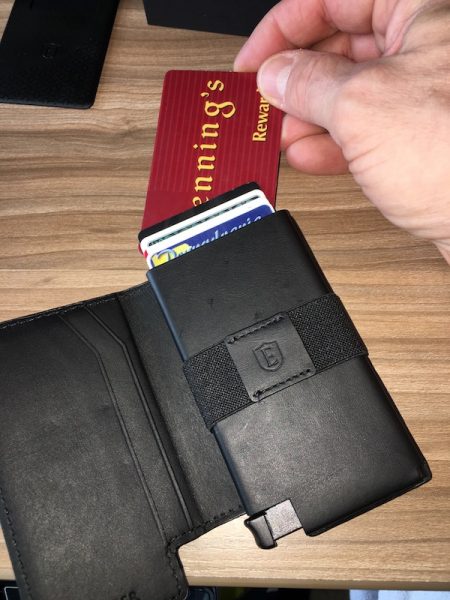 The rest of the wallet design is wrapped around the card-slider core. The front cover that will hold two additional cards, and there's an additional card pocket on the back of the wallet. None of these slots is RFID protected so you have a place (or three) for your badge-swipe work ID, non-scannable cards, or tracking card (which we'll discuss momentarily). Open the front flap and you'll find a wide elastic band, finished with leather, to secure your cash or additional cards. All in all, you've got a total capacity in the wallet for 9 cards plus cash (or some additional cards) under the elastic band.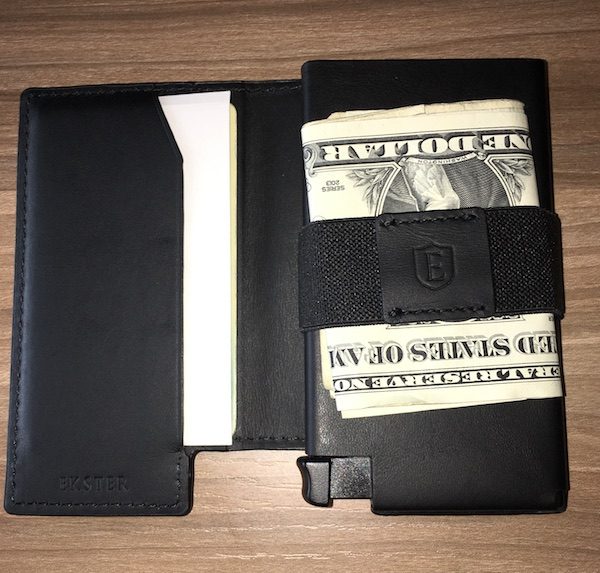 Overall construction of the wallet is excellent. The leather is quite good, with a substantial and luxurious hand feel. The dye work on the leather is excellent with consistent color, no color change with scratches, and no dye bleed into your clothes. Stitching and assembly is rock-solid throughout with even stitching and nicely finished seams. It's a nice build, well in alignment with the high-end style of the wallet.
Where's my wallet?
Ekster also offers a customized tracking card as an option for their wallets that utilizes the TrackR technology. It's the size of a thick business card and is designed to fit in the rear card pocket on your wallet.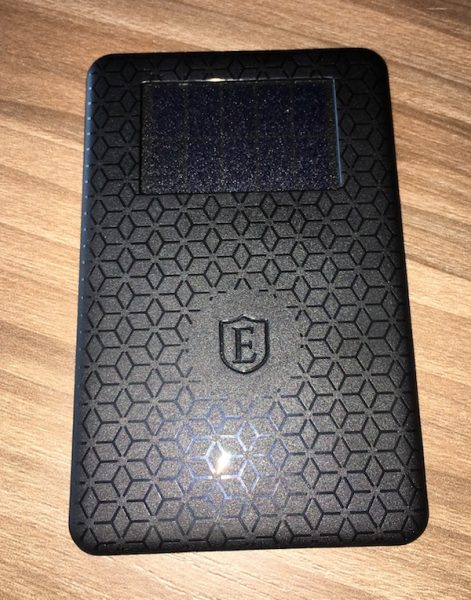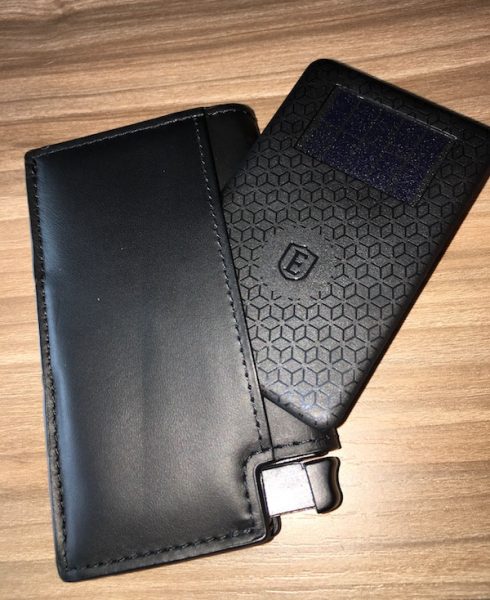 The card is a is designed to work with the TrackR app you'll download to your smartphone. Choose add a new device and choose the "Works with TrackR" option to select Ekster products. Add a name for your card, and you're paired in moments.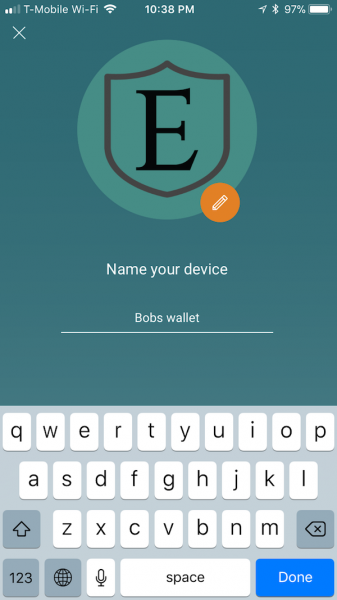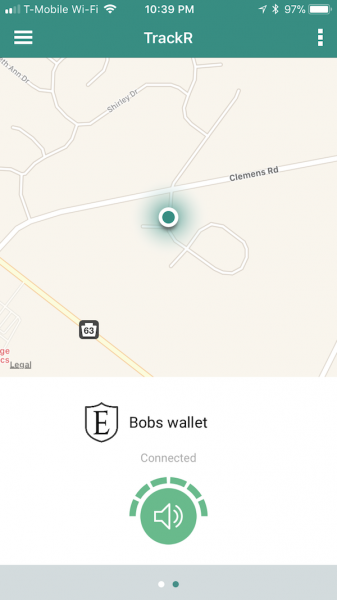 Once you're paired up, the TrackR has some nice features for close range location. Lost your wallet? Tap a button on the app to cause your card to ring so you can find it. Lost your phone? Double press the button on your tracking card to set off an alarm on your wallet. Both of these features work as long as the app is open and Bluetooth is enabled (and in range). Leave your wallet somewhere? The app will report the last known location while within Bluetooth range.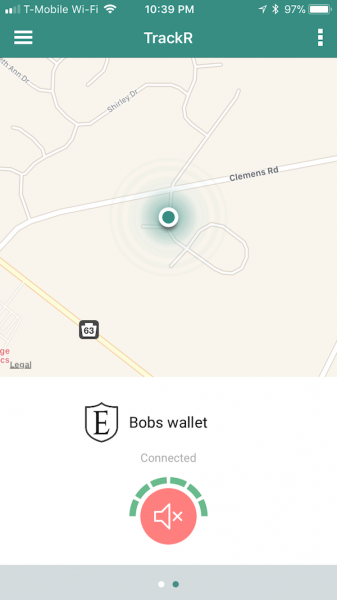 For long-range tracking, you'll need to register with the TrackR Crowd GPS Network. If your wallet is within range of another device that has the TrackR app open and is part of the network, you'll be notified of the last detected location. The app will also notify you if you helped someone else locate their TrackR enabled device. 
It's also important to note that the TrackR card made for Ekster is solar powered. Charge it in direct sunlight for a couple of hours, and you're good to go for a month or so before a recharge. That's a nice bonus feature, given that a lot of tracking devices of this type are battery operated.
Stepping out with the Ekster Parliament Wallet
As a great looking wallet, the Ekster Parliament is a winner. It's structured form and sophisticated style looks great with business wear or for formal occasions. It's a classy accessory.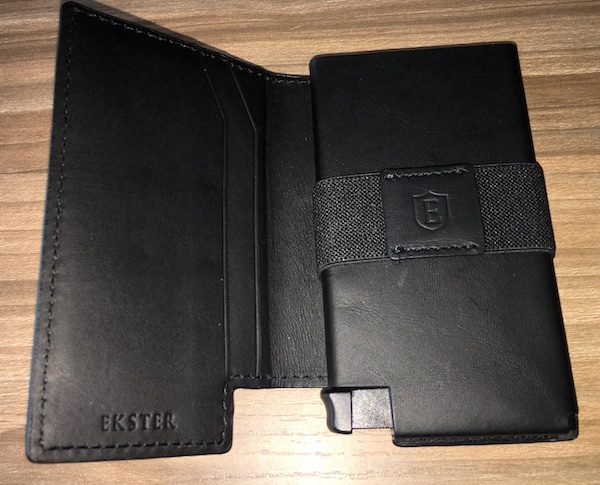 If you like your wallets super-slim, you should know that the boxy form doesn't really favor front-pocket or back-pocket wear. It's over 1/2" thick empty. It works great stashed in the inside pocket of a suit coat or blazer but shows a lot of bulk in your pants pocket (especially jeans or slim-fit dress pants). If you won't mind a thicker wallet or keep your wallet in your bag (or your jacket), this won't be an issue for you.
The card-slider system works exactly as intended, keeping 4-6 cards nestled snugly in it's RFID-blocking chamber. Given that there's not much of a gap between the cards when deployed, however, it's not easy to quickly grab the card you're looking for. You could keep your frequent-use card at the back of the stack, but I often found myself pulling all the cards out of the wallet to find the one I want. This means extra fumbling if you're at the cashier paying for that double espresso you just ordered. I could just keep that card in the flap, but that kind of defeats the purpose of the RFID protection.If you're only carrying those cards for occasional use (like at a formal occasion) this won't be a big deal, but it's irritating if you're going for a credit card several times throughout the day.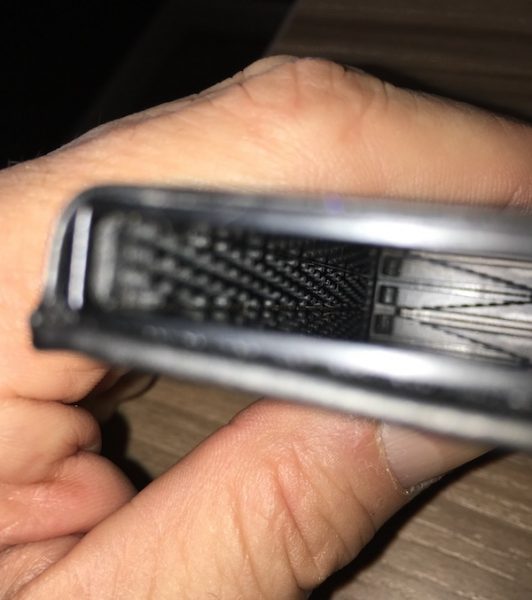 The elastic band for cash is also a bit of a design issue for me. On the Ekster web site, they show a couple of bills folded in half inserted behind the band. In reality, the wallet width is actually narrower than a standard U.S. bill. This means you're either fighting to stuff your cash into the band or folding it twice to make it fit (which adds even more bulk to the wallet). If you're used to going cash free and just keep a couple of bucks handy for emergencies, this may not be an issue for you. If you just got a bunch of bills in change for that espresso, however, you'll find yourself fighting to get it all wrangled under the band.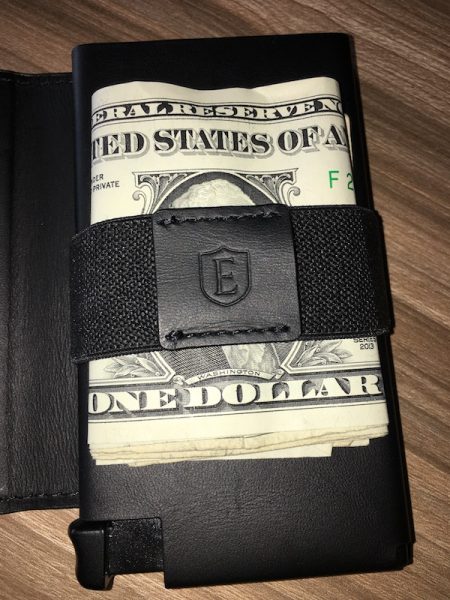 Like all wallets, your satisfaction with the Ekster Parliament will really come down to personal preference. I see this wallet as ideal for formal occasions riding in my jacket pocket, where cash and frequent use of cards are not required. If you're constantly going in and out of your wallet all day long, or carry a lot of cash on a regular basis, you may find some of these design features to be less than ideal. If you don't mind a thicker wallet and prioritize the RFID protection, this may be the choice for you.
I do like the tracking system for close-range location, as I have a tendency to lose my wallet in the house. Or my phone. Sometimes both. The ability to ping one or the other to find where they have gotten to is really handy. This does require that the app is always running on your phone, however, to maintain the connection to the TrackR. The long distance tracking depends on other TrackR users being close to your device, which could to hit or miss… but the app does also log the last detected location of your device within Bluetooth range. This means that you can find out if you left your wallet at home or at the office before you go into a full-blown panic.
Conclusions and Pricing
If you're looking for a classy wallet and don't mind the thickness, you can't go wrong with the Ekster Parliament Wallet. It looks great, has a clever RFID-protected card sliding system, and additional storage for cash and scannable cards like work IDs. The TrackR card is great for short-range location and remembering the last place you left your wallet if you wander off. Build quality and finishing are also excellent, with multiple leather finishes available. The Parliament wallet retails for $69.95 on its own or can be bundled with the custom solar-powered TrackR card for $99.95. Check them both out at Ekster's web site! 
Source: The sample for this review was provided by Ekster. Please visit their site for more information.
Product Information
Price:
$69.95
Manufacturer:
Ekster
Pros:

Classy, elegant style
Great leather & excellent construction
Tracking card works well for short-range location
Solar powered tracker -- no batteries to buy!

Cons:

It's a thicker wallet style, which may not be to everyone's tastes
Elastic band isn't quite wide enough for US bills, which means extra folding
Can be tricky to get to the card you want with the card slider system