We use affiliate links. If you buy something through the links on this page, we may earn a commission at no cost to you. Learn more.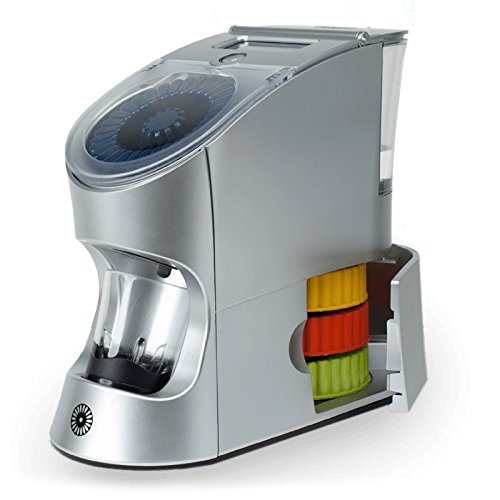 Nobody likes the feeling of swallowing a large pill, especially without a beverage. Well with Tespo's new Vitamin Countertop Dispenser, your vitamin is your beverage. There are a variety of supplements to choose from including multivitamin pods for children, men, women, sleep aid, caffeine, and energy, focus with eye health support, menopause relief, hair, skin, and nails. 
Once you've selected your vitamin, just start the dispenser much like a Keurig and enjoy your healthy and delicious shot of vitamins. Recent studies have even shown that taking vitamins in a liquid form rather than pill or capsule form is more beneficial for digestion. Tespo's vitamin pods are non-GMO and contain no sugar, net carbs, calories, or preservatives. Up to three pods can be stored in one dispenser, allowing quick and easy access for the family. For $99, you can receive one Vitamin Dispenser and a cup, power cord, and one Tespo-Go for on-the-go emergencies. The pods are sold separately, however.
You can pick up a Tespo Vitamin Countertop Dispenser on Amazon now.