We use affiliate links. If you buy something through the links on this page, we may earn a commission at no cost to you. Learn more.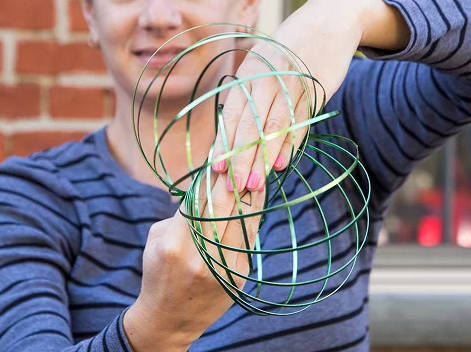 Just when you thought that the fidget spinner fad was all played out, comes the Flow Ring from MOZI. This Slinky-like toy is made of steel that pops opens into a tube that can roll up and down your arm. It can also go from arm to arm if you have a BFF with fidget tendencies. Yes, I know that it sounds weird, but watch the video and you'll probably want one like I do!
The 5″ spinning MOZI Flow Ring is available in three different colors and is priced at $15.95 from The Grommet, or you can find alternatives on Amazon for $5 less.