We use affiliate links. If you buy something through the links on this page, we may earn a commission at no cost to you. Learn more.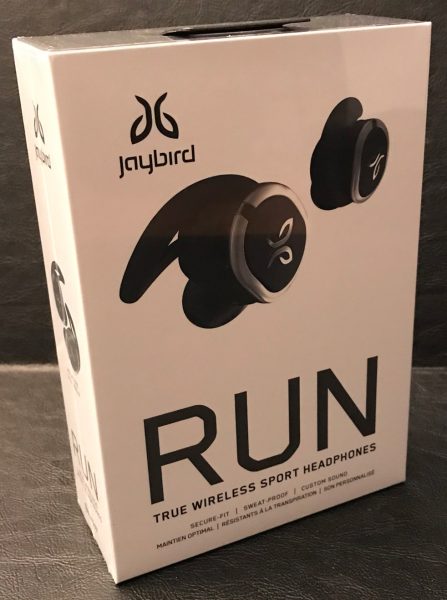 I find minimalistic running to be the best kind of running. Thankfully the days of the big, clunky, bright yellow Sony Sports Walkman are long behind us. We have come so far that headphone ports are even being phased out (like it or not), as are many types of cables and cords. I prefer running without wires or anything that weighs me down or jiggles around to distract me from pounding pavement, preferring truly wireless earbuds and music streaming from my smartwatch. In this case, Jaybird is joining the (quickly getting crowded) cordless earbud market, with their recently released RUN True Wireless Sport headphones. 
Note: Photos may be tapped or clicked for a larger image.
I have reviewed more than a few Jaybird Bluetooth earbuds over the years, all with decent, comfortable design and solid sound quality that continues to evolve and improve with each generation. The RUN True Wireless Sport headphones are Jaybird's first completely cordless earbuds. Like previous Jaybird headsets, the RUN's are noise-isolating earphones, designed to fit tightly/snugly in your ears blocking out a majority of the ambient sound.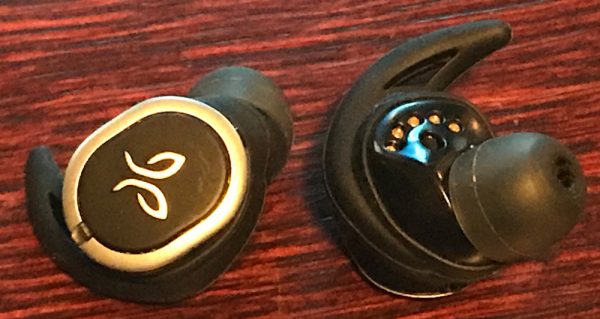 The new RUN True wireless sport headphones feature all of the sport-centric features that you would expect from Jaybird, most importantly a sweat-proof/water-resistant minimalistic design. The RUN earbuds follow Jaybird's familiar wing-tip design.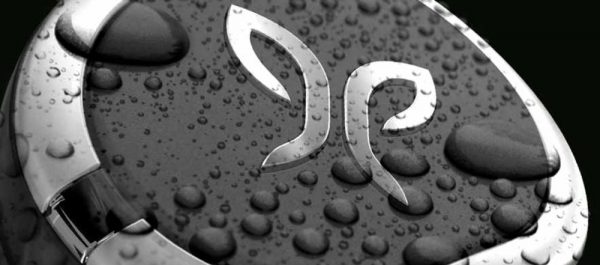 The earbuds are made of a black plastic with silver accents around the rim with Jaybird's logo on the main face of each. The RUN's have a double hydrophobic coating to prevent sweat or rain from killing them.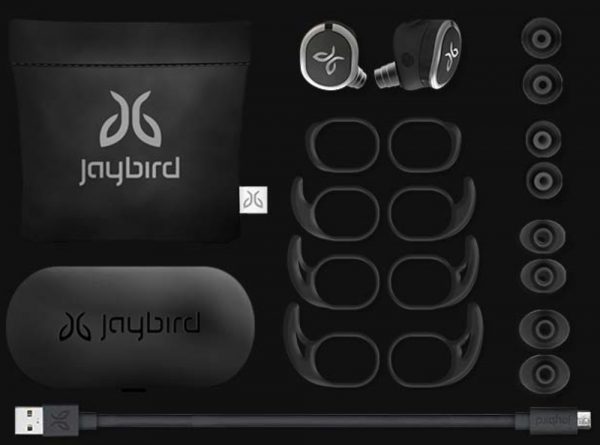 In the Box:
Jaybird RUN True Wireless Sport Headphones
Charging Case
Round Silicone Ear Tips S/M
Oval Silicone Ear Tips S/M
Secure-Fit Ear Fins 1/2/3/4
USB 2.0 Charging Cable
Carry Pouch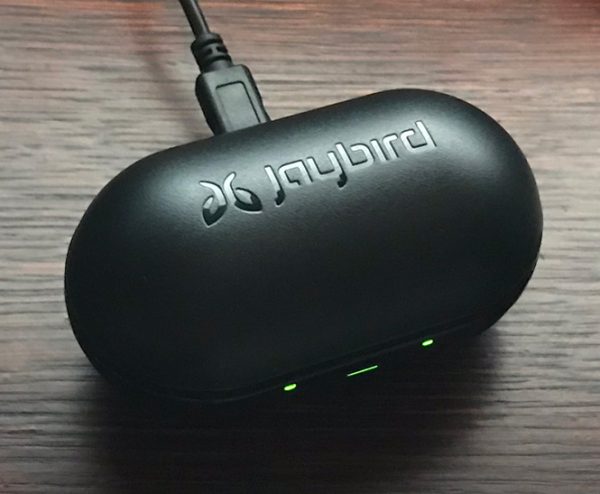 The Jaybird earbud case is not only for storage, loss prevention, and safe transport but is designed to charge the RUN True Sport headphones as well. The case has a microUSB port in the back for connecting to power. There are three LED's on the front of the case that glow on and off while charging and solid green when fully charged. The center LED shows the status of the case's internal battery and the side ones show the individual headphones. The case itself is a bit "plasticy" and not the best quality. The latch mechanism occasionally failed, popping open in my bag or pocket activating the earbuds which unbeknownst to me connected to my smartphone.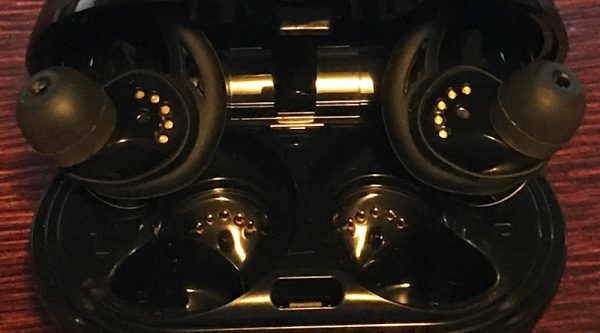 The RUN earbuds are inserted into their respective spots within the case where the five inductive charging points make contact.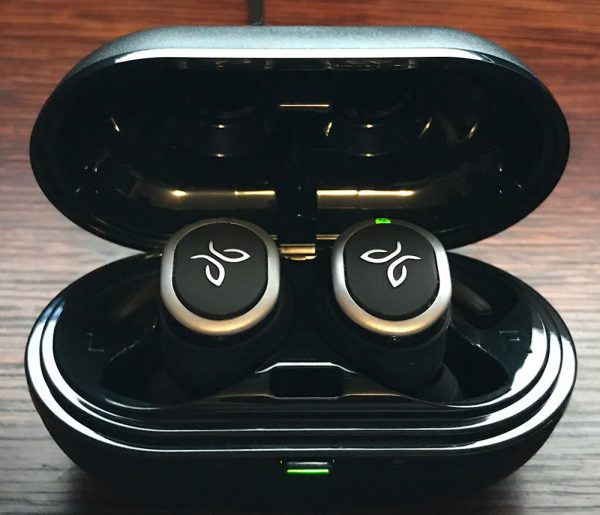 By themselves, the earbuds are rated for four hours of playback on a single charge. The carrying case provides an additional eight hours or two more charging cycles for a total of 12 hours of playback before the trio has to be recharged. While I do not spend hours at a time marathon training, the RUN's never died on me during a workout. They easily made it through an hour on the elliptical machine or 4-mile run. But in a pinch, a 5-minute charge gives an hour of play time.
Connectivity:
You can use the right earbud by itself or the pair depending on how situationally aware of the outside world you need/want to be. The main face (where the Jaybird logo is) of each earbud has a programmable button that by default: plays/pauses music (right ear) and activates Siri or Google Assistant (left ear). But you can change that to volume controls via the smartphone app.
The right/main earbud connects to your smartphone and the left/slave earbud connects to the right. After a few connectivity issues, I came to find out the two earbuds do not use Near-Field Magnetic Induction (like other well-known wireless earbuds do) to communicate, just Bluetooth.  This is what I believe to be the cause of them having trouble staying connected and in sync with each other. We live out in the sticks where interference shouldn't be an issue as compared to the big city. The connection problems come and go randomly (fixable by turning the buds off & on) but overall the earbuds work as advertised.
Comfort and fit: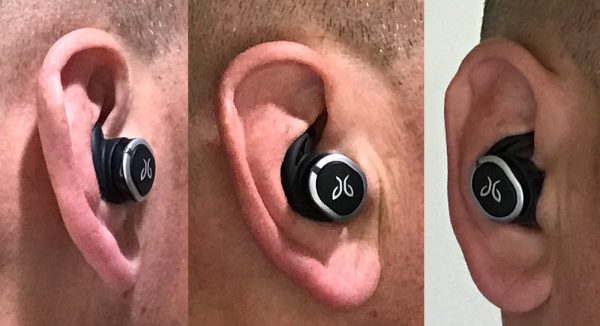 For the most part, the RUN True earbuds are comfortable with a relatively secure, wiggle-free fit. Jaybird includes a multitude of tips and wings to ensure the earbuds fit your ear without feeling loose or ever having to worry about them falling out during an epic workout. I've have tried various combinations of wings and tips and found the medium for both stays in my ears best. That said, they sit in my ears pretty well while running stairs, on my elliptical machine, walking around etc. Though I do need to adjust and reseat them every now and then while on the treadmill or out for a run due to sweat and up & down motion while running.
Sound Quality:
With a solid, sealed fit…the overall sound quality of the RUN's is very good.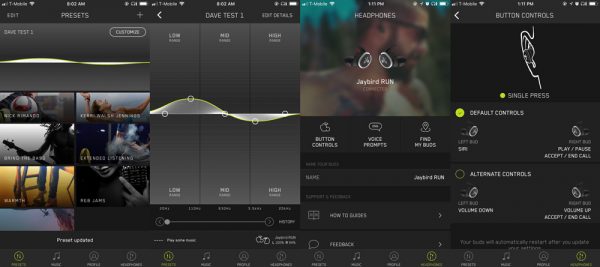 Jaybird engineers the RUN True wireless earbuds to work hand in hand with their MySound app, available on both iOS and Android. As with previous Jaybird headphones, the app allows you to customise the equalizer balance of the RUN earbuds, tweaking the sound profile to your liking. The app includes a multitude of preprogrammed sound curves and the ability to create personalized ones of your own. It is easy; you simply use your finger to tweak the equalizer curve, dragging the bass, mid, and treble settings however you prefer. Whichever profile you select or create is saved directly to the earbuds and stays set until you change it.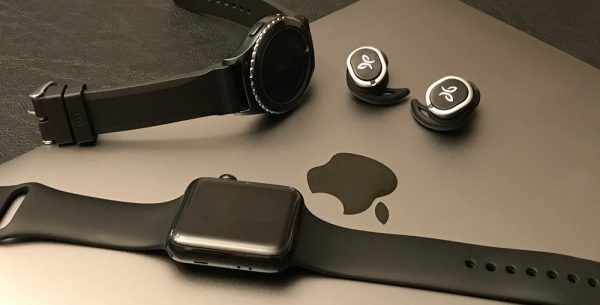 The RUN True wireless earbuds worked well with all the devices I paired them with, this included: iOS, Android, Tizen, and macOS.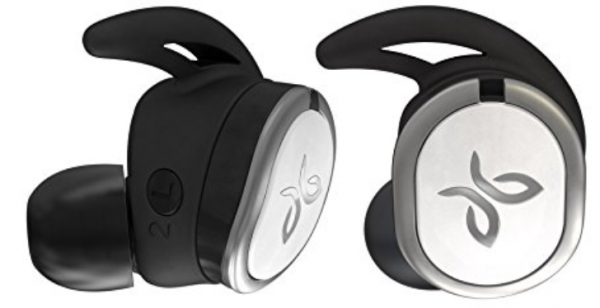 In addition to Jet (black), the RUN True wireless earbuds are also available in Drift (white).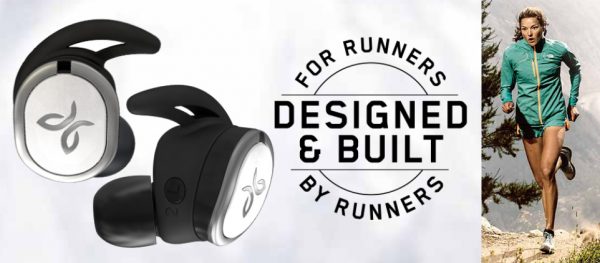 As the Jaybird website touts, the RUN True wireless earbuds are designed and built by runners for runners and in theory, I agree. Their form factor is ideal for minimalistic running without anything to distract you from the Zen of pounding pavement. They are comfortable and well fitted, stay securely in your ears, and are hardened against sweat and rain. The only real issue I have with them is the intermittent connectivity problems that can hopefully be fixed with future firmware updates…though no guarantees.
Source:  The samples for this review were provided by Jaybird. Please visit their site for more information and visit Amazon to order.