The Gadgeteer is supported by readers like you! If you buy something through links on our site, we may earn an affiliate commission at no cost to you. Thank you! Learn more.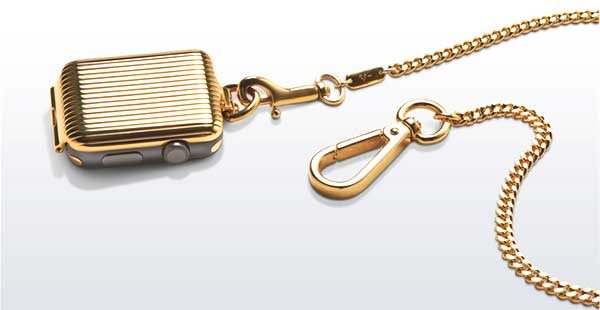 I love watches, but I hate wearing them. And now that I carry a smartphone in my pocket almost 24/7, I don't really need to wear a watch on my wrist. But if for some reason I did need to carry a dedicated watch, I would consider a pocket watch because like I already said, I hate wearing a watch. If you feel the same way about wearing watches but are very tempted by the Apple Watch, you might want to consider turning it into a pocket watch with a cover from Bucardo.
Bucardo makes high-end covers for Apple Watch series 1 through 3 that are made of stainless steel and gold-plated stainless steel.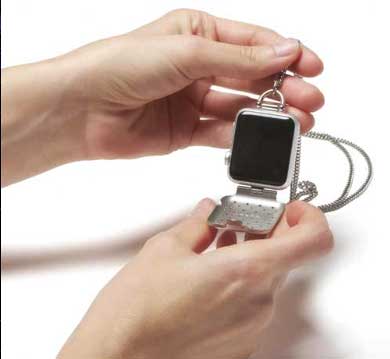 The covers attach to the Apple Watch where the bands attach. The cover protects the watch's display while it's in your pocket.
Bucardo pocket watch covers are available in a couple different styles and are priced from $119.40 to $219.00 depending on the style. Visit www.bucardo.com and Amazon for more info.