We use affiliate links. If you buy something through the links on this page, we may earn a commission at no cost to you. Learn more.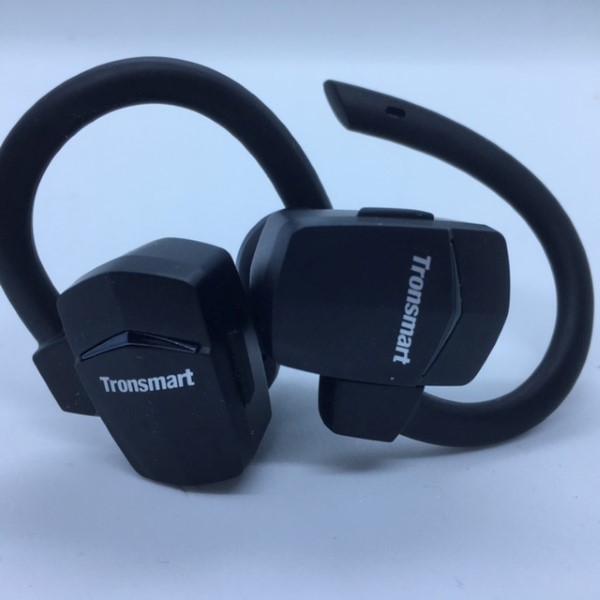 With smartphones gradually evolving to pack more technology into the same space, become sturdier and waterproof, manufacturers have removed the ubiquitous and familiar 1/8" stereo/microphone jack. While his innovation is somewhat controversial, at least for the mean time, dongles of various shapes and sizes have entered the scene permitting users to enjoy their "traditional" headphones, earbuds and ear cans with the newest phones. On the opposite end of the spectrum, there have been countless wireless headphone options introduced for those wishing to cut the cord. 
I've always preferred wired headphones or earbuds to Bluetooth for superior audio quality. I have yet to discover a pair of Bluetooth headphones I thought was as good as their wired counterparts. Several years ago, I used a pair of Etymotic ETY-8 that was pretty good, but battery life on long days required toggling between wired and unwired. Still, the wire between the left and right channels was cumbersome.
Until recently, most Bluetooth headphones utilized some sort of wired connection between the left and right channels. The diminutive Tronsmart S5 headphones do not. Each channel, barely larger than a quarter, sits unencumbered in each ear – "Look, Mom, no wires!"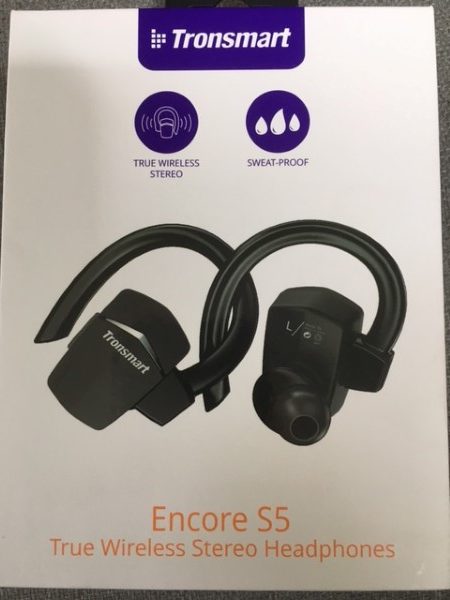 The headphones arrived in a handsome white and purple box, nested in form-fitting plastic. Included were three pairs of ear tips, a "Y" USB charging cord, removable ear hooks that plug into the USB sockets while not charging, and a tiny instruction manual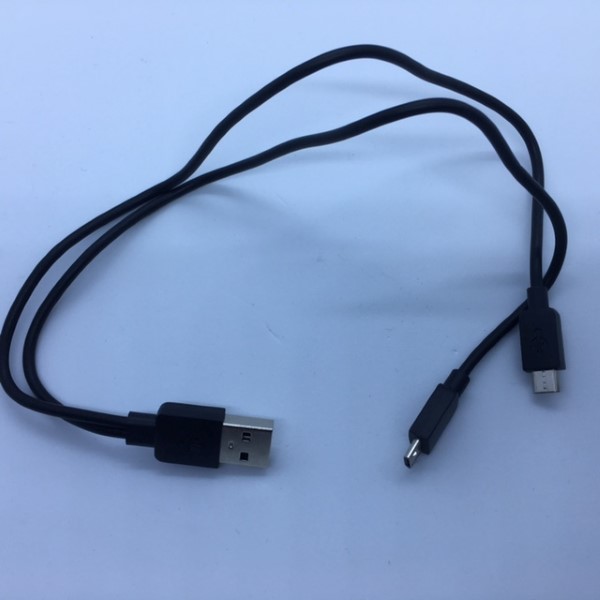 Out-of-the-box charging took 25 minutes, a tiny LED on each changing from red to blue letting me know charging was complete. Pairing was done using the left earpiece and was the same painless procedure as most other Bluetooth devices.  In the event that a user would want only one earpiece, only the left is configured to be used independently. Turning the right earpiece on results in audio messages from each earpiece indicating the left or right channel and that both are connected.  Once a connection from the left to the right earpiece is established, the button functions for both become identical.
Tronsmart includes three pairs of ear tips that most will find comfortable.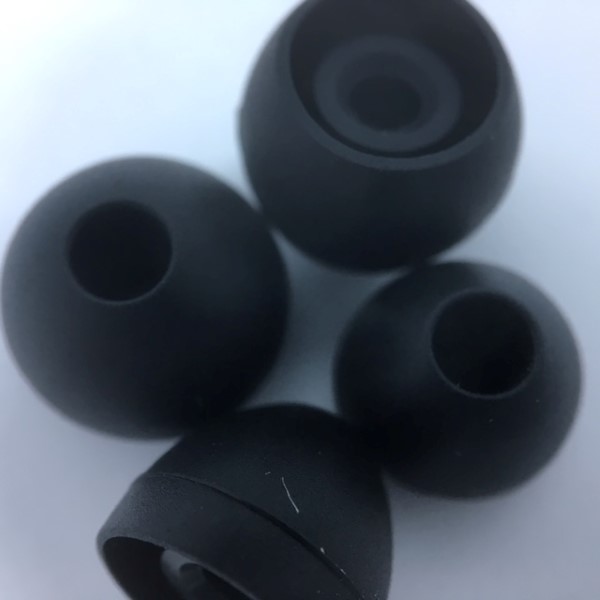 I was pleasantly surprised that the channel separation is very good, with no audio bleed from one channel to the other.  The drivers look to be about 10mm. Fidelity is quite good. I was able to listen to several hours of assorted music. They are not audiophile quality, but for daily use, they worked flawlessly. The earpieces are comfortable and stay in place, particularly while using the ear hooks. I even set the phone down and walked about 30 feet away with no loss in audio quality.  There is a noticeable delay when pausing audio or changing volume using the solitary button on either of the earpieces. The single button arrangement works ok for most functions, but not so much with volume. Volume cycles from the lowest to the highest making for an ear-shattering experience if you should want to turn down a particularly loud selection. It's easier (and safer) to just use the controls on the hosting device.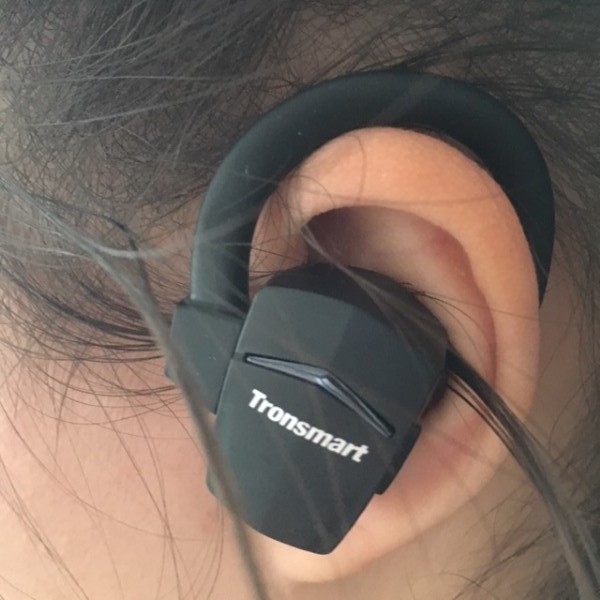 I made a few calls and found reception to be stable, static-free, clear and audible, albeit slightly "tinny" as I've found with many BT headsets. Interestingly, phone audio is limited to only the left earpiece.
I measured battery life using mixed stereo and calls to about 3.5 hours, not bad for such small batteries, but not enough to use during a whole, untethered workday.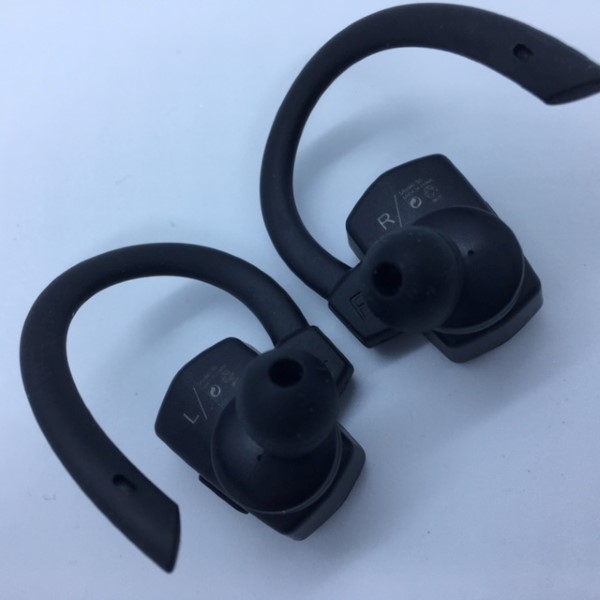 Overall, I liked the Tronsmart S5 headset and would recommend them for anyone wanting tiny, comfortable, wireless headphones. While not the best battery life, performance, and value should please most casual users.  My daughter has already claimed them to put in her school backpack.
Source: The sample for this review was provided by Tronsmart. Please visit their site for more info and Amazon to order.