We use affiliate links. If you buy something through the links on this page, we may earn a commission at no cost to you. Learn more.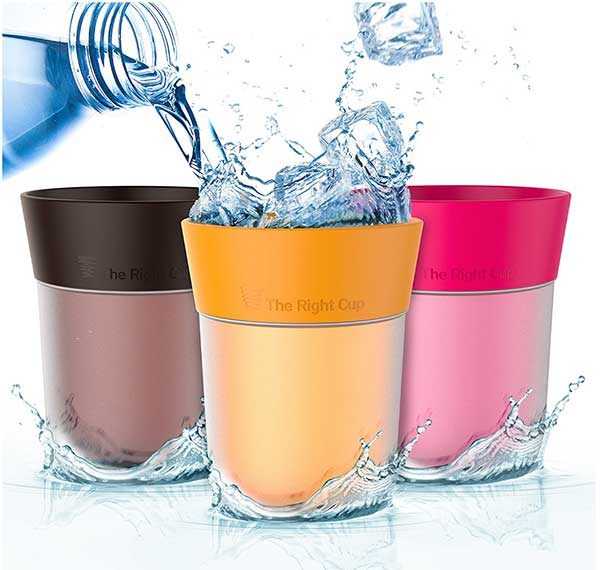 I used to be addicted to Diet Coke and would drink a 12 oz bottle (or more) every day for years. I had a hard time kicking the habit and wish I would have had The Right Cup to help me. The Right Cup is a BPA free plastic cup that tricks your brain into thinking that you are drinking something sweet when all you're really drinking is plain zero calorie, caffeine-free water.
When you drink from the 11-ounce cup, you breathe in the fruity aroma and even taste a slight flavor on the rim of the cup. How does it work?
use proprietary technology that enables FDA approved aromatic food grade flavors and ingredients to be added directly to the cup's components at the time of manufacturing. During the process, the aroma and flavor become integral parts of the cup itself without having to change the plastic characteristics in any way. The Right Cup™ is made of BPA free plastic and is 100% safe!
The Right Cup is available in orange, berry, apple, grape, peach, and cola. The flavor is supposed to last for several months as long as you don't use a dishwasher and only hand wash the cups.
You can read more about The Right Cup at www.therightcup.com and you can buy one cup for $29.95 from Amazon.