We use affiliate links. If you buy something through the links on this page, we may earn a commission at no cost to you. Learn more.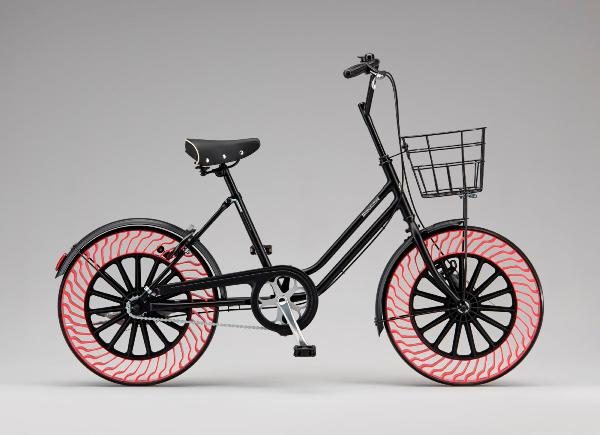 Bridgestone Corporation and Bridgestone Cycle Co., Ltd., are working on bringing us new air-free bicycle tires in the near future. According to Bridgestone, the spoke system is made from a thermoplastic resin and has rubber in the tread portion of the tire. This design is ideal for bicycles because they are lightweight (when considering weight distribution versus automobiles which are much heavier thus making this design more challenging).
No more worries about having to check and periodically fill your tires with air or puncturing your tires while riding! In addition to being low maintenance, when these air-free tires wear out, they can be recycled into new tires. Sounds pretty ideal, eh? The Bridgestone companies "will advance feasibility studies seeking to make this new tire available in market by 2019" (Bridgestone).