We use affiliate links. If you buy something through the links on this page, we may earn a commission at no cost to you. Learn more.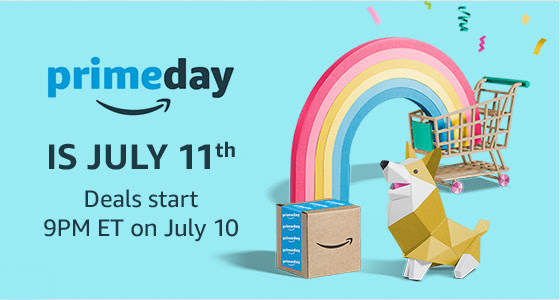 The third annual Prime Day is Amazon's 30-hour mega-shopping event that starts at 9 pm EST on Monday, July 10, 2017, and runs through 2:59 am EST, Wednesday, July 12, 2017. With special deals happening as often as every 5 minutes, there are sure to be lots of great bargains that you won't want to miss. But miss them you will if you're not an Amazon Prime member. Click through for details on how to get a free 30-day trial and also how to get a 2-hour jump start on the Prime Day deals!
First of all, if you're not currently a Prime member, then now is the best time to sign up for a 30-day Free Trial of Prime so you can start taking advantage of all the benefits available to Prime members which include free fast shipping on tons of products, streaming music, streaming video and most importantly, access to all of the upcoming Prime Day deals.
This year there's a new option that allows Amazon Prime members to use their voice to shop Prime Day deals using Alexa-enabled devices. Starting at 7 PM EST, Monday, July 10, 2017 which is 2 hours earlier than everyone else, you can tell Alexa to order certain products without having to type or click.
Amazon is offering additional membership deals now through July 11, 2017:
sign up for a 30-day Free Trial of Prime and visit amazon.com/primeday.