We use affiliate links. If you buy something through the links on this page, we may earn a commission at no cost to you. Learn more.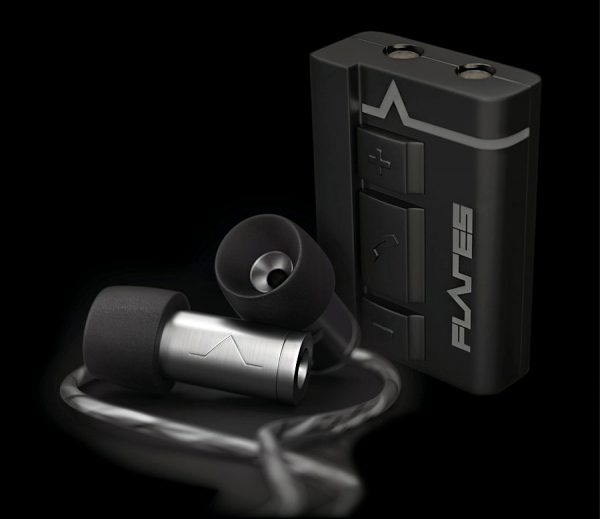 It takes a lot of confidence to name an earphone a "Pro" model. That simple three-letter word sets up all kinds of expectations. Flare doesn't make many products—one model of consumer speakers, ear plugs for noise protection, a line of pro speakers and now the Flares Pro wireless earphones. As Flare states, "New wireless earphones that produce sound quality so high every recording feels live." One look at the box and it's clearly apparent that Flare is serious.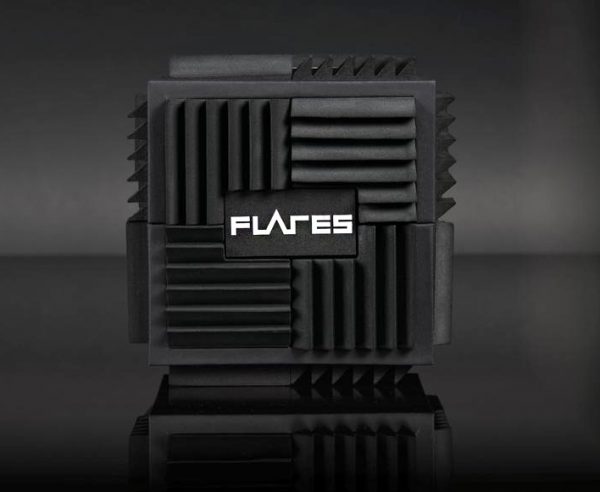 The Flares Pro earphones are made of aerospace grade 5 titanium which makes them both light and strong. They are also open-backed—a rarity in earphones. The shells contain speakers are 5.5 mm beryllium connected by removable oxygen-free reinforced cables. Flare utilizes what they call Dual Jet technology—a complicated process that uses opposing pressure to achieve a balance in all frequencies thereby reducing distortion.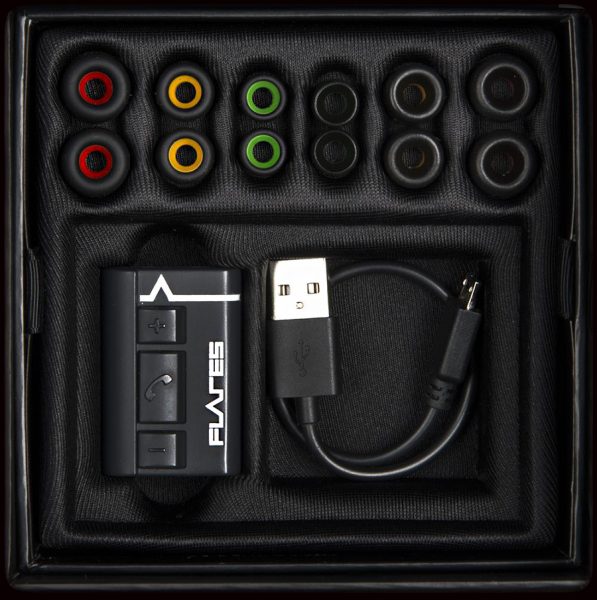 The Flares Pro earphones connect through a small DAC which can play hi-res music files up to 16BIT 48/96kHz. Battery life is rated at 10 hours from a 2 hour charge. aptX 4.1 Bluetooth has a range of 50 ft. Both the DAC and earphones are designed to work together in perfect balance. "In order to move forward we have gone back to the very beginning to understand how sound interacts on a molecular level" says Flare's inventor Davies Roberts.
The large selection of included ear tips is divided for audiophile, everyday and universal listening with each having its advantages and disadvantages, which Flare plainly explains.
The Flares Pro earphones sell for $454.00 US. Visit Flare Audio for more information.